Do you have a problem with dead batteries or batteries that refuse to recharge? The batteries in your vehicle can die for a multitude of reasons, including parking your car outside in freezing weather, leaving the engine compartment door open for an extended period of time, leaving the cars lights or air conditioning on after the engine has been turned off, storing the battery without using for a longer duration, etcetera.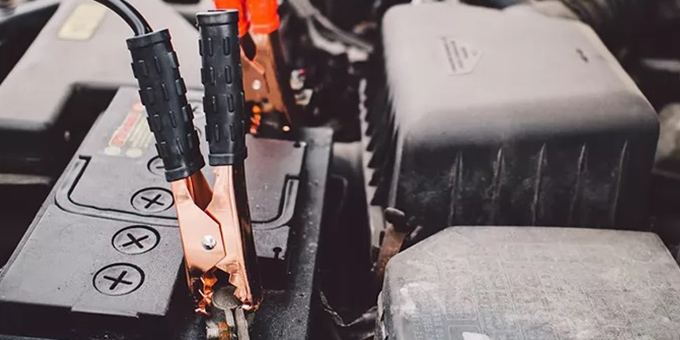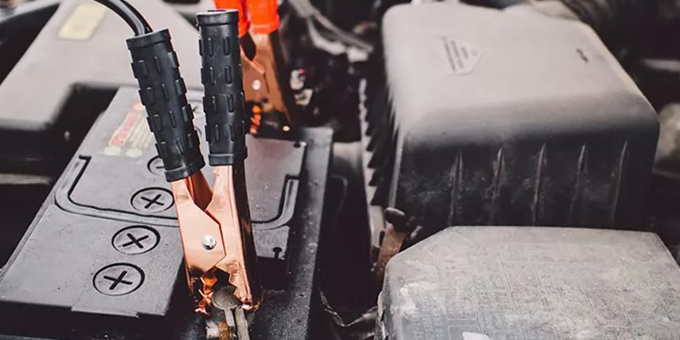 This is because polymer batteries self-discharge over time. So, if you park your vehicle or store your battery for a long time, the cells may not have sufficient charge to start it when you need it.
We get a common question here" Will a Trickle Charger Charge a Dead Battery?" Luckily there are a few methods for charginga dead battery, trickle charging is one of them. So, the answer will be a big "YES". A trickle charger is a great investment, especially if you plan on buying one to recharge your vehicle's dead battery.
What Is A Trickle Charger
A trickle charger is a battery charger that uses very low voltage to recharge a battery. There has been no universal rule or general guideline for how much energy your charger should deliver. The average range is somewhere between 1amps and 3 amps. This means you'll need to charge your battery slowly over time, and it'll gradually recover the dead battery's lost energy.
You can leave some trickle chargers connected to your battery for a long time without fearing an explosion or destroying it. The charger will automatically turn off when the battery is fully charged. This sort of charging adapter is the ideal solution to recharge your car's dead battery.
Is It Possible To Recharge A Dead Battery With A Trickle Charger?
"Yes", it is possible. It can bring your dead battery back to life if it is in good shape and not completely exhausted. 
Your battery has a component known as an alternator. This alternator keeps your battery's cells alive and healthy. When you claim your automobile battery is dead, this usually means that the battery has been discharged below the minimum level. In this instance, your battery's alternator will immediately start charging it. 
However, if the voltage falls below 12 volts, your battery may die permanently. In this circumstance, you'll need a trickle charger because the alternator can't charge a dead battery. The charger will send an electric current to the battery's cell at a slower and softer rate for an extended period of time. It will boost the internal energy of the battery's dead cells and speed up chemical reactions. As a result, your battery will be fully functional again.
A trickle charger contains a built-in sensor system that detects when the battery is overcharged or overheated, and the charger will cut off automatically. Experts recommend A trickle charger will take around 20 to 24 hours to fully charge a dead 12-volt battery.
How To Charge A Dead Battery Using A Trickle Charger
You must follow certain steps to charge your vehicle's battery using a trickle charger; it can be dangerous for your battery's health. We'll talk about them in this section of the article.
Step 1: Get The Battery Ready To Charge
Park your vehicle in a well-ventilated area because hydrogen gas produced by the battery during charging can be dangerous in an enclosed space.
Step 2: Select An Appropriate Ground Location
The next goal is to identify a suitable position to connect your trickle charger's negative terminal. You can choose a bolt that connects to the engine block or the chassis of your car. Ensure that the bolt is clear of grime, dirt, and oil. Otherwise, it might cause an explosion or fire.
Step 3:Connect The Power Supply Cable
You will find two cables on the charger, one red and the other is black. Keep in mind that the red alligator wire must be connected to the positive terminal of your vehicle's battery. After making a secure and reliable connection with the positive electrode you have to connect the negative black alligator wire to your chosen ground point.
Never touch the charging cables while the charger is connected to the main power board. Touching the cables while the charger is attached may cause significant harm or shock.
Step 4: Turn On The Charger
After you've precisely connected the cables to your battery's positive and negative terminals, the next step will be to plug your charger into the main power board and turn the switch on.
Step 5: Take A Look At The Display
Finally, check the charger's built-in monitor to ensure that your vehicle's battery is recharging appropriately. Keep your battery attached to the charger until the display indicates that it is fully charged.
Frequently Asked Questions (FAQ)
Is It Possible to Restore a Dead Battery With a Trickle Charger?
Answer: Yes it is possible. You can bring your vehicle's dead battery back to life using an appropriate trickle charger.
How Long Would It Take a Trickle Charger to Recharge My Car's Dead Battery?
Answer: A trickle charger, in general, takes a long time to charge a dead battery to a sufficient level of charge. It can take up to 48 hours to fully charge your car's dead battery.
Is It Possible to Use a Trickle Charger to Charge a Low-Voltage Battery?
Answer: Yes, because a trickle charger keeps the battery at a steady low charge without risking overcharging.
Can My Trickle Charge Adapter Charge a Dead Battery When It's Not Connected to the Vehicle?
Answer: Yes, however, the charger will take a very long time unless you set the batteries in the vehicle.
Is It Okay if I Connect My Dead Battery to the Trickle Charger Overnight?
Answer: You can charge your battery overnight if you use a conditioning or smart trickle charger which has an automatic turnoff sensor. If your charger is a full-power trickle charger then you should unplug the battery.
Conclusion
Trickle chargers keep your battery alive when it has been abandoned for an extended period, even if it has discharged by itself. Using this method, a dead battery can be revived if it's in good condition.
Now you know that purchasing a trickle charger will be a wise investment in recovering your dead battery back to life.