If you have a SoundDock or a dock station, chances are you will be nostalgic about this article. Because no Apple device now has the 30-pin connectors and you are left with your old buddy with no use.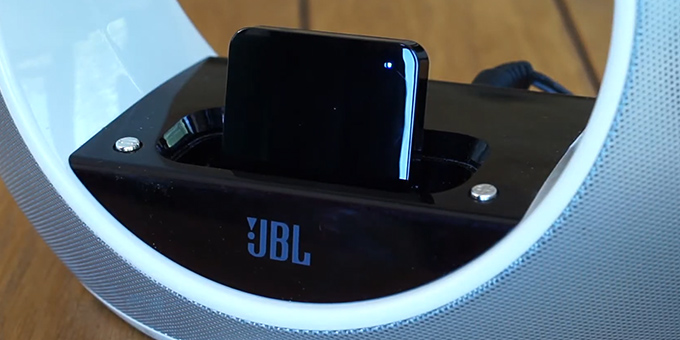 To bring those 30-pin connector devices back to life, we have brought you the best 30-pins Bluetooth adapter. With this Bluetooth device, you get to bring back so many memories. And enjoy a great time with it. After all those years, it will get a new life!
Top 5 Best 30 Pin Bluetooth Adapter in the Market
Here is the top best 30-pin Bluetooth adapter in the market we have gathered for you. Do check the compatibility with your desired device before you buy one.
1. CoolStream Duo Bluetooth Adapter
Do you have an old Bose SoundDock? Then this one is for you. The CoolStream Duo Bluetooth Adapter supports any Bose SoundDock, be it portable or another version.
This 30 pins Bluetooth adapter is a great device that can revive your old speaker, SoundDock, and anything that has a 30-pin output. It simply plugs in and turns your device into a Bluetooth receiver sound system.
CoolStream Duo supports both iPhone and Android devices. So you don't have to worry about your transmitting device. 
If you are a biker, then you are in luck. This device is compatible with the Victory Motorcycle iPod cable. So you get to blast your favorite tracks while riding on the motorcycle.
In addition, the Bluetooth device also has a 3.5 mm audio output jack. You get to listen to it via your headphones if you wish to. The Bluetooth device will work as a transmitter then.
The internal battery can operate for up to 5 hours on a single charge. Which is a lot comparing a device so small and operated by Bluetooth.
A very cool feature is that the device operates on Bluetooth 3.0. So you don't have to go through the pairing process. It will automatically get detected and work on its own.
Pros:
Inexpensive solution.
Works great for a long time.
Comes with 3.5mm input.
Cons:
The Bluetooth version is too old.
Isn't compatible with every device with a 30-pin connector.
2. DockLinQ Pro Bluetooth 5.0 Adapter
We are going to upgrade from here. The DockLinQ Pro Bluetooth 5.0 Adapter is not only a 30-pin Bluetooth adapter but also comes with a whole lot of features packed.
The adapter can turn your old 30-pin SoundDock into a Bluetooth receiver with just a simple plug-and-play installation. It supports a whole lot of devices and works seamlessly.
Regardless of iPhone or Android, it works with any Bluetooth device. It comes with Bluetooth 5.0 A2DP. So the connection is very stable and has a good range. And by the good range, we mean 70 ft. Impressive for a small device like this.
The adapter is built partially aluminum. So it is durable and connection-friendly. The 30-pin connector won't go dull with only a few plug-ins and out.
There is a 3.5 mm jack that you can rock your wired headphones on. The Bluetooth will now work as a transmitter. Which is a fine touch for a small device.
The built-in battery lasts 5 whole hours before needing to charge. It is the standard for any Bluetooth adapter.
One cool thing about this adapter is that it can pair with two devices at the same time. 
It works with Victory Motorcycle cable. So you get to listen to music when you are riding.
This adapter supports a wide range of devices. Remember to check it before you buy.
Pros:
Great 30-pin adapter.
Comes with Bluetooth 5.0.
Supports a lot of devices.
Cons:
3. LAYEN i-SYNC Bluetooth Receiver 30-pin Adapter
Another great device to bring life to your 30-pin docking speakers is the LAYEN i-SYNC Bluetooth Receiver. This little thing works great with any BOSE SoundDock and docking station.
This small thing is compatible with any Bluetooth-activated device and just requires a simple plug-and-play option. Go on and bring life to your old docking station or SoundDock with a simple plugging in.
The range is 10 meters, as for any standard Bluetooth device. It pairs with anything that has Bluetooth. So you can play not only from your phone but also from other devices too. Turn on Alexa and pair it to listen to the latest track if you want to.
This device comes with a scratchproof surface that keeps the outer shell intact. 
Sadly it doesn't work with any car or motorcycle audio cables or receivers. It won't work as a transmitter either.  There is no 3.5mm jack either.
This is a simple Bluetooth-operated device if you are not into all those fusses.
Pros:
Works great in bringing life to old SoundDock and speakers.
Standard Bluetooth range.
Supports Bluetooth connection from any Bluetooth-enabled device.
Can pair with home stations like Alexa.
Cons:
No 3.5mm jack.
Only compatible with selected devices.
4. ZIOCOM 30 Pin Bluetooth Adapter Receiver
If you are looking for a small device with not too many fancy things, just a Bluetooth adapter with minimal techs, this would be it.
The ZIOCOM 30 Pin Bluetooth Adapter works with a lot of SoundDock and stations that require a 30-pin connector. It turns it into a Bluetooth receiver that lets you play music, podcast, and anything else.
It supports Bluetooth connections from any Android or iPhone device. Other devices with Bluetooth arent supported.
There is also a 3.5mm Aux jack that can work as your audio output. So you get to listen to audio without the Bluetooth speakers. 
But the adapter doesn't work with cars or bikes. So if you are searching for something for your car, this isn't a viable option.
The adapter comes with a 12-month manufacturer's warranty. It is a good after-sales service.
Pros:
Solid Bluetooth adapter for 30-pin devices.
Works great and has a good connection.
3.5 Aux jack is a plus.
Cons:
Doesn't support a lot of devices.
5. Smof Premium 30 Pin Bluetooth Adapter
Last but not least, is the Smof Premium 30 Pin Bluetooth Adapter. This little thing packs a whole lot of features for its size.
The Smof Premium 30 Pin Bluetooth Adapter not only can turn your SoundDock or speaker into a Bluetooth-operated speaker, but it also works with any device that has Bluetooth. So, you can connect even to Alexa and play the latest tracks and podcasts without even touching a screen.
It comes with audio codecs like aptX-LL that ensure great sound quality and low delay features.
There is also a 3.5mm Aux jack available if you don't want to play anything via Bluetooth. 
The adapter works with a lot of devices. Check the compatibility before buying though.
One thing that is a big question though, the Bluetooth version is 4.1. It's not much of a big thing, but Bluetooth 5 would have been the cherry on top.
The greatest thing about this adapter is that you don't need to charge it. It will charge from the 30-pin dock station by itself. So no more taking it off and putting it on charge in a different place.
Pros:
Works with any Bluetooth device.
Charges from the dock it's connected.
AptX codec included.
Cons:
The Bluetooth version is a bit old.
Frequently Asked Questions
Will any 30-pin Bluetooth adapter work in my car?
If your car has a 30-pin output, you have to check with the accessory dealer which one will work with your car's system. Not all of them support car 30-pin outputs.
How do I charge a 30-pin Bluetooth adapter/transmitter?
Different devices require different charging options. Most of them require a micro USB input from a USB charger. And some 30 pins Bluetooth adapters/transmitters can charge from the device they are connected to.
Can I play music if the connector is not connected to the speaker using the 3.5mm jack?
Yes, you can. The 30-pin adapter has its own built-in battery that will work as a sound output device for your headphone or anything that is connected to the 3.5mm output.
Conclusion
Using a 30-pin Bluetooth adapter to bring life to any device is a miracle. It brings back a lot of old devices that we adored. So it is a good idea to invest in a good adapter. The better the adapter is the better the service. As it is a very small thing, a good idea is to not plug and unplug too often. As the adapters have a lot of pins and will bend with the use of time or will get damaged. You have the option to turn it off if you don't need it.