If you own a car, chances are you are familiar with your car parts. Most of them require maintenance and time to time checkups. The part that goes out of power and makes a car dead sometimes in the car battery. It is a very uncomfortable situation if you cannot start your car. Especially on a winter morning.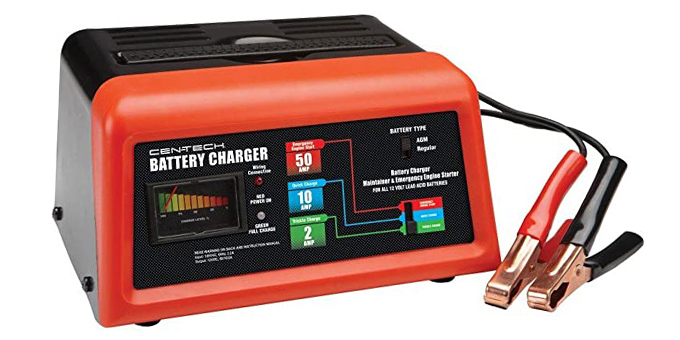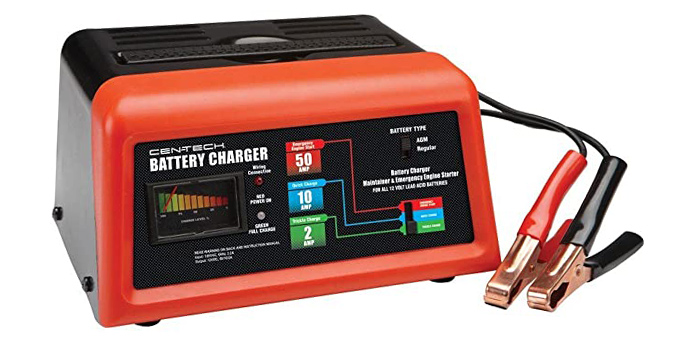 That is why there are battery chargers in the market. Harbor Freight supplies some of the best battery chargers out there. And at a very reasonable price. As Harbor Freight sources their product from the producers directly, there is no doubt they are good for work. 
We are going to talk about a few of the battery chargers that Harbor Freight has to offer.
Most Popular Harbor Freight Battery Charger | Review
Harbor Freight is a well-known name in the tools and equipment business. They provide high-end devices for a very reasonable price. Established in 1977, they were a mail-only business in the beginning. As they grew bigger, they expanded it to showrooms and e-commerce. There are almost 1000 locations now.
You will find all your necessary tools in Harbor Freight. Among them is your best friend, the battery charger. Of all the options available, there are the best of them.
1. 2/8/15 Amp Automatic Microprocessor Controlled Battery Charger by Viking
If you are looking for the best battery charger, Vikings Battery Charger got you covered. This Automatic Microprocessor Controlled Battery Charger can charge any 12V battery, regardless of deep cycle, gel, or AGM. It is a must-have if you have more than one car. It can help weak, deeply drained batteries. Its overheating, reverse polarity, and overcharge protection help you not to be on constant watch while charging a battery. 
It has a 6 ft. 14-gauge cable. It is more efficient and lighter than any other battery charger on the market. You get to see all the voltage and charge capacity on the LCD display. It fast charges your battery, even in winter. The winter charging mode makes this happen in a flash!
2. 10/2/50a 12v Manual Charger With Engine Start From Cen-Tech
For people who are a fan of portable stuff, this one is for them. This automotive portable battery charger is easy to maintain any 12V battery. It has 3 modes, reverse polarity alert, thermal protection, and copper-plated clamps. It also features a 50A emergency engine starting option. The self-resetting circuit breaker helps with any kind of overcharge and other issues. 
After your battery is charged, it turns itself off. 
3. 4 Amp Fully Automatic Microprocessor Controlled Battery Charger/Maintainer From Viking
Small but powerful, the 4 Amp Automatic Microprocessor Controlled Battery Charger from Viking is another piece of beauty. It charges almost all of the 12V batteries, regardless of their type. It can also recondition weak, deeply drained, and sulfated batteries. 
Like any Viking charger, it is 20% efficient and 50% lighter than any battery charger. Winter mode is also included in it. It has a 7 ft. 14-gauge cable for heavy-duty loads. The LCD display makes it more information about your battery charging status.
Frequently Asked Questions
Q. How is the customer service at Harbor Freight?
A. The customer service at Harbor Freights is helpful. Sometimes the rush makes them a little bit busy. But they get to you if you wait.
Q. What car battery charger should I use?
A. Check what kind of battery your car has. Depending on your car battery, you have to buy a battery charger.
Q. How long should I charge my battery?
A. Charging overnight is enough for your battery to be full. It is advised not to keep your charger connected to the battery for more than 24 hours. 
Conclusion
There is a charger for everyone in Harbor Freights Tools. You just have to know what you need and order. It's in front of your door. You can also go to their store and check them out yourself in person.