The first question you probably have when purchasing a power inverter is how long it will take to drain your battery.
This simple question will help you determine whether you need the right size power inverter for your needs, and for how long you can operate the power inverter.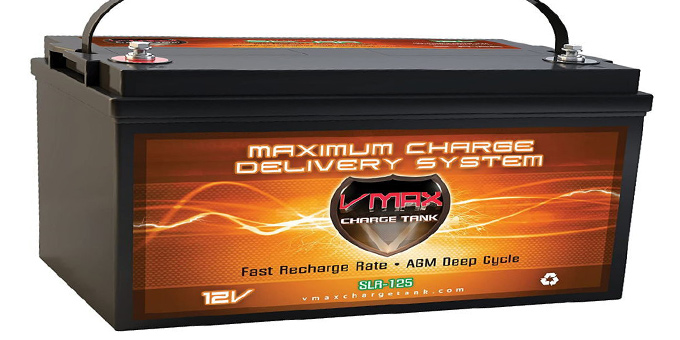 Many things can affect how well a battery can run appliances and gadgets, including the power inverter's features. Obviously, we would like to maintain long battery life for our devices.
In this article, we will explain how to get the best battery life out of your device, as well as how fast will power inverter drain battery. 
What Is A Power Inverter
An inverter converts DC power coming from a battery into conventional AC power. All kinds of appliances can be powered by this, such as microwaves, light fixtures, power tools, televisions, radios, and computers. With just a battery and an inverter, you'll be able to power your AC devices wherever and whenever you need them.
The inverter is powered by a 12 Volt battery (preferably a deep cycle battery), or a series of parallel batteries. As the inverter draws power from the battery, the battery will need to be recharged. You can charge a battery by running the automobile's motor or using a wind or gas generator. If you do not have an AC outlet nearby, you can charge your battery with a battery charger.
Power Inverter Characteristics that Affect Battery Life 
For how long do you want the load to run? You can use this question to enable calculations to estimate the appropriate size of a battery bank.
Battery capacity and power consumption will also determine the length of time that your appliance will operate.
And it is also important to make sure that you follow expert advice when you are installing your appliance since poor inverter efficiency or improper wiring of the battery can drastically decrease the life of your appliance. 
How Fast Will Power Inverter Drain Battery
Calculate the lifespan of your batteries using the formula method:
Take the guesswork out of your calculations with the following formulas. To calculate the reserve capacity of the battery, you need the wattage of all the devices you plan to power off the inverter, along with its reserve capacity:
For Those Using 12 Volt Batteries
The estimated number of running hours = (10 x (Amp-Hours of the battery) ÷ (Watts of total load)) ÷2
Example: You have a deep cycle battery rated at 100AH and you want to run the following devices:
A small portable fan – 30 Watts
– 32″ LED TV – 41 watts
Gaming computer – 90 watts
Laptop -50 watts
Approximately how long does it take for a battery to be depleted?
Solution:
Determine the total consumption of energy first.
Watts of total load: 211 (30 + 41 + 90 + 50)
Calculate the expected running time = 10 x (100 ÷ 211) ÷2 = 2.36 hours
So, using your 100 AH battery will give you almost 2 hours and 22 minutes of usage time.
If You Are Using 24 Volt Batteries
The estimated number of running hours = (20 x (Amp-Hours of the battery) ÷ (Watts of total load)) ÷ 2
Example: When you use a 24V system (150 AH) for the same purpose, how many hours can you expect to use it for?
Solution:
Substituting the numbers again in the formula.
Hours of use = 20 x (150 ÷ 211) ÷2 = 7.1 hours (the battery will not drain as fast as it did previously).
In light of this, it's a good idea to be as conservative as possible in your time estimates.
Since we know that the inverter is not 100 percent efficient (it still pulls in some power even when you don't use it), it would make more sense to expect 6.8 hours (for example) instead of 7.1 hours.
Tips:
In the user's manual, you can find the wattage requirements of appliances (sometimes it's listed on the device label).
The reserve rating of deep cycle batteries tends to be higher.
Battery life will be shortened faster when the system is loaded with heavy loads, such as desktop PCs, big screens, and the like.
Will a Car Power Inverter Drain the Battery
Although most power inverters can be used in a car with no negative effect on batteries, there are a few situations in which they may have a negative effect on your battery. As an example, even when the vehicle is off and the inverter is plugged in, the battery continues to provide power to the inverter. As a result of running all day and all night, the battery drains quickly.
Inverters are generally able to withstand high temperatures if you use them during hot weather. Nonetheless, continued use in such conditions can be harmful. For example, if you leave your car under the sun for a few days, it will negatively impact the inverter and will affect your battery.
The battery provides power to the inverter when it is plugged in. The more energy it consumes, the less energy your car's battery has to use to run. When you plug in something that requires a lot of power, your car may be drained faster than you expected. It might take as little as 30 minutes. Likewise, understanding how much power you need to charge your household appliance as well as what energy your battery can store is crucial.
What Else Will Drain Your Car Battery?
A power inverter is not the only thing that can drain your car battery. It is important to remember a lot of details when you own a car. When the interior lights of your car are left on, your battery will most surely be drained. Your battery will also be severely drained if your headlights remain on all night.
Age is another factor that can kill your battery. This is great only when you can take your old battery to any auto shop and they will replace it for you. After you get a new battery, the vehicle should run smoothly once it has been installed correctly. Installing a battery should be straightforward and easy. Even if you are unfamiliar with how it works, your car should come with a manual that gives you some guidance.
Frequently Asked Questions
What Causes My Inverter Battery to Drain So Quickly?
During power outages, excess usage inverters use batteries to provide current to electrical devices in order to continue working. If you use more load during a power outage, your batteries will lose more power and wear out faster.
Final words
Inverters will absolutely drain some power from batteries on their own, but the rate at which that will happen varies with the size of the unit and the load it is being used for. If left unattended, a 200AH battery will not last more than 200 hours (or 8 days) with a medium-size inverter.
There will be a loud beep as soon as it runs out of battery power, and if you're reading this, most likely you left it on for the night and didn't have AC power in the morning. Unless you had an automatic disconnect option on your inverter, you were probably also alerted to this "wonderful" event at 2:39 a.m.!