To fix the charging issues of your Nintendo Switch, you can try hard resetting the device or reset the AC adapter. Taking a look at the outlet or trying out an alternate adapter could also be some of the options. Furthermore, clean the USB-C ports and charger and undo the modifications to see how it goes.
Why It Happens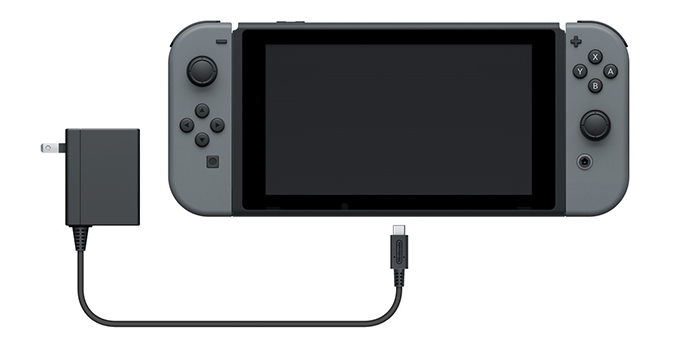 There could be several reasons why your Nintendo Switch stopped charging or not turning on. Firstly, it could be an issue with the outlet such as a burnt fuse. There is also a possibility that your charger needs to be reset. A damaged dock or incompatible third-party adapter could be some of the reasons that you might have overlooked.
Another reason could be the modification or hacking of your Switch. As a result, your console might not be working properly. You will need to undo the changes to get your console charging again.
How to Solve Charging Issues
The Nintendo Switch charging issues have their remedies. Fortunately, you can try a few tricks yourself before sending your console for repairs.
Option 1: Take A Look At the Outlet
There could be something going wrong with the outlet you are using to charge your console. To test the outlet, use another device's cord into the outlet and see if the device charges properly. If the struggle does not avail, you will have to consult an electrician.
Option 2: Reset the Charger
You can try resetting your AC adapter before purchasing a new one. To do this, power your console first by long holding the power button for three seconds. Then go to power options and select "Turn Off". 
Now you have to unplug the charger from both the switch and the outlet. After waiting for about half a minute, push the outlet's reset button. Then plug the adapter back into the console and again plug the charger directly into an outlet. Finally, check if the charging indicator shows up on the screen.
Option 3: Use An Alternate AC Adapter
If your Nintendo Switch's screen remains black without a charging indicator, you can try using a second Nintendo Switch AC adapter. The original one will need to be replaced in case this change of adapter works.
Option 4: Clean the USB-C Port and Charger
Your console's USB-C port or dock's USB-C port may have accumulated a layer of grime or dirt. This prevents them from making contact with the charger which could lead to charging problems.
Also, check the AC adapter for any cuts, kinks, frayed cables, etc. If you find any of such sort of damage, you will need to replace the AC adapter.
Carefully clean the USB-C ports to fix the dirt issue. However, do not stick metal objects like safety pins or knives in an attempt to clean the dirt. This may damage the port and worsen the issue.
Option 5: Undo the Hacks
Hacking, jailbreaking, or modifying the Nintendo Switch may lead to charging issues. This is beautiful the Switch console was designed to work in a very specific way. Therefore, you will need to undo any kind of modification that you have made and see if it fixes things. 
Option 6: Send Your Console for Repairs
If your Switch does not charge even after trying out all the options above, it is time to seek the help of professionals. You can send your device for repair by creating an official ticket through Nintendo's customer support. This will allow you to potentially send your Switch in for repair. 
What to Do When the Switch Won't Turn On
If your Nintendo Switch is simply not turning on, you can try a few methods. Firstly, put your console into charge. This may sound basic but could be a potential issue. If the battery is empty, the device won't even have the energy to light up the battery indicator. Therefore, charge the Switch with the official Nintendo Switch power adapter and wait for a couple of hours.
If your Nintendo Switch does not turn on even after a couple of hours of charging, try hard resetting the device. Hold the power button on top of the console for around 15 seconds. Take your finger off the power button and press it once to turn it on normally. 
Nintendo Switch Power Button Not Working
It is not uncommon among Nintendo users to face such issues as the power button not responding. To tackle this issue, firstly, you must remove any game cards or microSD cards from the system. Secondly, press and hold the power button for three seconds. Then go to power options and select "Turn Off".
In case you see that the system is not responding, force it to shut down by holding the power button for at least 12 seconds. Lastly, press the power button to turn on the Switch again and ensure that the latest system update is installed.
Frequently Asked Questions
How do I know that my Nintendo Switch is charging?
Regardless of the charging method, you will see that in the top left corner of your Switch screen, a small battery symbol is there. You will also see a flash of lightning appear next to it. If you see these symbols, you can be sure that your Switch is charging.
How do I turn off my Nintendo Switch while docked?
To turn off the Nintendo Switch while docked, you have to hard press the power button to completely shut the device down. You can also send it to sleep mode as well.
Conclusion
It becomes agonizingly frustrating when your Nintendo Switch stops charging or won't turn on. Although such problems are pretty common, they can be a hassle to deal with. Following proper guidelines in these cases is necessary so that the matter does not get any worse.