If you're having trouble with your wireless router's weak signal, then you probably know how annoying and frustrating it is to have a disrupted wireless signal while watching your favorite Netflix show. You must ensure the best wireless signal possible for this.
Luckily there are two popular devices for ensuring a powerful internet signal these days. They are known as Wifi Extenders and Powerline Adapters. To improve your networking experience, you can install either a powerline converter or a wifi extender at home. Before going to purchase one, make sure you know the differences between a powerline adapter vs wifi extender. This post will assist you in determining the best solution for your poor networking issue.
What Is Powerline Adapter?
No products found.
A powerline adapter is a handy small device that allows you to connect to the internet even if you don't have access to a network cable. It transmits data through your home's electrical wire. Any ordinary electrical cable can be converted into an Ethernet connection source using powerline adapters.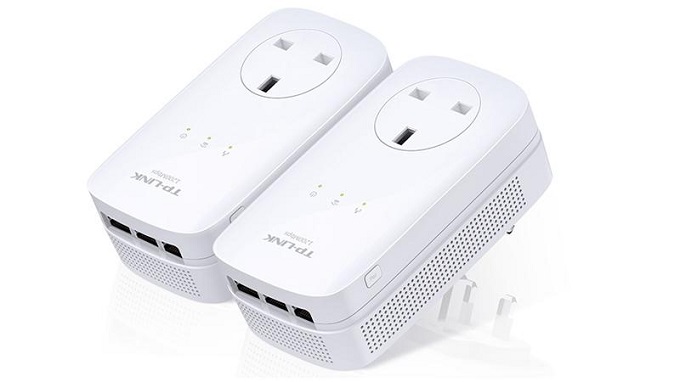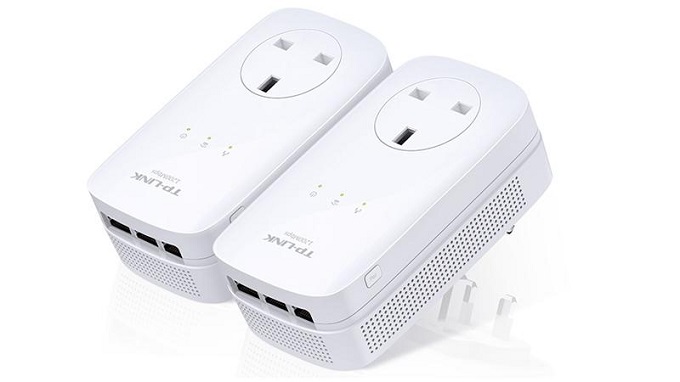 How Does Powerline Adapter Work?
A Powerline Adapter contains two devices: a wall socket and a network adapter or ethernet port. You have to install the ethernet port near the router and the wall socket near the PC that requires internet connectivity in a different room. Then, using a network cable, connect the ethernet port to the router and the wall socket to your computer.
As a result, network traffic will flow from the router to the PC via the wall socket and ethernet port of the Powerline Adapter.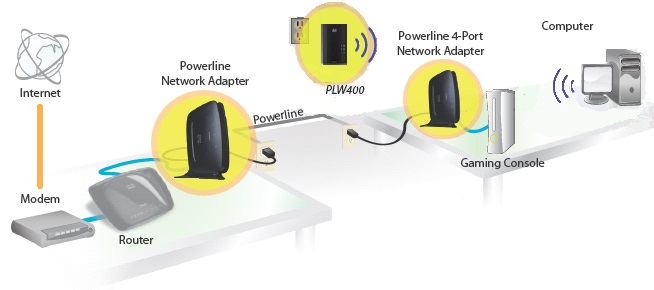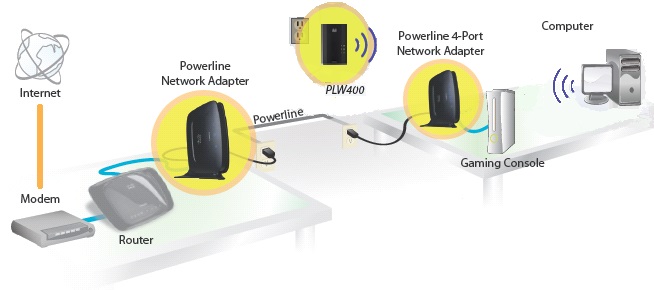 Pros And Cons Of Powerline Adapter
There are some benefits and drawbacks to using a Powerline Adapter. We'll go over them in detail in this section of the text.
Advantages Of Powerline Adapters
It's easy to set up and install, particularly if you're moving into a new home.
Small in size and light in weight.
It's a good product especially if you're on a tight budget.
Powerline adapters are wire-based connections. As a result, there's really no possibility of wifi disturbance from neighboring networks.
As powerline adapters have wired connections, they have lower delay rates than wireless networks. It also offers a reliable network, which is ideal for applications that require a lot of bandwidth.
You don't have to be concerned about keeping the connected device within your router's range.
To connect your computer to the internet, you do not need to run a network wire throughout the house. Everything will be carefully hidden in the walls.
The speed of powerline adapters has substantially improved in recent years. It will give you gigabit speeds. 
Powerline adapters have excellent security. It protects data from being intercepted by others in your house and offices with a 128-bit encrypted data system.
Disadvantages Of Powerline Adapters
Everything that has a positive aspect also has a negative aspect. While powerline adapters are sometimes a suitable option, they can also be a major headache.
Usually, Powerline adapters are more costly than general wireless WiFi extenders.
Electrical noise from different instruments like vacuum cleaners, blenders, and refrigerators affects the performance of powerline adapters.
You can only connect up to two devices to a router using a powerline adapter.
Powerline adapters may not operate well if you live in a home with outdated electrical wiring in the walls. If the Powerline adapter is not compatible with the house wiring, it can turn off the signal altogether.
Some of The Powerline Adaptors
| | | |
| --- | --- | --- |
| TP-Link AV1000 | Tenda PH3/PH5 AV1000 | Asus PL-AC56 AV2  |
| | | |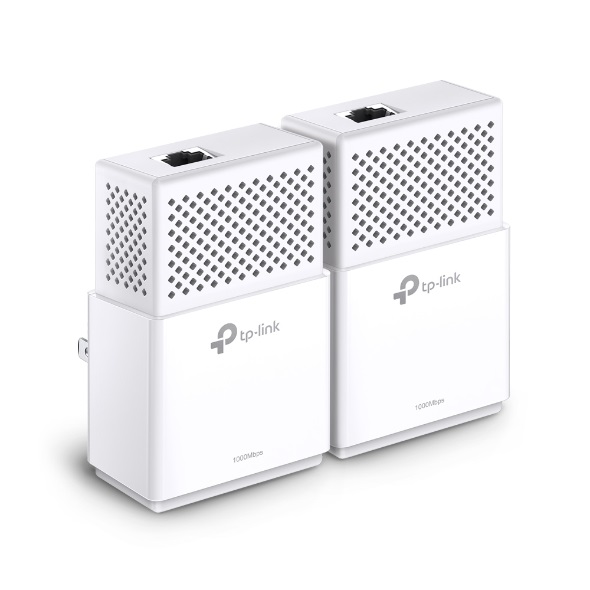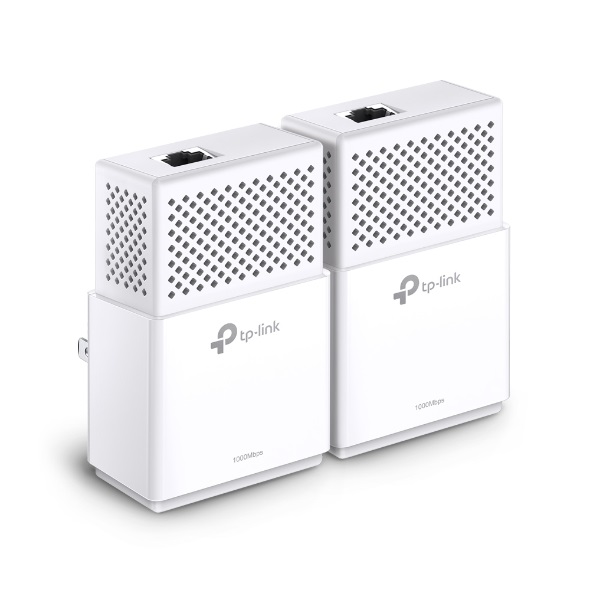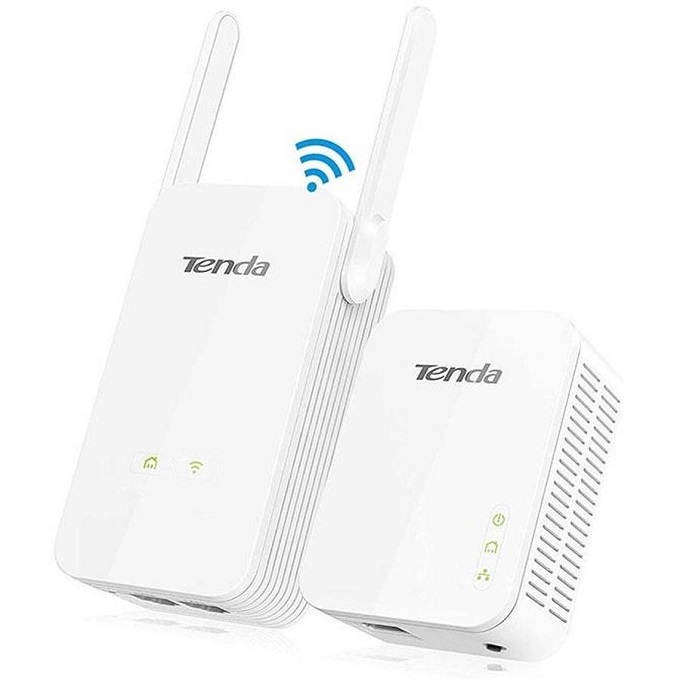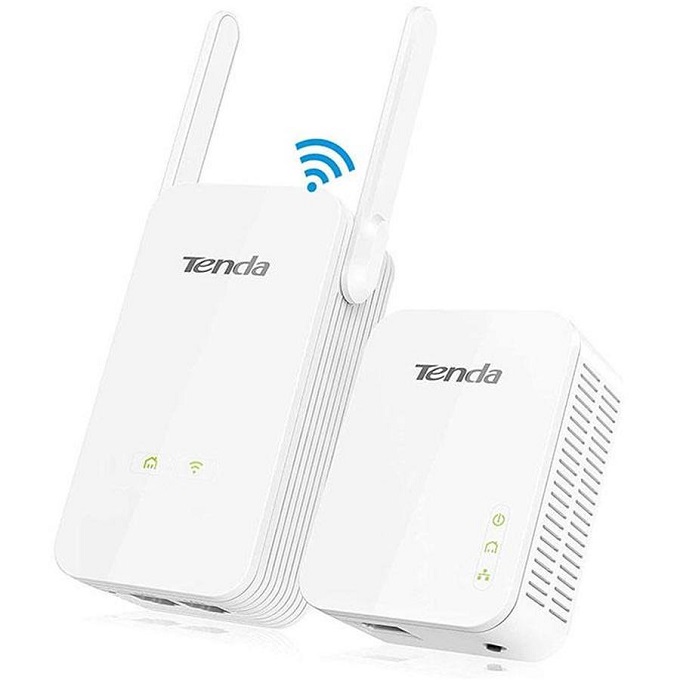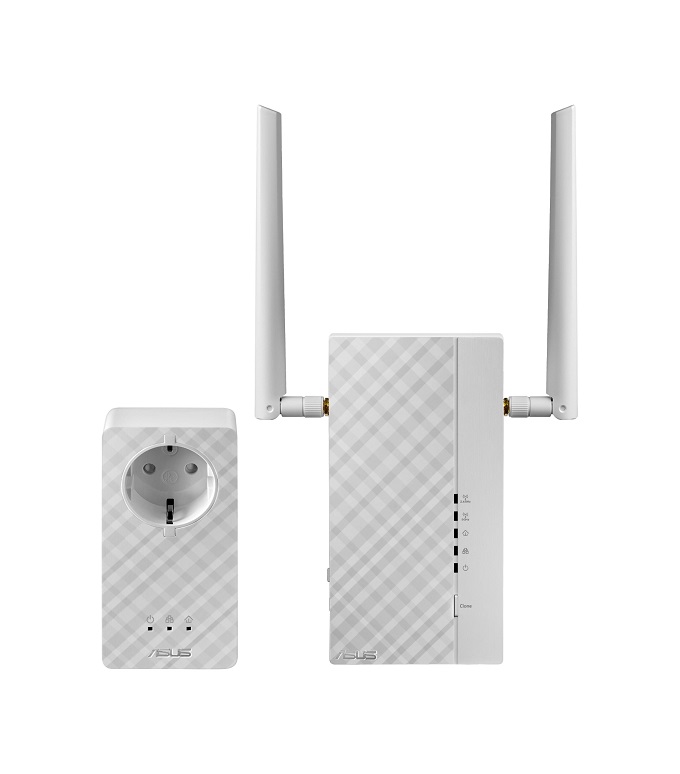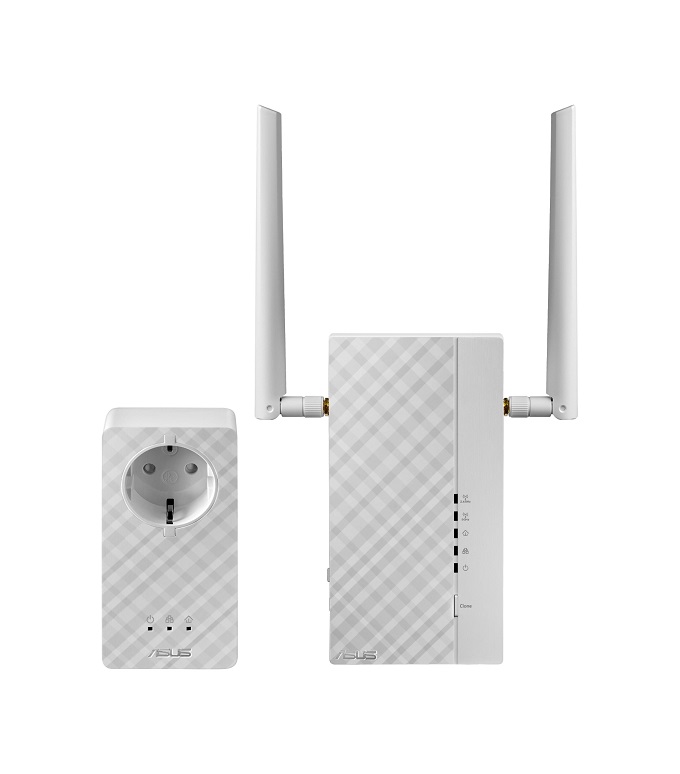 What Is Wifi Extender?
No products found.
A WiFi extender is a gadget that enhances the range of the wireless signal of your router. It receives the router's signal, processes it, and then broadcasts it to remote devices. Moreover, its main function is to reproduce and extend the wifi signal from a router to cover previously uncovered areas. It connects wirelessly to your wi-fi router as well as to the devices it supports.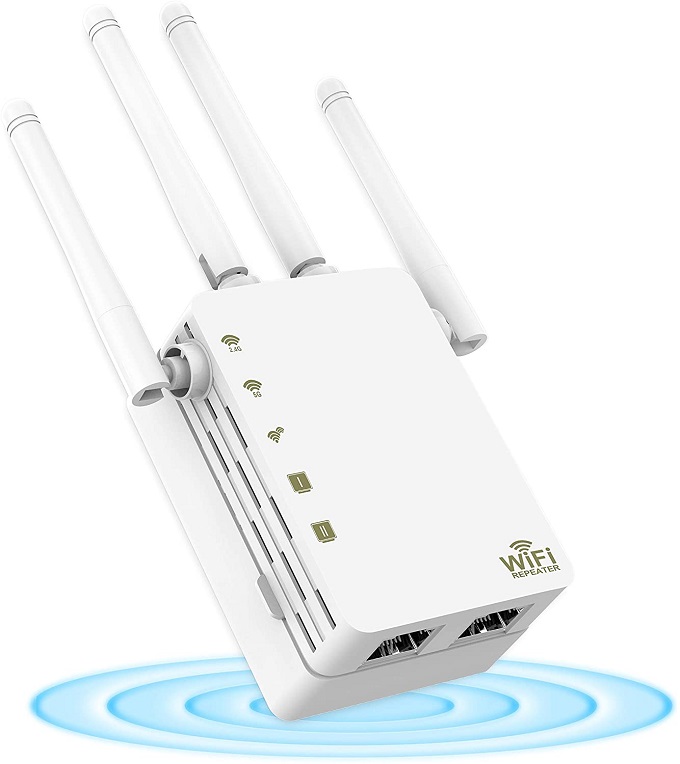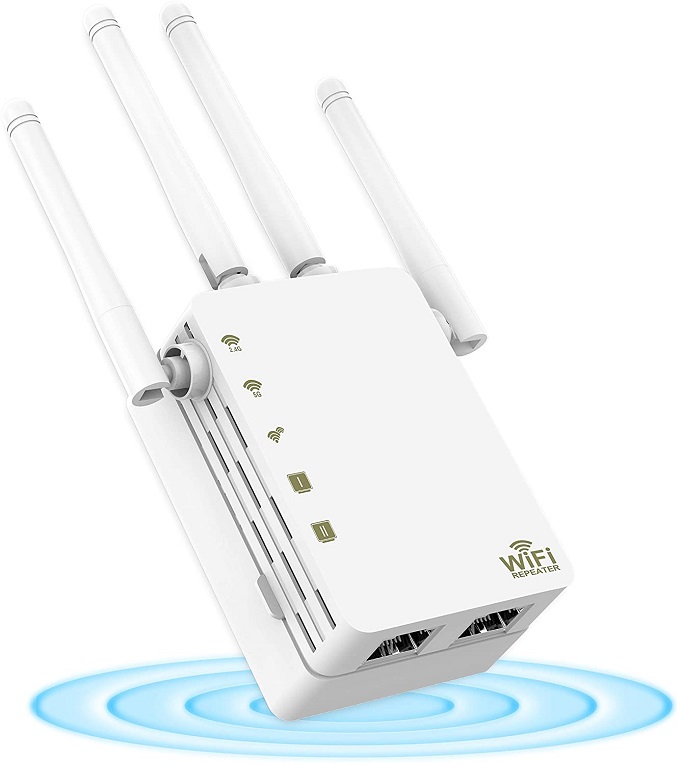 How Does Wifi Extender Work?
The working method of a wifi extender is pretty simple. you have to connect the wifi extender module to your existing network using your router's password. As soon as the extender is attached, it will expand your network's coverage area.
Now all you have to do is locate the optimal position for your PC or other electronic devices that provides you with the best balance of strength and speed. You can also connect your computer to the wifi extender with a USB cord for a better experience.
Pros And Cons Wifi Extender
Advantages Of Wifi Extender
A WiFi extender is less expensive than a powerline adaptor.
It has a very simple installation procedure. You can set up the device on your own.
Small in size, and simple to set up.
It has the same level of security as your wireless router.
Wifi extenders do not require a cable or wired connection like a powerline adapter.
The main advantage of using a wifi extender is that it expands the area of your wireless router's coverage. As a result, you'll be able to receive internet signals where you previously did not.
Using wifi extenders' increased wireless signal, you can connect several devices to the network.
Disadvantages Of Wifi Extender
The most significant drawback of a wifi extender is its bandwidth. It will provide you with half the bandwidth speed of the main router.
The performance of your wifi extender will be weaker than your main router.
It is not recommended for devices that need a lot of bandwidth.
Some Best Wifi Extender
| | | |
| --- | --- | --- |
| TP-Link AC1750 Wi-Fi Extender | D-Link Wi-Fi  Extender DAP-1650 | Netgear X4 AC2200 WiFi Extender |
| | | |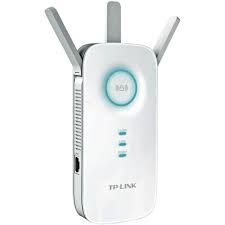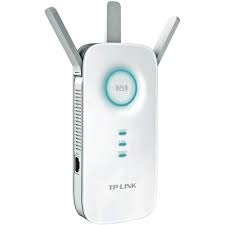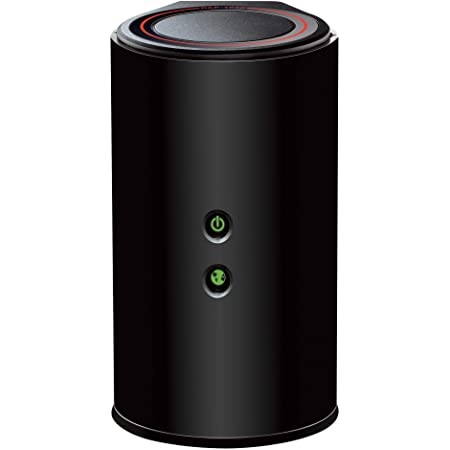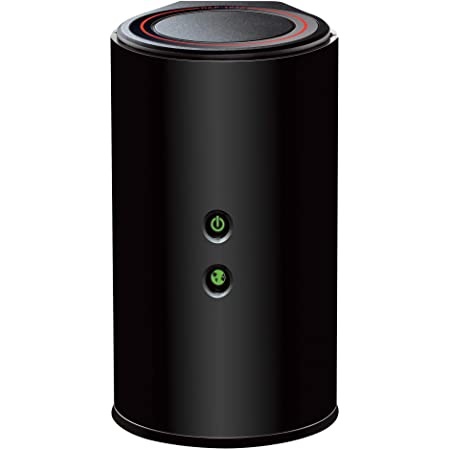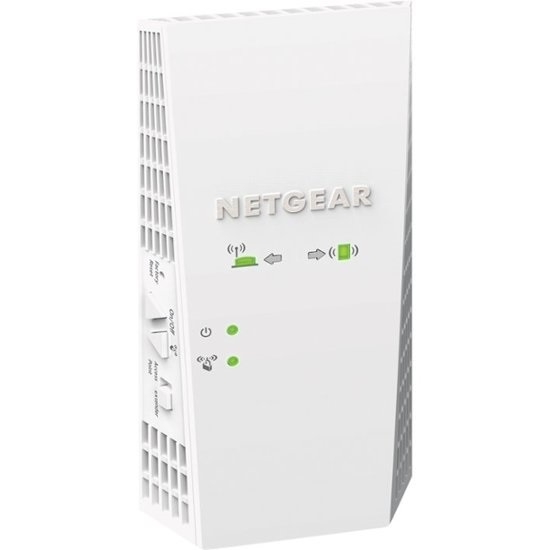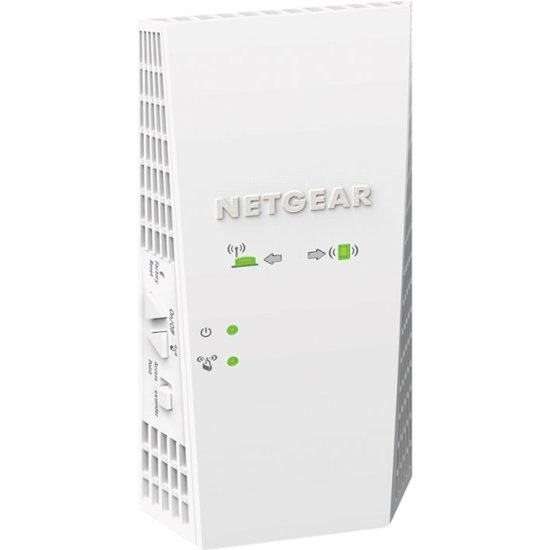 Frequently Asked Question(FAQs)
Q: What is the ideal place to install my Wifi extender?
ANS: you must place the wifi extender within range of your wireless router. Halfway between your wireless router and your computer will be the ideal location.
Q: What are the wifi extender's default username and password?
ANS: You can log in using the following information: Username: admin and Password: 
Password
Q: How many devices can be connected with a powerline adapter?
ANS: Generally speaking, in a single powerline network, you can link up to 16 devices.
Q: What is the purpose of my wifi extender?
ANS: It receives the router's signal, analyses it, and then distributes it to faraway devices that did not previously have access to a wifi network.
Q: Which one is the best wifi extender or powerline adapter?
ANS: Both the Wifi extender and the powerline adaptor have their own set of benefits and drawbacks. But a powerline adapter's internet connection is superior to a wifi booster.
Conclusion
Today, a wide range of networking solutions are available on the market. As a result, it's simple to become puzzled when looking for the perfect one. For your assistance, we've done extensive research and given you a complete comparison of a Powerline adaptor and a WiFi extender in this article.
However, if data speed is important to you, the powerline adapters should be your first choice. If you're on a budget and want something simple to set up, a wifi extender will suffice you.