AGM batteries charge slowly but run for a longer period. On the contrary, standard batteries charge quicker but provide a shorter duration of usage. Thus, if you are looking for a battery that will last for a long time then choose AGM. But if your preference is fast charging then you should go with standard batteries.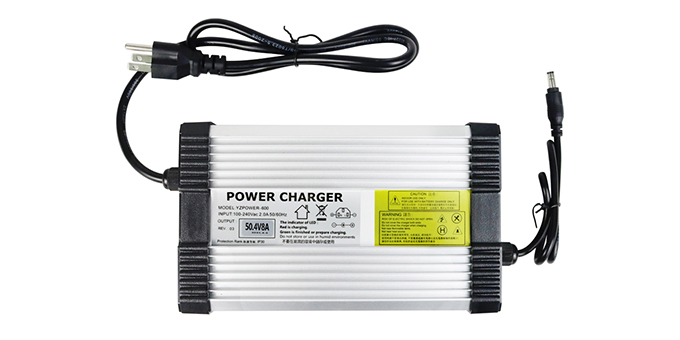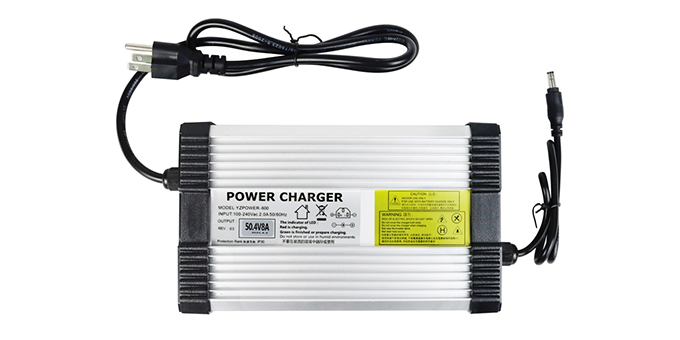 AGM Battery
AGMs became popular in the 1980s while military, aircraft, submarines were using these. These batteries use fiberglass mats sandwiched between lead plates. The glass mats absorb the electrolyte solution and suspend it in place, so it does not flow freely. Because AGM is a sealed battery, there are almost no gas emissions.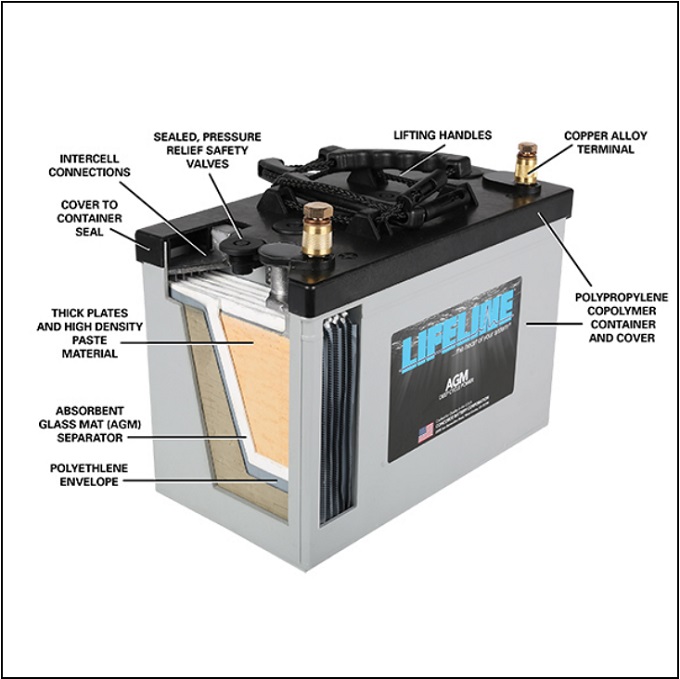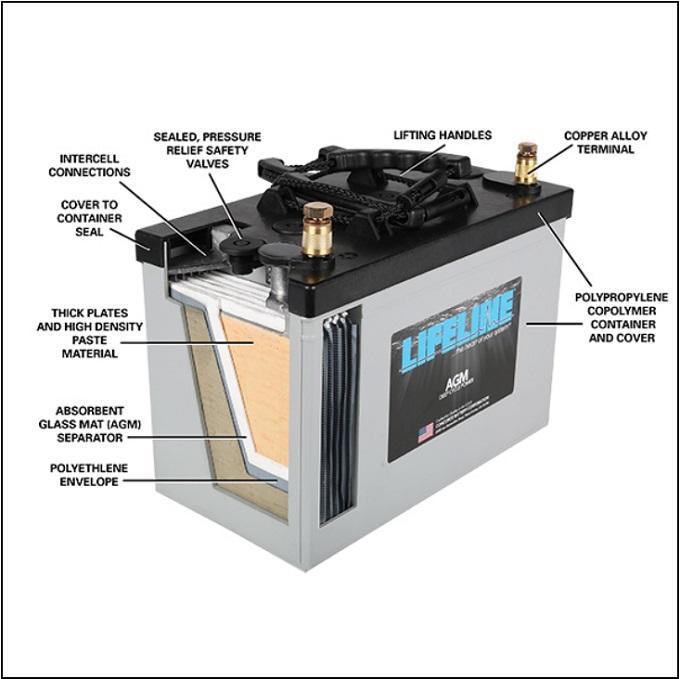 Pros
AGM batteries do not need to be maintained. Moreover, AGM batteries have no loose liquid and low out-gassing. Consequently, they function better than regular batteries when maintenance is not possible. Most importantly, the electrolytes in these batteries will not be lost if they are tilted or physically damaged.
Cons
AGM batteries are expensive. These batteries require a charger specially made for them as well. Moreover, some older battery testers can't accurately test AGM batteries.
Standard Battery
Standard batteries are usually flooded ones as these are considered to be the most traditional type of battery. Lead sheets, a sulfuric acid electrolyte, and plate separators constitute the structure of flooded batteries. Also, flooded batteries are usually not sealed internally and do not recombine gases into liquids.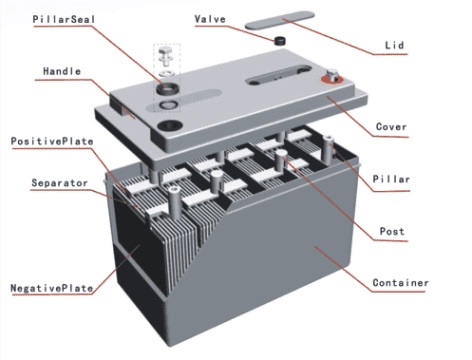 Pros
Standard batteries are affordable and available in a wide range of varieties. Furthermore, these batteries perform most reliably for backup power supply.
Cons
The biggest disadvantage of these kinds of batteries is that they need regular maintenance. Additionally, flooded batteries can also be damaged due to forceful movement or extreme climate conditions like heat or snow.
AGM vs Standard Battery Charging
Although the root charging method is similar for both of these batteries, there are some differences for which they can be distinguished. Charging mode differs in one from the other. However, with a minor voltage difference, wet cells and AGMs charge almost similarly.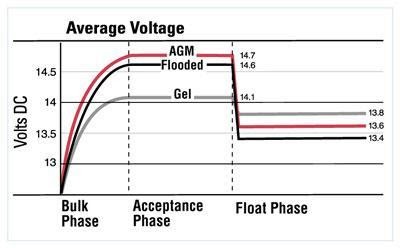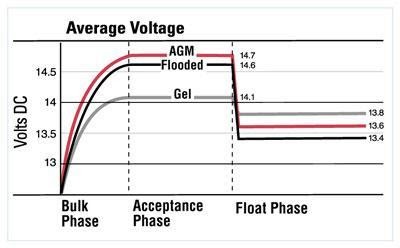 AGM Battery Chargers
AGM batteries can not tolerate fast charging as standard batteries do. As a result, they need to be charged slowly. These kinds of batteries require a steady charge over several hours. These batteries are charged in three stages. Bulk charge stage, Absorption charge stage, and Float charge stage.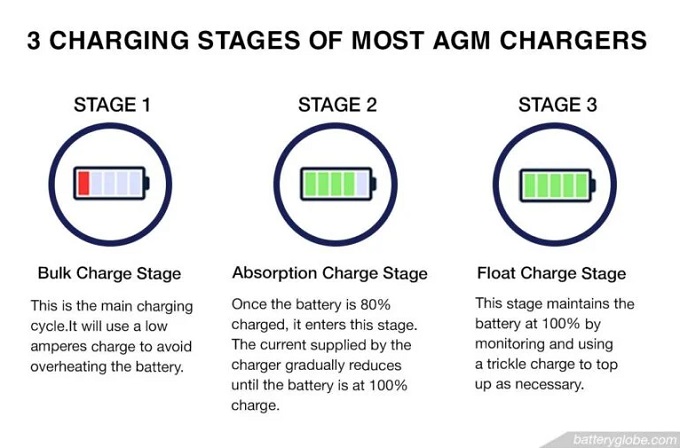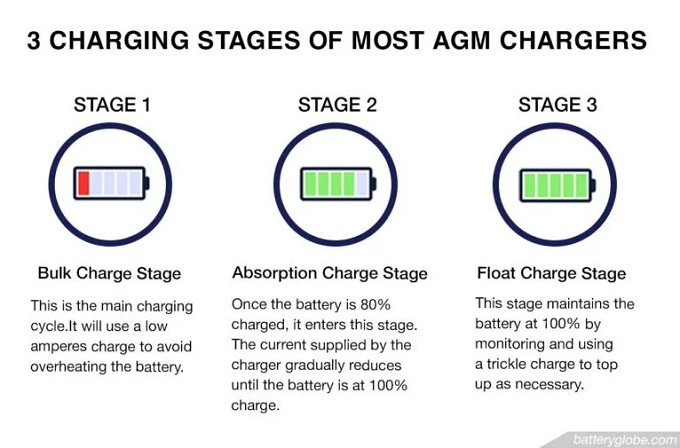 Features of an AGM Battery Charger
charging speed is usually 2 amp
overheating technology
automatic shutoff
anti-spark technology
overload protection
feature of charging AGM, gel cell, or flooded batteries
maybe able to check if the battery can receive or hold a charge
Standard Battery Chargers
Regular lead-acid batteries can tolerate a fast charging rate. Consequently, fast chargers are used for this purpose. Most standard chargers will charge the battery quickly until it reaches 50%. After that, it will lower the charging rate. However, these chargers may not have the features to protect the battery from getting damaged.
Features of a Standard Battery Charger
fast charge capabilities
automatic shut off
may have a sensor to switch the charging mode automatically
may have a jump-start feature that works like you were connecting the dead battery to an operational battery on a running vehicle
maybe controlled by knobs
Sensitivity to Overcharging
Charging AGM batteries are a bit trickier than the standard ones. AGM batteries are sensitive to overcharging and undercharging. On the other hand, standard batteries are not as sensitive as AGMs. 
In addition, AGM batteries require some time to rest after charging, while standard batteries do not.
Charging Time
An empty regular battery gets charged fully within 10-12 hours. On the other hand, an AGM battery takes up to 2 days. So, if you are someone who prefers fast charging, then AGM will not be a good option for you.
Discharging Time
Now comes the question, how long will it take to drain the charge completely? From a general perspective, AGMs will last 20-22 hours as they are given a steady and long period of charging. On the other hand, standard batteries will provide the power you need, but for 12-14 hours.
Lifespan And Self-Discharge
Generally, an AGM battery lasts 8 years or more while a standard lead-acid battery lasts up to 3-4 years. An AGM battery can easily go 12 years if handled with care. AGMs last longer due to their slow self-discharge rate of 1% to 3% on average per month. Even if it is used for a month, it can be recharged almost fully. 
Depth of Discharge
The depth of discharge (DoD) of a battery reflects how much of the battery has been depleted compared to its entire capacity. In the case of AGM batteries, they offer 50% depth of discharge. On the other side, regular lead-acid batteries have a depth of discharge greater than 50% and may go as high as 80%.
Producing Fumes While Charging
Regular lead-acid batteries produce hydrogen gas in some cases. This odorless gas is harmful and can lead to explosions. However, AGMs are sealed. Thus, they do not produce any fumes while charging.
Combination Battery Chargers
The main difference between AGM chargers and Standard chargers is the speed of charging. Because AGM chargers can not tolerate a fast charger like standard battery chargers. Therefore, people owning different kinds of batteries buy combination chargers. These chargers allow them to change modes for charging different batteries.
Frequently Asked Questions
Can you charge an AGM battery with a regular charger?
Although a regular battery can be charged by an AGM charger, you should not charge an AGM battery with a regular lead-acid charger. Because they have different charging modes. However, charging an AGM with a conventional charger is possible only from 75% to 100%. 
Can you jump-start an AGM battery?
Yes, with an AGM fitted, you can jump-start the vehicle. As the battery may not charge on the alternator, it will not start again when you stop.
How do I know if I have a standard or AGM battery?
Flooded batteries will be labeled as "lead-acid," "wet cell," "flooded lead acid" or "liquid lead acid" on the label. Gel-filled batteries will be labeled as "Gel-Filled" on the label. AGM lead-acid batteries will be labeled as "AGM" or "Absorbed Glass Mat," "sealed regulated valve," "dry cell," "non-spillable," or "valve regulated".
Can I charge a dead battery using an alternator?
Alternators are designed to maintain a battery's charge, not to recharge a dead battery. Charging a dead battery with an alternator will result in a premature alternator failure.
Conclusion
Standard batteries charge 5 times faster than AGM batteries. However, AGM batteries are much more expensive than standard lead-acid batteries. But as AGM batteries have a slow self-discharge rate, they last longer than the flooded ones. After the charging session, it's good to remove the negative cable before the positive one.