Batteries come in a wide variety of strengths and types, which makes finding the right charger difficult. Every charger has its own unique set of features and functionalities. Whether you're buying your first charger or upgrading an old one, you should know what extra features you'll be paying for before you buy. Throughout this article, we will cover different types of battery chargers that you can use.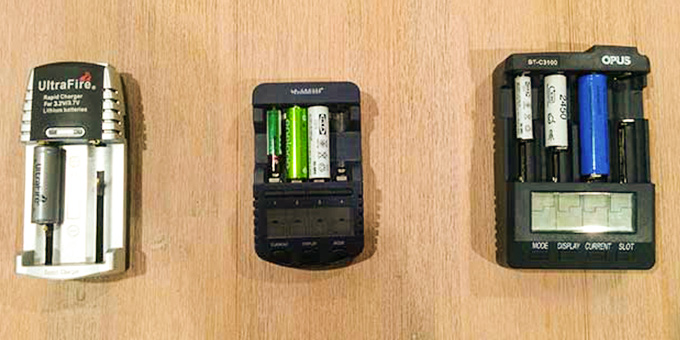 What is a Battery Charger?
A battery charger is a device that uses an electric current to transfer energy into a rechargeable battery or cell. The charging process, or how long the battery will charge, is determined by the battery's size and kind. There are various circuits in a battery charger, including a power circuit, a ripple monitoring circuit, a rectifier circuit, a control circuit, a regulator circuit, and a fault detection circuit. All these circuits make the charger efficient, less time-consuming, and safe.
A charger's charging mechanism is quite easy. There always be a host and a receiver in a charging module. The power module of the charger is normally the host, and the battery or cell is the receiver. Therefore, the power module generates electric energy that flows through the wire to the battery, which stores it in its cells. you will learn about them briefly later in this article.
Different Types of Battery Chargers
There are various chargers on the market these days, and each charger has its own set of features and charging quality. Depending on the charger's charging capability, speed and duration, and required functionalities, there are four types of chargers.
1. Smart Chargers
When a charger can respond automatically to the status of a battery and adjust its charging activities based on its state of charge, it is considered as a smart charger. A smart battery charger has an electrical device or "chip" that can interact with the battery about its conditions and characteristics. It can keep track of each battery's voltage levels and turn off charging when they're fully charged. An intelligent charger can charge a battery to around 85% of its maximum capacity in less than one hour.
If you're looking for a charging module for your battery, the best decision will be to purchase a smart charger or delta-V charger. There are numerous smart chargers available on the market, such as CTEK CT5, Clarke CB09-12, Laser 7652, Wolf WBC180, Clarke CB09-12, and many others. By preventing overcharging, it will keep your battery safe.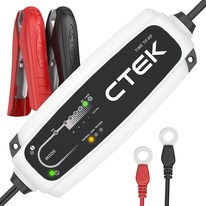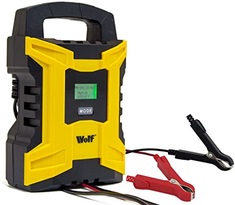 CTEK CT5
Clarke CB09-12
Wolf WBC180
1. working temperature-20˚ to +50 ˚C
2. Lead-acid battery
3. Battery voltage 12 V
4. AC charging 
5. Input 220–240 VAC, 50–60 Hz, 0.5 A
1.Suitable for 12V Lead Acid batteries
2.Also provides 12V output including SLA, WET, AGM 
3. Battery clamp connectors
4. Ring terminal lead
5. Auxiliary power (cigar lighter) adaptor



1. Intelligent in-built microprocessor
2. Easy-to-Read LED Display
3. Reverse Polarity Protection
4. Short Circuit Protection
5. Suitable for all types of 6V & 12V lead-acid batteries.


2. Pulse or Trickle Chargers
Trickle chargers are low-ampere chargers. A series of current pulses are sent through batteries for a long period of time in pulse charging technology. This charger is compatible with batteries of any dimension, voltage, storage, or chemicals, even automotive and valve-regulated batteries. There are timers on certain trickle chargers. So, if you like, you can set a timer to automatically switch off charging. High instantaneous voltages can be applied without overheating the battery via pulse charging.
Basically, a pulse charger is for you if your rechargeable batteries aren't "low self-discharge" (They are designed with technology that stops them from losing their charge when not in use). Some trickle chargers use both positive and negative current pulses. This sort of charger is more effective than regular pulse chargers.
If you keep your car or batteries in storage for an extended period of time, then a trickle charger could be a smart option for you. There are numerous types of pulse chargers available, like Deltran Battery Tender Junior 12V, 750mA Charger, OrionMotorTech Automatic Battery Charge, NOCO Genius G15000 Pro-Series Battery Charger.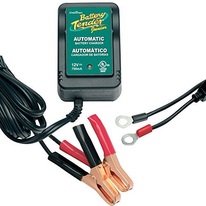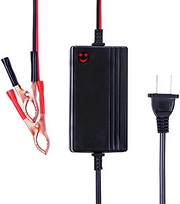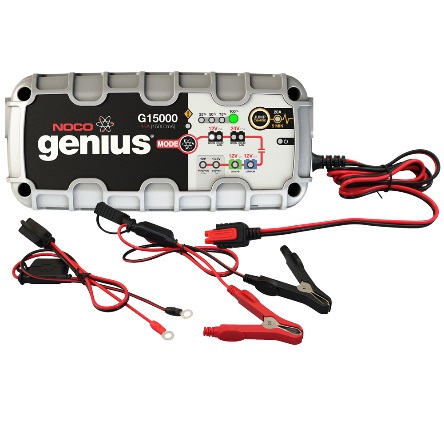 Tender 12-Volt Junior Automatic Charger
NOCO Genius G15000 Pro-Series  Charger
OrionMotorTech Automatic Battery Charge
1.Reverse polarity protected
2.It can be used on any Automobile
3.Spark-proof, and lightweight
4.Easy to use
5.It has alligator clips
1.Protects against reverse 
2.Polarity and overcharging
3.Detect and repair battery damage
4.Extends battery life
5.On-slip exterior surface
1.Includes Anti-spark technology
2.Short-circuit protection
3.Overcharge protection
4.Simple to use 
5.Can charge and handle small batteries
3. Simple Chargers
If your battery charger isn't smart or a trickle charger, it's probably a more basic one that sends a constant electrical current through the wire to the batteries until you unhook it. This type of charger will not turn off automatically when batteries are fully charged. As a result, there is always the possibility of overcharging. And this can lead to serious battery damage.
However, they are inexpensive, and if you consistently undercharge them, they will serve you for a long time. 
4. USB Chargers 
A USB charger is a charging module that is used to charge electrical devices that have a USB port, such as laptops, computer mice, smartphones, printers, and keyboards, among other things.
USB chargers are available in a wide range of varieties such as USB Type-A, USB Type-B, USB Type-C, USB micro-A, and USB micro-B
| | | | | |
| --- | --- | --- | --- | --- |
| USB type-A | USB type-B | USB Type-C | USB micro-A | USB micro-B |
| | | | | |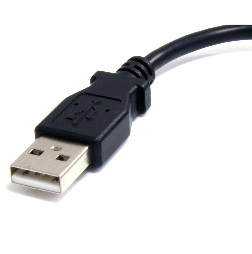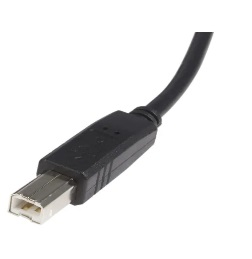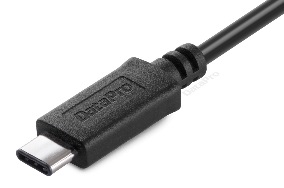 .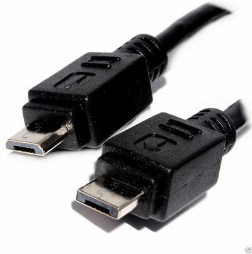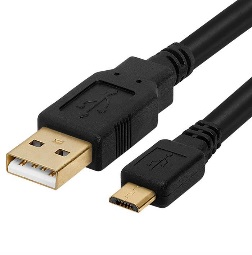 Types of Chargers Depend on Charging Speed
The technology for charging batteries is always evolving. Some chargers charge your batteries in just an hour, while others take much longer. There are commonly two sets of chargers based on charging speed: super-fast chargers and slow chargers.
Super-Fast Chargers
A super-fast charger, also known as a turbocharger, dash charger, or quick charger. It delivers a higher current for charging the battery. Many smart chargers claim to charge batteries in less than an hour. The fastest versions should charge in 15 minutes, which is really efficient.
However, the fast charging process can affect the lifespan of your battery and reduce the lifespan to only four years or less. Fast charging may not be safe with typical Lithium-Ion batteries, but it is safe with solid-state batteries because there is no liquid electrolyte and thus no pressure change. Fast charging technology is now widely used in all of our smart devices, including smartphones, smartwatches, and notebooks. 
Slower Chargers
A slow charger generally uses a lower current and charges the battery over a longer period of time. This slow charging process is healthy, and it extends the lifespan of the battery. If you use a slow charger for your battery, it will survive up to 5 to 7 years, and it is longer than the usual lifespan. Also, it keeps charge for longer periods of time. Different battery chargers are available on the market that charge slowly—for example, Duracell and Energizer.
Frequently Asked Questions (FAQs) 
Q: What Should You Look For When Purchasing a Battery Charger?
Ans: Avoid chargers with a trickle rate that do not have an automatic current control circuit. These chargers can damage your battery by overcharging.
Q: What is Automatic Charging?
Ans: When a charger can respond automatically to the status of a battery and adjust its charging activities based on its state of charge, it is called automatic charging. Plus, it can keep track of each battery's voltage levels and turn off charging when they're fully charged.
Q: What Charging Voltage Should I Use for My Battery Charger?
Ans: That depends on your battery. Nowadays, most of the automotive and marine batteries on the market are 12 volts.
Q: Is It Possible to Install a Battery Charger in the Engine Compartment or in the Engine Room?
Ans: Of course, you can install your battery chargers in the engine room. However, if the temperature in your engine room climbs too high, the output voltage will be decreased automatically.
Q: What Sort of Battery Charger Should I Purchase?
Ans: It depends on your task and requirement. For example, the 1.5A Charger is perfect for tiny batteries found in lawnmowers, Powersports, and motorbikes. I would recommend the 4.0A Charger for heavy motorcycles and snowmobiles. The 8A or 15A chargers can be used by regular vans, vehicles, trucks, and SUVs.
Conclusion
There are a number of battery chargers available at the moment, including smart chargers, pulse chargers, regular charges, and USB chargers. Picking one among them is really challenging. Instead of pulse chargers or normal chargers, I recommend using a smart charger. This will allow your battery to last longer by maintaining its optimum condition.