Often we meet our hobbies but fail to keep our stuff intact. There are many cases when people couldn't save their phones. It is because they couldn't take care of their batteries. Perhaps you don't want to be one of them, and that's the reason you are here.
Let us ensure first that you are on the right web page right now. This post has been designed to show you the right path and tell you how to charge a new mobile battery. It includes the crucial concept of temperature, what to avoid and how to utilize various means, etc. Apart from these, you will also learn about the correct charging time and other necessary things! 
New Mobile Battery Charging Tips
This post contains the best material to keep your phone battery active for long. Please go through the points below one by one to see the key techniques!
Avoid Using Any Fake Charger
You should avoid relying on any fake charger strictly. Any mobile phone charger except the relevant company's own charger is not suitable for the phone battery. Yes, you can employ any high-capacity charger for a quickened solution, but more or less, it will hamper the hardware.
Employing a higher current instead of something specified minimizes the charge retention capacity of a phone battery. Therefore using any third-party portable chargers is a strict NO!
Increase Lifespan by Being Pro-Intuitive
Recharging to the full extent is not a mistake. Naturally, you would do so. However, recharging to the utmost capacity, again and again, is a sheer mistake that you should avoid. In other words, charging a battery to 100 percent every day maximizes the percentage of aging and nothing else!
Avoid Charging Phone Overnight
Please don't charge the phone for a whole night. Often we buy new top brand smartphones and make this mistake. Even some salesmen misguide us. In such a case, shouldn't you listen to the experts rather than them or some ordinary people?
So again, you must avoid charging the phone overnight. It will reduce the battery life. Remember, every full charge is a 'cycle', and your phone is merely made to survive for a set number. The 80% mark is the magic number that ensures enhanced battery life. When you charge overnight, you let it down.
It would also help if you keep your phone at Do Not Disturb or Airplane mode overnight. And if there isn't a necessity to get any phone calls during sleep, you better put off the phone.
Charge Through Your PC
Let's say you have a new phone but somehow lost the charger. Now it would be risky to employ a different charger as it hampers the phone. Then what to do?
In this situation, it would be wise to get charging from your laptop or computer. Likewise, it recharges at a slow pace which is good for your phone's health.
Learn about Temperature
Temperature is one of the crucial factors that contribute to longevity. According to some experts, high temperature is the biggest enemy to long-term battery health. Therefore it would help best if you avoid high temperatures.
Let us be a bit mathematical. Let's imagine that your newly bought smartphone is one year old. Did you know that a cell kept between 25– 40°C or 77 – 86° Fahrenheit should retain approximately 85% – 96% of its capacity after year-long sensible charging cycles?
When it is your phone, maintenance is up to you. The apt temperature for maximizing battery duration is below 40°C.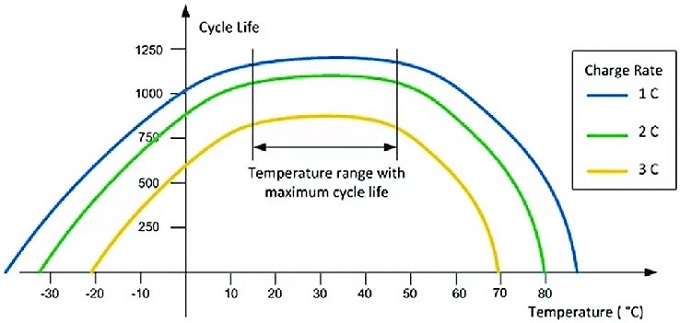 A complete state-of-charge against a high temperature is vulnerable. So it would help to be very careful and well-informed about both- the weather and the existing charge amount.
Else, you may go for the "trickle charge" option since your phone loses energy over the night naturally. In this case, a phone bounces between 99% to 100%. Be careful, it can heat up the phone.
Let us also tell you that some devices absorb power if the cable is connected even by default. So it would help if you take away your phone before 100%. And if it becomes a must for you to leave the phone in charge for long, you better remove the case can. It will save your phone from over-heating.
You probably know very well how to handle portable chargers, but you use your mobile phone unlimitedly. That's also a mistake. Some issues like using the phone camera or playing graphically intensive games for a long time generate phone heat and harm. Therefore it would be best to be minimalist at using the phone too!
Be Specifically Careful to Lithium Battery
It is evident that you want to avoid places that fix phones. And you need to be particularly careful if it is a lithium battery in your phone. Please don't let it be below 20% ever.
Lithium-ion batteries get endangered when it is below the 20% mark. One more thing you should note is that these batteries perform best in the middle. Hence it will be wise to keep a balance. That means you should neither get too low, nor too high.
Turn off WiFi and Bluetooth
Often we make this mistake. Using only one charger will not suffice to maximize phone battery life. If you start charging while the WiFi or Bluetooth is turned on, you actually cause damage to the battery. You see, when any of them is On, it keeps scanning for networks or devices to connect which is a crucial phone activity. And any use of the phone while charging is a sheer mistake.
Utilize Smart Battery Modes
All the present-day Android and iOS devices feature a Smart Battery Saver or Low Power Mode. Such a feature automatically turn off some functions that ditch battery life such as –
CPU usage
Notifications
Mail fetching
Screen brightness
You merely need to enable these power-saving modes. When your new phone battery is low, they automatically take care of the device. Your phone will still keep working at a lower level. This sort of mode is a fantastic solution to lessen the stress of a battery while charging.
Now let us secure a sound understanding of some related things. These will help extend your new phone's battery life.
Choose the Apt Charging Time
When your phone battery is between 30% and 90%, it helps best to charge. This is the golden rule. Unplugging before it reaches 100% and topping up if it is below 50% are also wise.
And do you want to keep a close eye on recharging? Dear, then morning is the best time. No matter whether you are at the breakfast table or office desk, choose a situation when you can keep an eye on the battery percentage while recharging. That's it.
And hey, if you are an iOS user, prioritize using the Shortcuts app. It helps you get a notification when the battery level reaches a certain percentage. Where? You will find it under the "Automation" tab and then under the "Battery Level" tab, cool enough?
Consider the Dark Mode
Do you know a PhoneBuff study claimed that an iPhone's battery life can be enhanced by 30% through using the dark aesthetic? You had better count the Google study in this respect as well. It says their Google Pixel drew 63% less battery power in Night Mode! Else, AppleInsider's finding is- you can save around 60% in Dark Mode.
So it would help if you grow up this habit from the very beginning. Let's say you have bought an updated Vivo or iPhone XS. Then better get habituated to using Dark Mode. It will be saving the battery during the whole lifespan!
You can enjoy dark mode on other new mobile batteries provided that you have an OLED screen. Why? The reason is, here each black pixel is illuminated individually! On such a screen, black pixels draw zero power. However, LED and LCD screens is sheerly opposite to OLED screen. In them, it doesn't matter whether you use a black or white screen.
Be Smart with the Tracking Apps
Let us assume that you have got an iPhone along with an iPhone charger. Then you should know about some apps that track your phone location. And it aims to secure maximum accuracy through scanning with a combination of Bluetooth, WiFi, GPS, and cell tower locations. Now it will be wise to prevent any wastage of battery. How?
For this, you have to permit these apps to access your location services only when you are using them!
Keep Brightness Down without Need
The less you use, the more you benefit. Screen brightness is essential, no doubt. But if you continuously use it, even without a concrete need, you will merely keep draining your phone battery! So better do the opposite.
Manage Your Special Assistants
No doubt, some features are helpful such as Google Assistant, Siri, etc. However, it is also a fact that they consume a significant amount of charge. Particularly, if you command them by voice incessantly, it will be a reason for battery drain. Therefore, it would help best if you hardly use them and use them only in need. Even if you don't want to disable them entirely, disable their "Hey Siri" or "OK Google" functions.
To Wrap Up
The battery is the heart of a phone. Particularly, if it is a smartphone, the necessity is even more. Now whatever it is, you are all set to deal with it. These new mobile battery charging tips will be enough for you. Now it is time to enjoy an enhanced battery life. Have a good day!