If you check remote control, children's toys, clock, or wireless devices like mouse, keyboard, trimmer, etc., you will find AAA Battery as a power supplier. But, do you know, what is the AAA battery? How does it work?
Today, we cover all about the Triple-A Battery you need to know right now.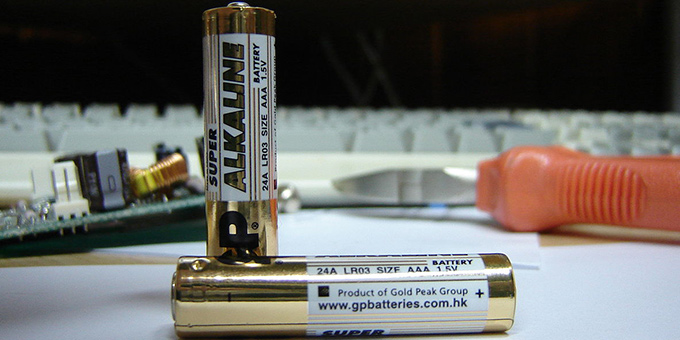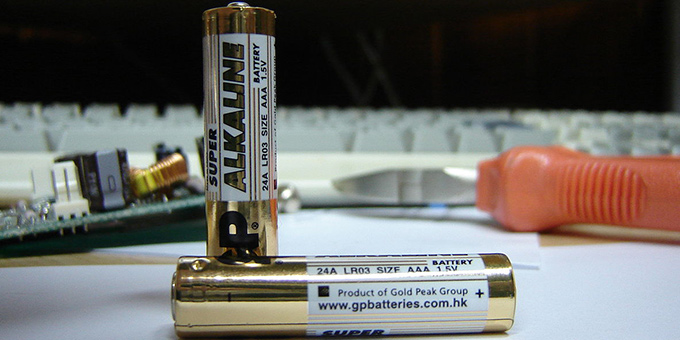 What is AAA Battery?
This is the most common cylindrically shaped battery we are using in our day-to-day life. It is the smallest size battery among other cylindrical battery having an ideal diameter of 10.5 mm and length of 44.5 mm. 
The battery has variations in chemical formation, naming alternatively, typical capacity, voltage, etc. It is compatible with different types of electronic and electric devices.  
Types Of AAA Battery
Triple-A battery has primarily two types. 
Non-rechargeable: commonly known as a Primary or Disposable AAA battery  
Rechargeable: the common name is Secondary AAA battery.
Both types have a couple of sub-categories. Let's explore. 
1. Primary/Disposable AAA Battery (Non-Rechargeable)
A non-rechargeable battery has limited life longevity. You will get it at a low-priced compared with a rechargeable one. The battery is perfectly compatible with portable devices, so you can use it outdoors or indoors wherever you want.
The Chemical formulation of alkaline, lithium, carbon-zinc, and NiOOH represents the category. Remember that every primary AAA battery is disposable. 
Alkaline AAA Battery
This is the most common and widely available Primary Battery. People mostly use it in low-drain devices like remote control devices, clocks, LED headlamps, or even incandescent bulbs. The approximate estimation of the battery shelf life is up to 10 years.
The battery contains the chemistry alkaline formulated from the reaction of manganese dioxide and zinc metal. LR03 is the alternate naming code of it. 
The battery has a capacity of 850 to 1200 mAh with 1.5V power. And it is disposable and non-rechargeable. 
Lithium Iron Disulfide (Li-FeS 2 ) AAA Battery
This triple-a battery is another popular and widely available battery. It is the best option for high-drain devices like GPS trackers, digital cameras, headlamps, specialized toys, etc. that has a comparatively long shelf life of up to 15 years.
The battery contains the chemistry lithium iron disulfide where the chemical symbol is Li-FeS2. Alternatively, it is called FR03 or 24LF. 
The battery has the topmost capacity of 1100 to 1300 mAh with 1.5V power in general and excludes to 1.8v maximum. It is also a primary-grade battery, which means it is disposable and non-rechargeable.
Carbon Zinc AAA Battery
Though the battery has been used rarely in the recent past, popularity is increasing day by day. You may not find the battery in your nearest shop. 
The battery contains the chemistry formulation of zinc-carbon. The common name of this triple-A battery is R03 or 24D. Comparatively, it has a low capacity of 500 to 600 mAh with usual power of 1.5V. Carbon Zinc is another disposable and non-rechargeable battery. 
Nickel Oxy-Hydroxide (NiOOH) AAA Battery
It is another rarely used battery. This Primary Battery contains the chemistry formation of Nickel Oxy-Hydroxide.
Commonly the battery is known as ZR03. It has 1000 to 1200 mAh capacity with the 1.5 V power can be excluded maximum of 1.7V. This NiOOH Battery is completely non-rechargeable and disposable indeed.  
2. Secondary AAA Batteries (Rechargeable)
A rechargeable battery does not have any period limitation. You can recharge it more and more. Though the price of the battery is a little bit high but has a long-term user value compared with the non-rechargeable one. 
The categorize of a Secondary AAA battery has formed according to the chemical formulation of alkaline, lithium-ion, Nickel Metal Hydride (NiMH), Nickel Cadmium (NiCad), Nickel Zinc. Remember, all of these are rechargeable.
Lithium-Ion AAA Battery
It offers the lowest discharge rate among other types of rechargeable batteries, but you have to spend more money to consume it. The battery is not widely available also.
This battery contains the chemical formulation of lithium-ion. Officially 10440 is an alternative name for it that has a low capacity compared with any Primary triple-A Battery. It is around 350mAh to 600mAh with a max power of 3.6V to 3.7V. 
Nickel Metal Hydride (NiMH) AAA Battery
It is another topmost rechargeable battery. People commonly use it in high-drain devices like flash units, digital cameras, GPS-based devices, etc. But it is not better for irregular active devices like smoke detectors or other emergency kits.
NiMH stands for nickel-metal hydride as the chemical formulation. It is known as HRO3 or 24H and has a capacity of around 600 to 1300 with 1.2 V power. 
Rechargeable Alkaline AAA Battery (RAM or RAMS)
We have already known that Alkaline AAA Battery is non-rechargeable. But, in some cases, it can be rechargeable. If so, RAM or RAMS stands for Rechargeable Alkaline Manganese. But other specifications are almost the same as the Primary. 
Nickel Cadmium (NiCad) Battery
NiCad or NiCd stands for the Nickel Cadmium that is the chemistry of this battery. KR03 or 24k is the common name of it. 
NiCd Battery has the lowest capacity of 300 to 500 mAh. It serves low power of 1.2 V compared with other Secondary batteries.
Nickel Zinc (NiZn) AAA Battery
It is the last option of Secondary triple-A Battery that contains the chemistry Nickel Zinc where NiZn stands as a chemical symbol. The battery is rechargeable. It has a capacity of around 500mAh to 700mAh with a power of 1.6 to 1.65V.
Frequently Ask Question (FAQ)
Is an AAA battery waterproof?
Only, lithium-ion battery is waterproof, but almost all the batteries are recyclable.
Can I throw an AAA battery in the trash?
Yes, you can throw it in the trash except in California state. Here is a reminder for you that, the battery is explodable.
Can I use AAA instead of AA?
AAA batteries are tiny than AA. So, when you want to use AAA instead of AA, space will be an issue. You can use it with object support temporarily but not permanently.
Final Words
In addition, I would advise you not to try to recharge the primary triple-A battery, and keep the primary and secondary batteries away from the child.