In today's world, having slow internet is a big headache. You won't be able to do a meeting properly, won't be able to stream your favorite show or series and ping will be high if you are an avid gamer.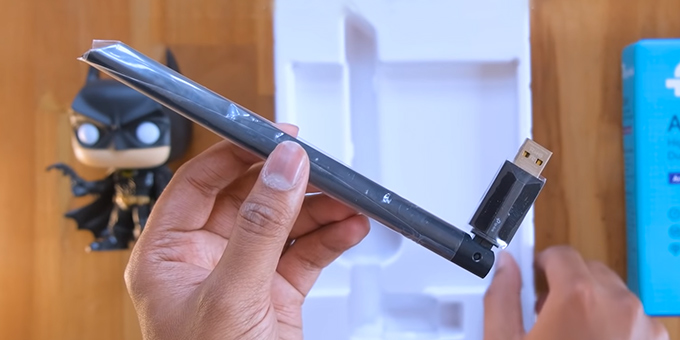 The best solution to this slow speed although you have a good router is having the best 5ghz wifi adapter. It will not only improve your internet speed but also your life. 
Top 4 Best 5ghz WiFi Adapter in the Market
Here are the top best 5ghz Wi-Fi adapters in the market right now. All of them serve the same purpose but in a different configuration. Choose the one that is suitable for your device.
1. TP-Link AC600 USB WiFi Adapter for PC (Archer T2U Plus)- Wireless Network Adapter
Looking for something small and handy at the same time? TP-Link AC600 USB Wi-Fi Adapter is the one to go for. If you have a central Wi-Fi device but which cannot reach the far corner of the house, this device will work just fine to extend your wireless network.
It's a plug-and-play kind of device, just plug it into the USB port of your PC or laptop, and it starts working. The 5GHZ band works after you install the driver from the provided CD or you can download it from the TP-Link site.
You get to have a dual-band Wi-Fi adapter. You can switch between 2.4 GHZ or 5 GHZ which is totally your preference. But the higher the setting, the more speed you get.
The AC600 gives you the opportunity to get Wi-Fi speed up to 200Mbps for 2.4 GHZ and 433 Mbps for 5 GHz. Which is very convenient for the price of the device. Stream, play games, or surf the web without any buffering.
It comes with a high gain antenna that gives you enhanced reception and transmission o Wi-Fi signals. You can turn it into the way you get better reception.
This device is compatible with a lot of windows and mac versions. For windows, it works with XP/7/8/8.1 and 10. For MAC OS, it is compatible with 10.9-10.14. Sadly, it doesn't work with Linux OS.
Pros:
Works great for a small place.
Good range does what it is intended for.
Compatibility is very high.
Cons:
Not compatible with Linux OS.
Amazon won't provide a warranty. So make sure to contact the TP-Link personally.
2. Cudy WU600 AC 600Mbps USB Wi-Fi Adapter for PC
If you don't like the antenna sticking out of your PC or Laptop, then this device should be your go-to. The Cudy WU600 AC 600Mbps USB Wi-Fi Adapter is a great Wi-Fi adapter dongle to extend your Wi-Fi range.
This device also comes with a dual-band connection. So you get to choose from a 2.4GHZ or 5GHZ connection. It is simple as that.
In a 2.4 GHz connection, you will get a speed of 150Mbps and with 5 GHz you will get up to 433Mbps. Which is really good if you have a stable connection. Gaming, streaming, surfing is bliss with this device. And it doesn't block any of your ways or stick out of your device too much. 
The adapter auto-installs its driver. It has the drivers set inside. If that doesn't work, you can also download it online.
It is compatible with a wide range of operating systems. For windows, it works with XP/7/8/8.1/ and 10. Sadly it doesn't support Linux or Mac devices. 
For the price you are paying, it is a steal.
Pros:
A good device with a solid connection extending.
Works efficiently in dual modes.
Stable and reliable.
Cons:
Doesn't support Mac and Linux.
3. TP-Link AC1200 PCIe Wi-Fi Card for PC 
Bigger and powerful. The TP-Link AC1200 PCIe Wi-Fi Card is one hell of a Wi-Fi adapter. It not only has Wi-Fi but also Bluetooth to make your connection more easy and speedy.
It is not a USB device, hence this makes it even more powerful. You can connect it with your PC or laptop device PCIe port. And get speeds up to 867Mbps. No kidding!
The device is a dual-band supported Wi-Fi adapter. So you get to use 2.4Ghz and 5Ghz connections. You can select any one of them and speed up your device.
For a 2.4Ghz connection, the speed goes up to 300Mbps and for a 5Ghz connection, it goes up to 867Mbps. Now that is fast.
In addition to the PCIe connector, you can also connect any device with it using Bluetooth 4.0. This gives the device more than twice the speed of transfer rate. You are getting two connections in one package.
The range is broad as there are two external high gain antennas at the end of the adapter. This ensures faster speed and reliable connection every time.
In terms of connection, just install it in the PCI-E slot, and you are done. The device will be recognized automatically. 
The adapter works with any Windows 7/8/8.1/10 and Linux devices.
Pros:
Good adapter.
Reliable, fast, and constant connection interface.
Good range.
Cons:
Doesn't support Mac OS.
Isn't easy to plug and play.
4. USB WiFi Adapter, AC600 Mbps Dual Band 2.4/5Ghz Wireless USB Mini Wi-Fi Network Adapter
Another tiny device is the USB Wi-Fi Adapter, AC600 Mbps Dual Band 2.4/5Ghz Wireless USB Mini Wi-Fi Network Adapter from DWS. Although small, this device can do wonders and will keep on serving your need.
Just a plug-and-play device with no driver, this USB Wi-Fi adapter is capable of a dual-band interface. You get to use both the 2.4Ghz and 5Ghz to your need.
With the 2.4Ghz it gets speeds up to 150Mbps and on 5Ghz it gets speeds up to 433Mbps. It is that standard speed that doesn't disappoint. You get to stream, play games online and surf all you need without any interference or drop in the speed. 
The adapter supports not only Windows operating system but also Mac OS and Linux. In terms of version, it is supportive to Windows 10/8/7/Vista/XP/2000, for Mac OS 10.4-10.12.6, and any version of Linux.
The USB adapter may be little, but it comes with a 30-day money-back guarantee within 24 hours. That's something you know people with high confidence in their product do.
Pros:
Small, plug and play with no driver option.
Works seamlessly with any device.
Inexpensive but excellent service.
Cons:
Sometimes fails with some Linux OS.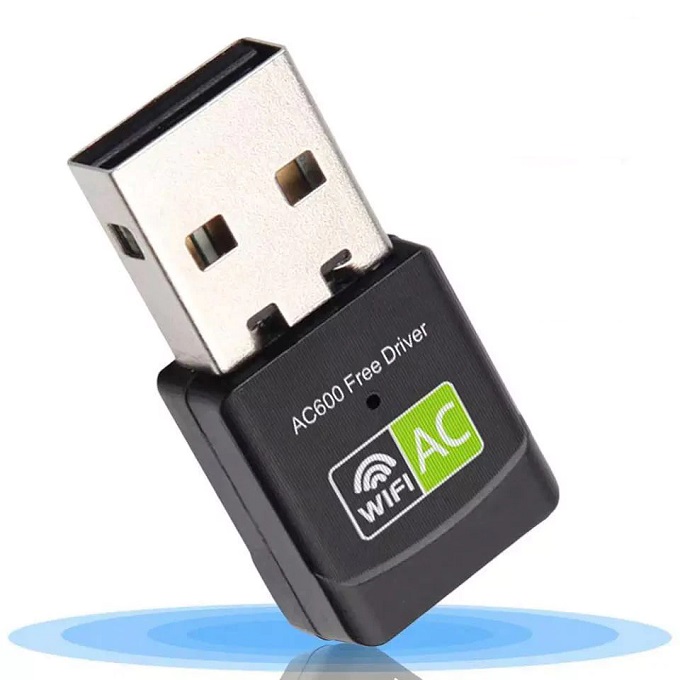 Frequently Asked Questions
Is the internet speed affected if I use a 5ghz WiFi adapter?
Your internet speed depends on the router and your WiFi adapter's distance. The further you go, the more speed seemingly drops. The closer you get, the better it gets.
What is the range of a normal 5Ghz WiFi adapter?
The normal 5Ghz WiFi adapter range is up to 25-75 ft. 
Can I hotspot my 5Ghz WiFi Adapter?
Yes. You can hotspot your 5Ghz WiFi adapter. But the device you will connect from the hotspot should also support 5Ghz. Otherwise, it won't work.
How long does a WiFi adapter last?
A WiFi adapter has a connect/disconnect cycle of 1500. So somewhere between that is the life of a WiFi adapter's life. The less it gets connected and disconnected often, the more it will function.
Conclusion
A WiFi adapter can make your life easier in today's world. If you have a central router and a big house, having a WiFi adapter is a must. Without it, your connection speed will drop.
You will get buffering while playing videos or streaming movies. And the ping rate will rise while playing games online. A little WiFi adapter solves everything. So choosing the best one from the list would be a great solution and upgrade for your tech-savvy life.