Do you know, the differences between CR2025 and CR2032 batteries are hidden in the name. Before diving into the CR2025 VS CR2032 battery comparison, let me decode their name first for you.
From the name, the letter 'C' comes for chemistry. The letter 'R' comes for the round as well as coin indication. These indications come from the International Electrotechnical Commission (IEC).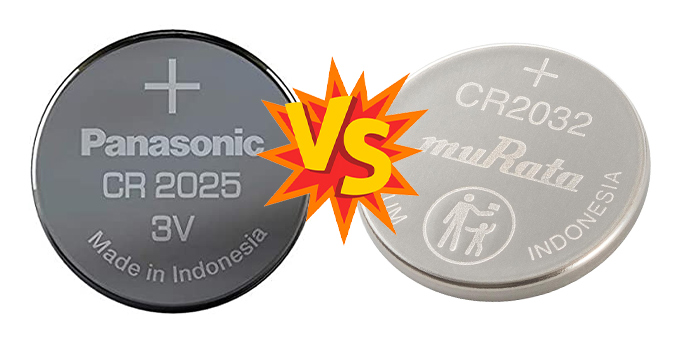 From the numeric number, the first two number of CR2025 or CR2032 indicates the dimension. Here, it is 20 mm. And the last two numbers stand for the height or thickness. Here, the thickness of the CR2025 battery is 2.5 mm, and the CR2032 battery is 3.2 mm.
The first thing to remember, the CR2025 battery is suitable for a device with less space availability as it is smaller than the CR2032 battery. On the other hand, the CR2032 will give longer life in similar applications than the CR2025 because of the higher capacity (mAh).
What Is CR2025 Battery
CR2025 Battery is a coin cell that contains the chemistry of lithium. It is also known as the button cell. The battery is non-rechargeable and replaceable. 
Equally important, CR2025 has a maximum capacity of up to 170mAh with a high-voltage power of 3V. It can work well in all types of temperatures. 
Another key point, different sports watch brands use the battery. You can also use it in remotes, key fobs, smaller toys, electronic books, calculators, medical devices, and instruments. In recent years, CR2025 has been used massively in television 3D glasses.
What Is CR2032 Battery
CR2032 Battery is the most commonly used lithium coin cell that contains manganese dioxide lithium chemistry. It has up to 225mAh capacity and 3V voltage according to manufacturer specifications.
Especially, the battery can work in high temperatures ranging from 85 to 30 Celcius.
Significantly, authorities use the battery in security system pannels and weapon sighting systems. However, it is one of the best options for running remotes, key fobs, toys, electronic books, calculators, medical devices, and other small electronic devices. 
Similarities Between CR2025 and CR2032 
Both CR2025 and CR2032 batteries are lithium coin or button cells. They have the same 3 Volt capacity. There are also some similarities in terms of technology, compatibility, and shelf-life. 
Technology: The batteries have the same manganese dioxide lithium chemistry and 20mm diameter.
Shelf-life:  The manufacturers build both batteries with the same shelf-life facilities.
Compatibility: You can use CR2025 and CR2032 to run small electronic devices like key rob, tile, wristwatches calculators, computer motherboards, fitness appliances, laser pens, POS systems, security devices, sensors, and so on. These are also compatible with various medical devices such as heart pacemakers, clinical thermometers, tensiometers, glucose monitors, etc.
Differences: CR2025 VS CR2022 Battery
You cannot ignore the thickness and capacity of the CR2025 and CR2032 batteries when differentiating between them. 
Thickness: If we differentiate the two batteries, thickness will need to consider first. CR2025 has 2.5mm thickness, whereas CR2032 has 3.2 mm. It means CR2032 is 0.7mm thicker than CR2025. 
Capacity: Capacity also differs the batteries from each other. CR2025 battery has up to 170 mAh capacity, whereas CR2032 has up to 240 mAh capacity.
Due to capacity, CR2032 has more long-lasting power than CR2025. On the other hand, CR2025 takes less space than CR2032 due to its smaller size.  
Advantages And Disadvantages
CR2025 Battery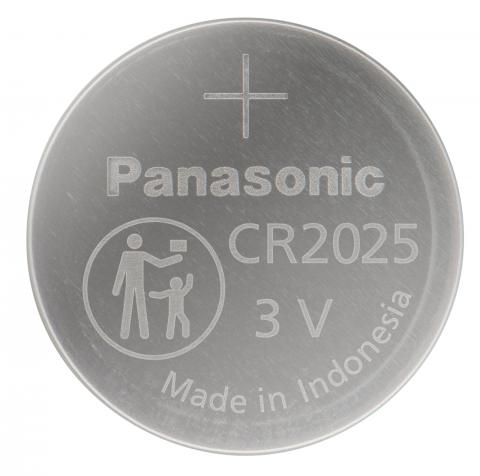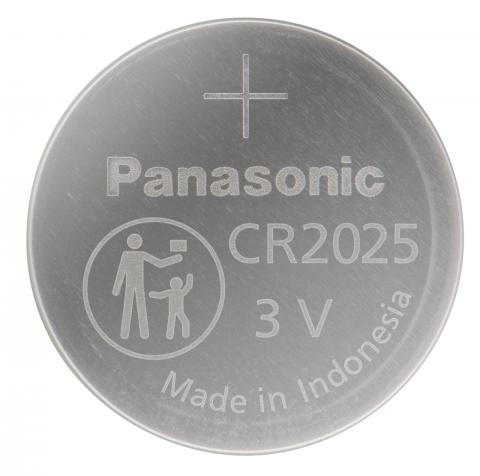 Pros
Best for less space consideration
Much compatible with comparatively light devices like children's toys, calculators, etc.
Cons
CR2032 Battery
Pros
Best for high capacity
Comparatively long-life duration
Cons
Head-to-Head Specs Comparison Between CR2025 and CR2032
| | | |
| --- | --- | --- |
|   | CR2025 Battery | CR2032 Battery |
| Capacity (In General) | Up to 170 mAh | Up to 240 mAh |
| Nominal Voltage | 3.0 Volts | 3.0 Volts |
| Chemistry | Lithium / Manganese Dioxide | Lithium / Manganese Dioxide |
| Classification | Coin | Coin |
| Diameter | 20mm | 20mm |
| Thickness | 2.5mm | 3.2mm |
| Temperature Adaptation | -30°C to 60°C | -30°C to 60°C |
| Self-Discharge | ~1% / year | ~1% / year |
| Weight (In General) | 2.6 g | 3.0 g |
Final Words
If you ask me now, which will be better for you? I would recommend CR2032 for maximum capacity consideration and CR2025 for less space consideration.