Are you an enthusiast for high megapixel imaging? Are you curious to know what is a battery grip? 
Dear, it's fantastic.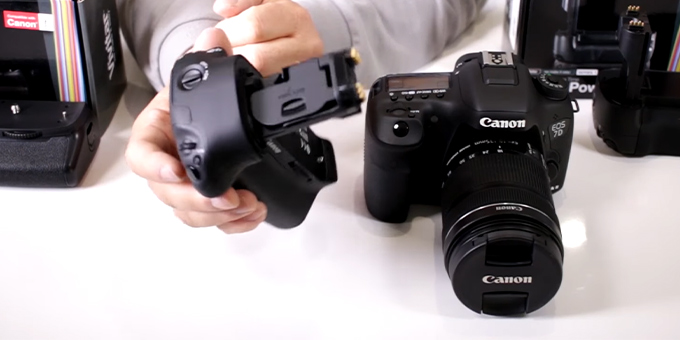 We appreciate your thirst. And you would be glad to know that this post not only tells you what a battery grip is, but also its importance, its maintenance, and so on. 
So no doubt, you have landed on the right web page. We have designed this post in a way so that you won't need to roam anymore. Let us jump into the best part! 
What Is A Battery Grip
It is a crucial accessory for an SLR or DSLR camera. It leverages a camera to enhance its battery life by holding multiple batteries. Along with that, it adds a vertical grip containing an extra shutter release as well as other controls. That extra grip helps shoot portrait photography too! Also, it works for other high-resolution cameras.
In simple words, a battery grip mounts to the bottom of a DSLR camera and holds an extra battery for further usage. It comprises a secondary shutter release and a mode wheel.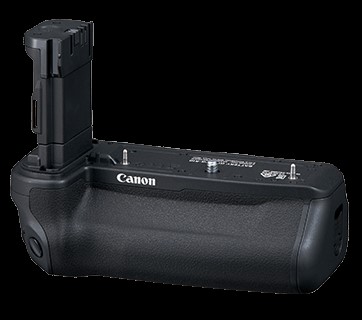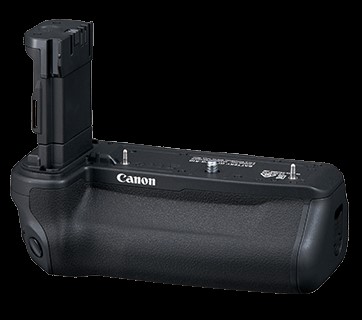 Image: Canon Asia 
Importance of Using a Battery Grip
Whoever experienced a top-notch camera, specifically in portrait orientation, is familiar with handling issues. Moreover, often there is a power shortage as a user needs to shoot a lot. Unless you have a battery grip, you will face these problems incessantly for sure. So to get rid of this problem, it would help if you made your camera comfortable to hold, agree? 
Don't know whether you have had any experience in long zoom lenses or large telephoto. Without a grip, it is so problematic to make your camera stable. Apart from that, you may have several cameras for shooting as a professional photographer. Then you will need such a battery grip that suits almost all of them. 
Overall, the importance of having a stable grip is beyond any question.
How to Use a Battery Grip
Let us give you an example of using a battery grip. Learn about removing rubber flaps, navigating to the set-up menu, and everything. Learn how to use it in detail. Here it is! 
The Exclusiveness of Battery Grips
Increased FPS
A battery grip increases the FPS (frames per second) achieved by a camera. You can consume its increased performance due to the attachment of additional batteries.
Larger Surface Area
A battery grip gives you a larger surface area that creates a sense of confidence. It solidifies the camera by enhancing overall weight. Thus, it lets you handle the camera in any orientation.
Higher Frame Rate
Let your camera taste a higher frame rate with the help of a battery grip. For instance, your Fuji X-H1 camera will double its continuous shooting time from 15 to 30 minutes of video. Apart from covering video 20 to 30 minutes, the X-T3 camera doubles the frames per second (fps) from 30p to 60 by a battery grip! 
In 'burst mode,' this is also normal to have a higher frame rate. In this mode, you will see the legendary Nikon D850 going up 9 fps to 7 fps.
Hence embrace a grip for your camera. The reason is simple yet significant. It permits you to carry on a battery all the time, especially during the time of extreme need. You don't even need to set the new battery on your own. It is automatic! 
Imagine hiking on a mountain or being extremely busy at a wedding ceremony. Meanwhile, the existing battery goes down. Wouldn't it be fantastic if you doubled your battery life in such a situation?
Vertical Grip for Portraits
Fixing vertical orientation for a portrait can be a bit problematic. It becomes tiring to keep the camera in position and operate. But when you embrace vertical grip, you get a comfortable means to hold the camera in portrait orientation. In addition to that, you are getting a dial wheel plus surrounding buttons such as AF-L. 
Strap Mount along with Vertical Grip
When you purchase a battery grip, you also have a strap mount along with it. It increases safety for the grip at the time of any shooting. 
It rarely lets you feel that you have anything extra on your hand. Instead, it feels like a high-tech extension. If you are a full-time professional photographer, you would be glad to know that these straps help reduce arm, wrist, and shoulder pain too! 
Complete Functionality 
You can enjoy longer recording times while capturing longer videos or raw video clips. No worries, even ordinary cameras leverage you to add a battery grip. For example, you can attach an original battery grip like Canon BG-E20 coupled with Canon LP-E6N batteries. 
Best Fit for People with Big Hands
You might be a person with big hands, who knows! We have seen photographers with small cameras and big hands facing problems due to their hand size. 
No worries. When you have a battery grip, you are free of this obstacle. It will keep your hands in the apt position. That means it won't let your hands bump into one another. A battery grip provides you with a comfortable space to hold on to the camera. It makes your shot as smooth as you want! 
Balanced Weight on Tripod
Adding a grip means extra weight to the battery pack. It helps you stabilize the camera on the tripod. 
Extra Shutter Button for Added Shot
You will enjoy the extra shutter button after turning the camera on. The battery grip attached to the camera will automatically take a vertical shot. Also, the shutter button moves from the top of the camera. Then what is the benefit of having a battery grip? 
Well, you will still get a shutter button on the top while turning the camera on its side. Thus, this extra shutter button helps you. 
Side Battery Access
Often we need to shoot for hours, don't we? When you have such a grip, the battery door is easily accessible to you. It also connects you to different ports and other critical parts. Overall, in need, a battery grip allows you to change the battery faster. 
Another good news for you is that you can generally place dual batteries into the grip. It helps you change batteries in a few seconds! And almost all the top-notch grips feature multiple inserts. 
Disadvantages of A Battery Grip
Brand-named battery grips are costly, not affordable for all  
A grip makes your heavy camera heavier
It turns your precise camera into burden-like stuff, reduces its beauty
Battery Grip on Tripod 
You may feel free to use a tripod along with your battery grip. However, the selection of a tripod should be based on the type of lens you are shooting. If your lens contains a collar, it will help best to drop the battery grip altogether.
Remember, while pressing the shutter remotely, you need to settle the camera before every exposure. The rule is the same when you use the timer function. It helps you avoid blur in the picture. 
If you need to shoot in a vertical orientation on a tripod, you had better go for an L-bracket approach. It ensures that components like the card door and mic input are unobstructed. And it would be wise to avoid any inexpensive third-party bracket. Such a bracket doesn't adapt to the camera layout rightly. 
Top Brands for Battery Grips
You might be looking for the best brands for battery grips as well. Assuming that, allow us to suggest the top digital camera battery brands for 2021. No tension, they will be reliable for the upcoming years too! These are as follows: 
Canon BG-R10 (4365C001)
Meike MK-A7R IV PRO Professional Battery Grip
Smatree Portable Osmo Pocket 2 PowerStick
Neewer Vertical Battery Grip for Sony A9 A7III A7RIII Cameras
Vertical Grip for Sony Alpha 7R IV
Meike MK-A6300 PRO Built-in 2.4GHZ Remote Controller Up to 100M to Control Shooting
Neewer Vertical Battery Grip for Sony A9 A7III A7RIII Cameras
Canon Battery Grip BG-E20 for the Canon 5D Mark IV Digital SLR Camera
Sony VGC3EM Vertical Grip for α9
Fujifilm VG-XT4 Vertical Battery Grip
Mcoplus Multi-Battery Power Pack BG-EOS R Battery Grip as BG-E22
Nikon MB-D18 Battery Grip for D850
Powerextra VG-C2EM Vertical Battery Grip Replacement
Newmowa Mini Shooting Grip vlog Camera Grip
SmallRig ZV-E10 Cage with Grip and Built-in Quick Release Plate
Mcoplus Professional Vertical Battery Grip Extension as VG-C3EM Replacement
Neewer Vertical Battery Grip Compatible with Canon EOS RP DSLR Camera
Price
Price varies depending on the kind and quality of the camera. Generally, a battery grip cost ranges from £100 and £300. For example, a canon battery grip costs around $180.00 in the United States of America. 
Remember, all the grips will not be compatible with your camera, no matter how costly they are. Instead, a grip should match your camera's body shape, connectors, and power specifications. It doesn't matter what sort of battery you use. The battery for a canon camera can be NiMh or Li-ion. 
An Exceptional Thing to Consider While Using a Grip
It would help to remain extra-cautious while shooting for street photography in a large crowd. Let not the thieves steal your battery grip along with the camera. The grip combo is a bit eye-catching, and that makes it alluring to the evil mind.
To Wrap Up 
Now you thoroughly know what a battery grip is. As a popular camera accessory, you will find it available near you. But the most vital thing is to discover the right one for purchase. For your convenience, we have discussed all the necessary issues i.e. its specialties, cons, price, reliable brands, etc. Hopefully, this has been beneficial for you.