Nowadays, it is almost impossible to live without digital devices. However, without a stable network connection, you cannot obtain maximum results from these devices. When you use an internet connection at home, you will always want the fastest connection possible. In order to ensure such speeds, you can use a WiFi router connection.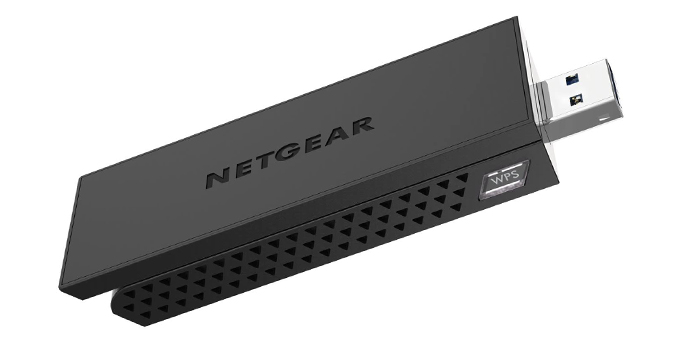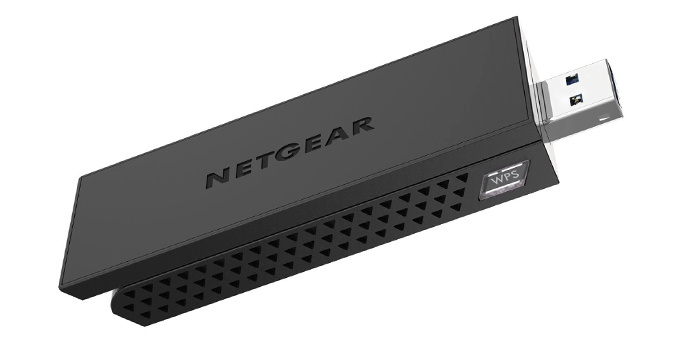 However, the router is not the only thing you need to consider. Do you have the right adapter for your device? It's common for older devices and PCs not to have built-in WiFi. Moreover, you may also require a high-speed connection to do your desired tasks properly. Regardless of your situation, the Netgear AC1200 WiFi adapter can help.
This NETGEAR AC1200 WiFi USB Adapter review will explain everything you need to know about it.
What's Inside The Box?
The Netgear USB Adapter comes with the following:
A Quick Start Guide
The WiFi Adapter
A Resource CD
A Desktop Dock with an integrated extension cable
Overview of The WiFi USB Adapter
The Netgear AC1200 is a dual-band WiFi USB adapter. Using this USB adapter, you can get wireless internet speeds up to 1200mbps.
What's more? The adapter supports both USB 2.0 and USB 3.1 Gen-1. To add more, you can use any WiFi network within 802.11 a/b/g/n. Upon closer inspection, you will notice a WPS button on the adapter, which makes it easy to set up quickly with a WPS router.
Let's talk about the desktop dock now. If you want to avoid using the adapter directly on your PC, you can use the desktop dock to connect the adapter. Just connect the integrated cable of the dock to the PC and place the USB adapter on the dock. However, you can also connect directly.
The Resource CD, which comes with the adapter, is actually an installation CD for Windows drivers and the Netgear Genie app. After installing the CD, your network setup will be completed.
In fact, you can use the Netgear Genie App to control the Netgear routers as well as your connected WiFi network. But, you must install that Genie app to set your Netgear AC1200. So, you will need an external CD/DVD-ROM player so that you can install that dedicated application.
Features of The Netgear AC1200 WiFi USB Adapter
Faster Speed
Speed is one of the most important characteristics of an internet connection. Likewise, Netgear also emphasized this sector more. With this adapter, you can download files at speeds up to 1200 Mbps. Plus, you can easily stream multiple HD videos without experiencing any lags. Additionally, you can access your adapter more quickly thanks to the USB 3.0 connection.
If we talk about network coverage, this USB adapter can cover your home fully because of the next-gen 11ac WiFi connection that comes with dual-band technology.
Large WiFi Coverage
You may simply say that every home is not the same in size or shape and how the adapter can cover different-sized homes. It doesn't really pose a problem for the Netgear adapter.
Based on customer reports, it is clear that the AC1200 adapter properly covered their entire homes. Thus, we can easily conclude that this USB adapter will offer you a very wide range of WiFi coverage at all times in your house. Additionally, the WiFi adapter boosts WiFi connection for multiple devices that can constantly run at once.
Reliable Connectivity
What's the benefit of the antenna that comes with the Netgear? Yes, you can position your antenna according to your needs. In that way, you will get the highest internet speed possible for your device. Because of this additional tool, you can actually control your WiFi performance.
Sometimes you won't want interference in your connections. And, you can do this smoothly using dual-band technology. The dual-band has two individual network setups called 2.4GHz and 5GHz. In the event you are using multiple WiFi devices, this tech will ensure a more stable connection by reducing interference. Since the 2.4GHz and 5GHz setups each connect to their preferred devices individually, this ensures less interference among them. 
Facilitating Usability
If you look at the current technology of WiFi connection, the highest connection speed available broadly is 802.11 a/g/b/n. And, on the positive side, this WiFi USB adapter has compatibility with supporting all AC routers of up to 802.1 1 a/g/b/n.
Another important feature you will get in this adapter is the WPS button. This is an easy push button to activate your WiFi connection. You will just have to push the button, and the Netgear WiFi adapter will automatically connect the devices. Besides, you can use the desktop dock for better placement and easy connection.
Furthermore, the package comes with an installation CD that includes the official Netgear Genie software. You can simply install the software using the CD and control internet connections by it.
Various Applications
You can use the Netgear AC1200 Adapter for various purposes. Usual multitasking like video streaming, having podcasts, surfing, chatting, emailing, etc., is very smooth with this adapter. In addition to these things, you can also play online multiplayer games without experiencing any lags. That happens because the adapter allows HD streaming at the highest quality.
When you will connect your 11ac-supported device to the WiFi connection, you can use it lag-free, both for streaming multiple HD videos simultaneously and for playing multiplayer online games with your friends. Indeed, Netgear WiFi provides an ultra-fast and reliable connection that can be used for various wireless applications.
Pros
Provides wireless coverage for the entire area of your home
The high-gain antenna increases the range
Faster access for USB 3.0 connection
The dual-band tech provides a speed of up to 1200 Mbps
Less interference when using multiple devices at once
It comes with the speed of multiple video streaming or gaming
Cons
Using a USB 2.0 port sometimes causes the lower speed
Final Speech
Although the Netgear AC1200 WiFi USB adapter is an expensive product, it is worth the investment. Usually, you will see an average of 30mbps to 100mbps in nearby homes. Low-cost adapters are also capable of reaching such speeds.
Therefore, purchase the AC1200 if you require more speed. A dual-band router will give you the best results, however. In the end, Netgear's WiFi adapter with 5GHz speed will blow your socks off.