Tenergy makes different kinds of batteries. Specially made for small devices, their battery range from AA, AAA, and Type D to 9V and CR123. 
In addition to batteries, they also make great battery chargers. So you can get a one-stop solution for your gadgets and devices.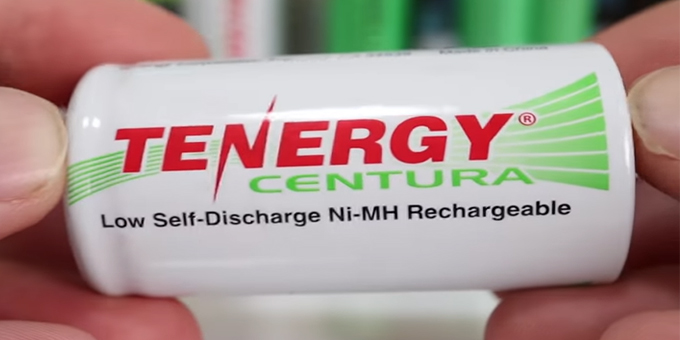 If you are looking for an alternative for your everyday device batteries, check out this Tenergy Battery Review to know about the brand, its products, and its performance. 
Everything you need to know about Tenergy batteries is in this article.
4 Best Tenergy Battery Review
Here are some of the best Tenergy batteries in the market at the moment. 
1. Tenergy Premium PRO Rechargeable AA Batteries, High Capacity 2800mAh NiMH AA Battery
Starting with the best rechargeable batteries from Tenergy. These Tenergy Premium PRO Rechargeable AA Batteries pack a huge power inside. And they give what they say. You will find the capacity is 5% less in some batteries and others are full.
The Tenergy Premium PRO rechargeable AA batteries have a capacity of 2800mAh. This gives you enough power for long-term use. So if you are using it for any photography accessory, gaming device, household accessories, you won't have to worry for quite some time. 
Rechargeable batteries normally don't last as long as alkaline batteries, but these Tenergy Premium PRO rechargeable batteries are different. With its NiMH chemistry, it can hold charges for a long period. Temperature and other conditions don't bother the charge they give. 
The lifecycle of these batteries is over 1200 times. Which is a great value for a rechargeable battery. Other household batteries don't last because of their low lifecycle and fast discharging rate. As Tenergy batteries discharge slowly, this makes them go for longer. Requiring less charge and long-term use makes them last longer.
 One thing to keep in mind while buying them, the batteries are a little bit bigger in diameter than other AA batteries. Check if your device can give room to these batteries. 
Pros:
Long-lasting rechargeable batteries.
1200+ times rechargeable
A huge capacity for longer use time.
Cons:
A little bit bigger than normal AA batteries.
2. Tenergy Premium Rechargeable AA Batteries, High Capacity 2500mAh NiMH AA Battery
Tenergy Premium Rechargeable batteries are also great! The Tenergy Premium Rechargeable AA comes with a good power backup that will help you go over the year.
The Premium Rechargeable AA batteries from Tenergy come with a capacity of 2500mAh. They are NiMH like the Pro versions. And they live up to their name.
These batteries are so good that you can go on for hours with camera equipment, camping gear, or even gaming devices. For household devices like alarms and cameras, they are a perfect fit. Put them in and forget about them for a few months. 
As they pack a good power and have a slow discharge rate, this makes them go for a long time. They are 1000 times rechargeable. Although they claim it is 1200 times. But that's not bad at all.
The batteries can take on any alkaline batteries any day of the week in power and lasting.
Pros:
Great capacity and longevity.
Slow discharge rate and huge recharge cycle.
Cons:
Big in diameter for some devices.
3. Tenergy Centura AA Rechargeable Batteries and Portable TN474U Battery Charger
Aside from batteries, Tenergy also makes different battery chargers too. The Tenergy Centura AA rechargeable battery comes with a portable battery charger which is convenient if you are looking for something small and handy.
The combo is great for travelers and adventurers who like to keep it light. The batteries are 2000mAh per unit. Which is enough for any electronic accessories you can carry. You can use them on any device that requires a AA battery.
The fun part is you are getting a charger that will charge the batteries. The charger gives an output of 450mA per socket. Which is neat for a small charger. You also get an LED indicator that shows how much the battery has charged.
The batteries come with a 1000 time rechargeability. Which is good for this price range. 
You get a 1-year warranty for the charger and 12 months for the batteries.
Pros:
Good charger for minimal setup.
Powerful batteries that last.
Cons:
The charger is a little slow.
4. Tenergy 1.5V AA Alkaline Battery, High-Performance AA Non-Rechargeable Batteries
Apart from rechargeable batteries, Tenergy also makes some heavy-duty alkaline batteries. They are one of the best in the market in terms of power and quality.
The Tenergy 1.5V AA Alkaline Batteries come in affordable packages you will find in stores and online shops. They perform great under any given weather condition.
They can be used in any kind of equipment that requires a AA battery. No fitting issue with this battery though. You can use them in toothbrushes, flashlights, camera equipment, security cams, and so on.
Without use, mostly Tenergy Alkaline batteries have a 10-year shelf life. Which is impressive and useful. Because you can buy them in bulk and store them for future use.
As Alkaline batteries don't drain without use, you can definitely have them in your storage for emergency use. 
Pros:
Great performing batteries.
Cheaper in bulk.
Long shelf life.
Cons:
Drains a little bit faster than rechargeable batteries.
Frequently Asked Questions
How long does it take the Tenergy Rechargeable battery to charge?
With a charging power of 400mA, your battery will be charged within 2-3 hours.
How long will Tenergy Rechargeable batteries hold their charge unused?
If stored properly, Tenergy Rechargeable batteries will hold their charge at 70% up to 30 days or more.
Is it okay to leave NiMH rechargeable batteries on charge overnight?
As NiMH batteries are okay with leaving them overnight on charge, the battery should take them off the charger once they are fully charged. But if you leave them on charge for 15-16 hours in case you forgot, there will be no problem.
Conclusion
Tenergy batteries are a great power source for any solution. Their rechargeable and alkaline batteries are inexpensive, powerful, and long-lasting. Which makes it great for anyone who uses batteries frequently. If you have a lot of devices that need batteries like AA or AAA, Tenergy batteries will be a fine alternative for you. Especially the rechargeable ones. It will not only cut down your cost on batteries but also prolong your device's life and performance.