Ever driven a Toyota vehicle? Or owned one? 
It is evident that at least you have been associated with any of the vehicles made by them. And they are everywhere. It is not only for their looks but also for reliability and affordability. 
Think of the possibilities if Toyota batteries were in your car. Yes, sir, Toyota manufactures Truestart batteries that also go in their vehicles. They are known for their rugged nature and outstanding performance.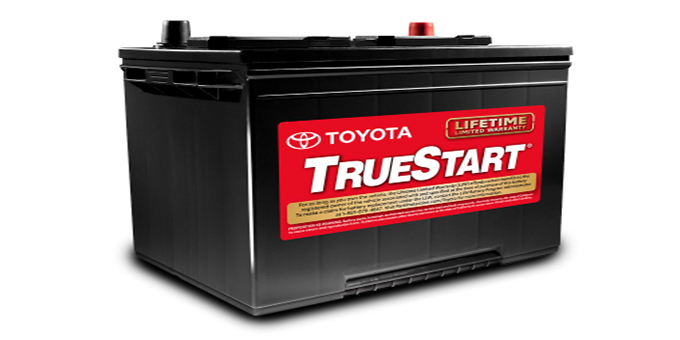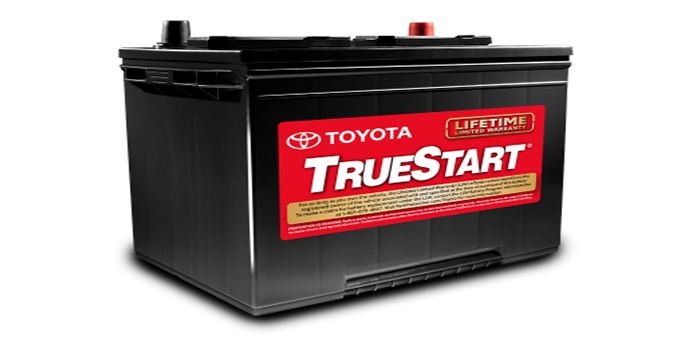 So why should you get a Truestart battery? All your answers can be found in this Truestart Battery Review.
How Toyota Makes Revolutionary Batteries | Truestart Battery Review
Here you will find how the batteries are, how they are different from other batteries, the cranking, and cold-cranking amps, and if you should get it or not. So sit back, get a snack and relax your mind for some information about Truestart batteries.
How Are They?
Very few people know about Truestart batteries. Only people who have used a Toyota vehicle are familiar with a Truestart battery. But how are they actually?
Toyota is known for its reliable and long-lasting vehicles. It turns out, they make their own battery for quite some time. And use them in their own vehicles. 
Vehicles that come equipped with a Truestart battery, go a long way after they need a change. And all the time they are in them, they perform outstandingly. Aside from a few faulty ones, Truestart batteries hold the same reliable and rugged nature as most Toyota vehicles. 
What Makes Truestart Batteries Different?
There are a few things that are different in Truestart batteries. Firstly, they are made by Toyota. And Toyota means efficient, reliable, and long-lasting.
That is why they use Matrix Radial Grids in their batteries. It is assumed that they distribute the right amount of chemical circulation to produce the high amount of power that vehicles need.
Also, they have their own patented lead alloy feature. This not only gives out an outstanding performance but also works against corrosion and extends the battery life.
Other features include pasting on the negative plate to reduce the damage of the battery under extreme heat.
All of these features set Toyota's Truestart battery from others.
Cranking Amps, Cold Cranking Amps, and Reserve Capacity
If you used a Toyota vehicle, you have come across a Truestart battery one way or another. And the best feature of the battery is its own Cranking and Cold Cranking Amps.
Although they are not mentioned in numbers, they are very high regarding performance. No weather, be it hot or cold can stop a Truestart battery from starting the engine. They are very much rugged and well-built to deal with any kind of situation.
In terms of Reserve Capacity, you have to always rely on Truestart. If not so, then why are the rugged vehicle that climbs the mountain in camping gigs Toyota with a Truestart battery? 
They will give you enough power depending on your car's model and requirements that will last you more than you have anticipated. Otherwise, they would've been out of the market a long time ago.
Warranty and Others
This is like having a list for your battery and a reminder set to a time machine. Why?
Because Truestart batteries come with an 84-month warranty! That's a lot for a battery.
And not only that, but they also give you a 24-month free replacement. No question asked!
Now that's the way to go with batteries. Some batteries out there don't even last for 84 months.
Should You Get It?
If you like reliable power, balanced cranking amps, reserve capacity, and also that on a budget, then you should get yourself a Truestart battery. 
Even if you have any problem with your battery, you get to get a free replacement. So no worries anywhere.
Frequently Asked Questions
How long does a Truestart battery last?
A Truestart battery lasts for about 4-5 months. Depending on the care and maintenance, they last even longer.
What kind of battery is a Truestart battery?
Truestart batteries are Absorbent Glass Mat (AGM) batteries.
What else do I get with the Truestart battery warranty?
If you have a Truestart battery and need a replacement, you get your vehicle free towed and the labor cost is included in the whole price.
Conclusion
Truestart batteries are known to Toyota owners and they tend to stick to them. It is because of their reliability and efficiency. As they have over 1200 outlets all over the country, you can get service from any of them. A cost-effective and powerful solution to your car's power source can be a Truestart battery. But make sure to check if the battery fits in your car before ordering or buying.