When it's time to replace the battery in your car, bike, or boat, it may seem a simple thing to do. And in fact, it is, but the problem arises since most automotive batteries seem to have similar sizes and shapes. Sometimes, however, you might be confused about the "battery group size" that you need for your vehicle.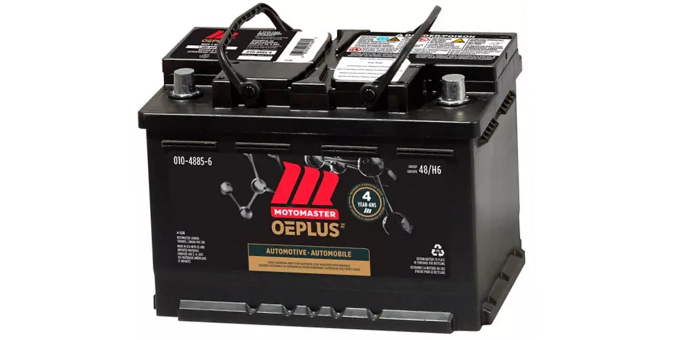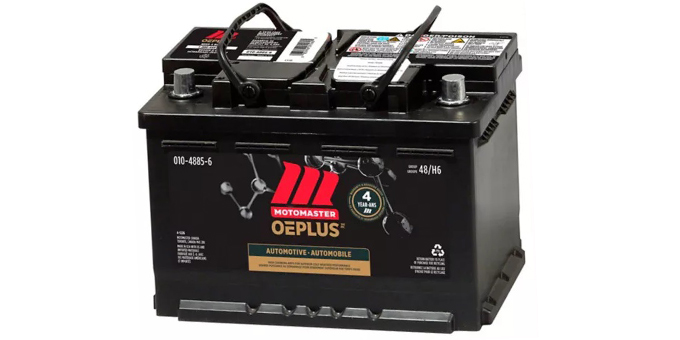 Firstly, what does battery group size mean? And secondly, how do you find that specific category? This article will discuss all of these points and provide you with solid knowledge about the battery group sizes for your vehicles.
What is Battery Group Size
There are many types of batteries to choose from, depending on the model and type of your vehicle. Therefore, if you want to replace your battery, you need to find the correct size. Whenever you go to purchase a battery, you will find some letters and numbers in addition to the battery's name. They refer to the group size of battery specified by BCI. That's why in other words, you could call it BCI group size.
BCI is the short form of Battery Council International. The council works as a trade association and it handles retailer organizations, distributors, recyclers, manufacturers, etc. As far as we know, the council always works with the supply of after-market batteries that are original.
Moreover, this trade association sets the standards for specific batteries. This association identifies the testing procedures, weights, dimensions of the batteries and makes different standards for different battery types based on their weights, dimensions, and usage.
After all these processes, you are getting a specific battery group size for your battery. This battery group size is supported only in the same vehicles, like yours and the vehicles of other companies with the same battery group size. As a result of this unique identification of different batteries, it is almost impossible to use the wrong battery on a vehicle if you can identify the battery group size.
How Will You Read Battery Group Size?
When selecting a battery, sometimes you will hear terms like "type 28 marine" or "group 51R" battery. These numbers are given as identification of the physical size of the battery case. Currently, you will find almost 80 different categories for battery group sizes made by BCI. The group name will give you information about the intended vehicle and the usage of the battery. 
Aside from that, by looking at the battery group size, you can easily determine the positive terminal, the terminal positions, the type of assembly, the height, width, and length of the battery.
As an example, you have noticed 94R in the battery name as group size. This is the BCI group number for this battery. After identifying this group size, you can easily tell that this battery group has a dimension of 12.4 x 6.9 x 7.5 inches, and the posts of the battery are situated on the top. Moreover, you will know that the terminal post is actually the right post.
If we give another example, such as 4D group size. This battery group is made for commercial vehicles and whenever you see a 4D battery, you can know that it is a commercial vehicle battery. Besides, the dimension here is 20.75 x 8.75 x 9.8 inches. 
Furthermore, you know that the right side post is the positive post, and the posts are located at the top. According to different battery group sizes, group size 100 and 101 have the positive terminal post on the left, and their posts are situated on the left side of the battery. In addition to that, they also have different dimensions.
There are lots of groups like these. When you will look for a battery next time, always look for the battery size which is mentioned in the battery. And, look for the battery group size near the battery name and you will get an idea about your battery. 
Take a look at other examples such as group U1, which is designed for utility vehicles, group GC8, which is designed for golf carts, group 1, which is designed for passenger vehicles, etc. Therefore, you see that there are many battery groups with different sizes and shapes, designed for various vehicles and automobiles.
Why Do You Need A Specific Group Size
You want the right battery for your car, don't you? Whatever type of vehicle you have, whether it's a boat, semi-truck, SUV, pickup, car, motorcycle, or any other vehicle that has a battery inside, you will need the right battery. Whether you know what its effects are or not, you won't like choosing the wrong battery. Nevertheless, there are a number of technical reasons why you should not choose a different battery group size.
First, you may know that each vehicle has a different battery tray size and only a specific sized battery will fit on this tray. So, you need the same battery group size to get a snug fit on the battery tray. Otherwise, the battery will break the tray if you try to fit a bigger group size. And, inputting a lower size can damage both the battery and vehicle as it will move around the tray.
Second, the battery posts are located in different positions in different batteries. If you take a battery from the wrong group, you may not be able to hook up the cables with the battery.
Thirdly, you will need specific amps to start your vehicle. If you buy a battery from a different group size, you may not get enough amps needed for your vehicle from the battery. 
Besides, an undersized battery cannot be used to maintain the high power which is needed to run modern technologies. In cold weather, the engine requires considerably more power to start. Only a particular battery group can provide this, so an incorrect one won't work. Therefore, you must choose a compatible battery group size for your vehicle.
How To Choose The Right Battery Group Size
When choosing a battery, it is important to choose those that are recommended by the manufacturer. This is due to the fact your vehicle model and build are specific to the battery size recommended by the manufacturer.
When you buy a new vehicle, you will get an owner's manual with it. You can look at this manual to get the information about recommended battery group size and other specifications. In case you don't have an owner's manual, you can search it online. Generally, the manufacturer's website provides such information. Similarly, you can call local automotive parts stores to find out what size battery group is right for your car.
Lastly, you can match the battery group size with the vehicle, so any battery of the same group size will work. If you experience any battery size problems, you may contact the manufacturer for assistance.
What If You Can't Find The Right Battery Group Size
Sometimes, you may not be able to find the right battery or the batteries can be out of stock. At this point, a solution exists for those who can't find a battery with the same battery group size as their vehicle.
In such a case, you need to exchange your battery tray with a universal battery holder and tie-downs. Anyway, they are easily replaceable and comparatively inexpensive options. You need to replace the existing battery tray with the universal battery holder and buy a similar battery to your battery group size. Then, most probably you will be able to carry on using your vehicle.
However, you need to consider some important factors when buying a similar type of battery for the universal tray. Check if the battery has similar specs to your original battery, such as cold-cranking amps, enough starting amps, compatible power management, etc. Alternatively, you can choose a similar battery and buy a battery holder that corresponds to the purchased battery. It is safe to use either method in an emergency.
Conclusion
Finally, as you can see, the batteries come in various shapes and sizes, but battery group size refers to a specific battery type. BCI sets these types based on the dimensions, sizes, and functionalities of the batteries. As a result, different battery group sizes have different standards and suit different vehicles. Therefore, it is imperative to choose the right battery for your vehicle by judging the battery group size.