The first zap of power to start the electrical components of a vehicle comes from the battery. This makes the battery one of the most vital parts of a car, therefore, keeping it recharged and well maintained is crucial.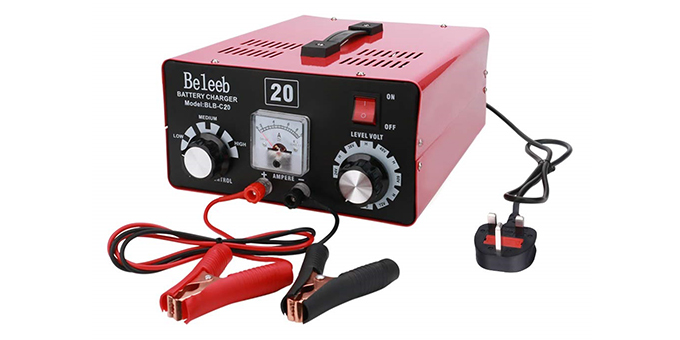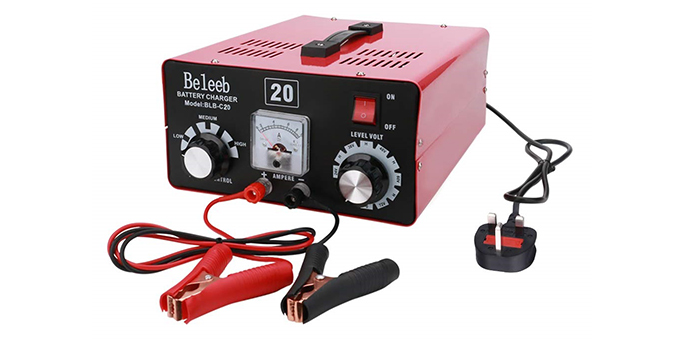 A battery charger may seem like the obvious choice in this case but a battery maintainer is better when it comes to reliability. To know the pros and cons of both devices, you need to dig deeper.
Battery Charger
No products found.
A battery charger is a device that applies a steady flow of current to the battery. It can charge a battery within a short period and needs to be disconnected after the battery is fully charged to prevent overcharging.
There is a special type of battery charger, which is known as a trickle charger. The difference is that a trickle charger applies a small scale of voltage to the battery. As a result, it takes a bit longer to charge with them than with a conventional battery charger. However, it prevents your battery from overheating.
Battery Maintainer
No products found.
A battery maintainer is a device that applies a small amount of current over an extended period during inactivity. It will detect the current condition of the battery and will only charge it when the voltage is down. You can leave it connected for as long as you wish as it charges the battery in an automatic process.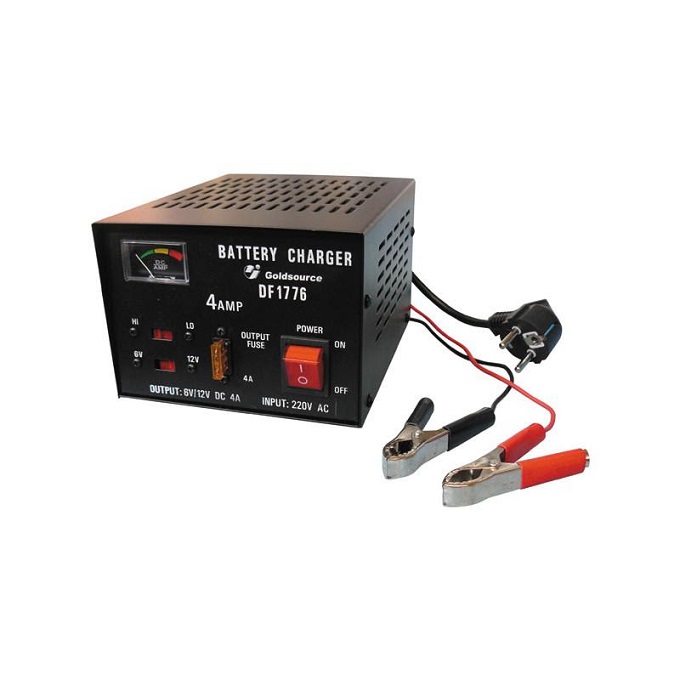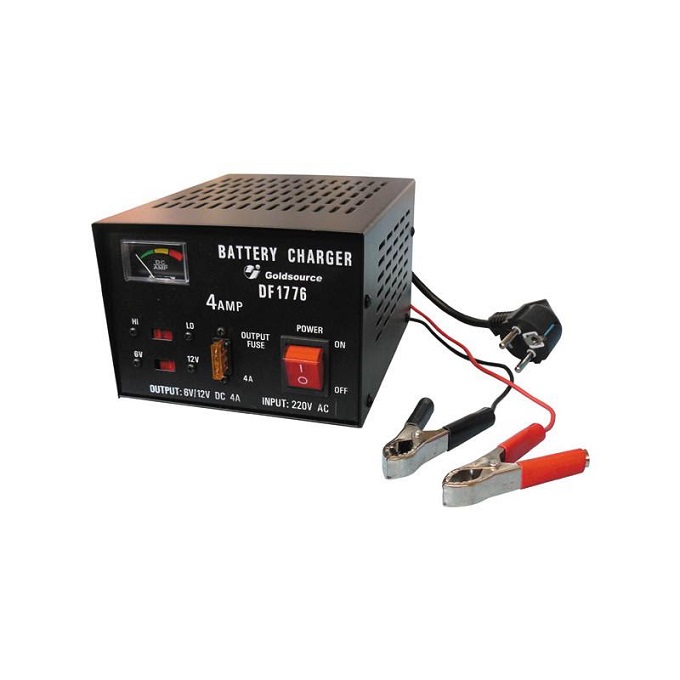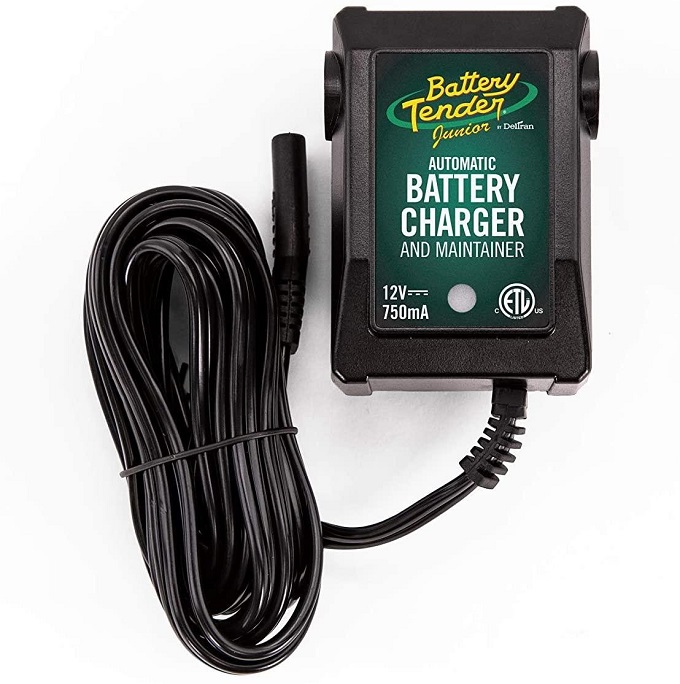 Battery Maintainer vs Charger
Even though both battery maintainer and charger are used to charge batteries, they are not quite the same. At first glance, the differences may look a bit complicated. I will explain the technical details in different criteria so that you can understand them better. 
Overheat Protection 
As a battery charger applies current at a fast and continuous rate, it may overheat the battery. This thing can shorten your battery lifespan quickly.
But when a battery maintainer is connected, not only it detects the state of your battery but also it decides the best charging process for it to prevent overheating. The charging process and charging voltage vary for different types of batteries.
Overcharge Protection
In the case of a battery charger, you need to disconnect it manually after the charging is completed to prevent overcharging. On the other hand, a battery maintainer works at a completely autonomous process. It will charge your battery only when the voltage drops and will automatically stop when the battery regains its full health. Hence, there is no risk of overcharging your battery.
You can prevent overheating by using a trickle charger, but it may still overcharge your battery.
Lead Plate Corrosion
Overcharging a battery and keeping it undercharged for a long time can cause corrosion in positive lead battery plates. Using a battery maintainer will stop a battery from being overcharged and prevent it from staying undercharged when not in use. These will reduce the corrosion in plates and increase the lifespan of the battery.
Battery Life 
When compared with a battery charger, a battery maintainer will prolong your battery life significantly by reducing wear and tear in the plates. Also, it will stop your battery from staying uncharged for a long time.
Charging Different Types of Batteries
Usually, you need to choose a specific battery charger for a certain type of battery. But battery maintainers nowadays come with multiple modes of charging for different types of batteries. So, it doesn't matter if your battery is Li-ion, AGM, or Lead-acid; just select the type and let your device do the charging. 
It is safe to check whether the device is compatible with your particular type of battery before purchase.
When to Use What?
There are different cases when you may get a better outcome by using a battery charger instead of a battery maintainer and vice versa. It is crucial to know in which case you need to use what to prolong the lifespan of your battery.
When the Vehicle Is Dormant
Usually, the battery stays charged if you use your car regularly. However, there are cases when the vehicle is stored and unused for a long time. For example, if you have a family car that you use only when you go on a trip together, a golf cart, etc. In these cases, to ensure that your battery remains charged, a battery maintainer is the best solution.
If you keep your battery maintainer connected with the battery when the vehicle is stored, it will monitor the battery regularly and will continue full charging and maintaining the cycle properly. You won't need to worry about overcharging and overheating at all.
When Your Vehicle Has a Flat Battery
In the case of flat batteries, the battery maintainer won't work. First, you need to bring up the voltage to a particular point by manually charging it with a battery charger. You can use a battery maintainer after this if you want.
When Your Battery Has Parasitic Drains
In the recent model vehicles, there are a lot of gadgets like high-quality sound and video systems, navigation systems that can overload the battery. There can also be a situation when a faulty device keeps draining your battery constantly, this is called a parasitic drain. In this case, you should use a trickle charger to prevent this type of draining as you may need to charge your battery often.
When You Need to Fast Charge Your Battery
Even though the battery maintainer is safe to use, it charges the battery very slowly. At the times when you need your battery up within a short period, you may want to use battery chargers.
When Charging an AGM Battery
AGM batteries are sensitive to overheating and overcharging. So, it is a better and safe choice to charge them with ith battery maintainers.
Lastly, in most cases, a battery maintainer is a better choice due to advanced technology. It prolongs the lifespan of the battery and eliminates the need for constant supervision. 
Frequently Asked Questions
Is it safe to leave a battery charger overnight?
Leaving a battery charger on for an extended period may damage the battery as it doesn't have to overheat and overcharging protection. So, it is recommended not to leave a battery charger on overnight. 
Can a battery maintainer cause a fire?
No, a battery maintainer cannot cause a fire because it has to overheat and overcharging protection.
Are battery maintainers and battery tender the same?
Battery maintainers, as explained above, is a device to keep your battery charged. Whereas, battery tender is a brand name that makes battery chargers and maintainers. 
Last Words
In some cases, it may seem that a battery maintainer is expensive, but for reliability and functionality, it is worth the money. Some modern battery maintainers even have built-in battery chargers for multipurpose use. I recommend going for a multipurpose one, as it can fulfill your need to use chargers in certain situations.