Generally, there are several types of 2025 and 2032 batteries in the market. Among them, CR, BR, and LR are the most common. Although having all these options is great for, let's say, compatibility, it makes the job much harder for not-so-enthusiast buyers.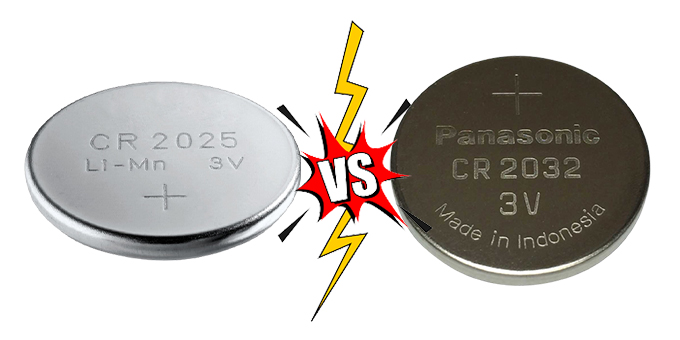 With that said, we prepared a comprehensive yet easy-to-understand guide so that you can grasp the better of 2025 vs 2032 battery.
Differences of CR, BR, and LIR 
In a Lithium coin battery, C represents that the battery is lithium-based, while R indicates the round shape. Likewise, the first two-digit stand for the diameter of the batter, and the next two represent the height. For example, CR2025 notifies that the battery is a lithium-based round one. Also, it says that this battery has a diameter of 20mm and a height of 3.2mm. 
However, BR batteries have a different chemistry from their CR counterparts. Besides, BR is meant to operate reliably in higher temperature environments.  
CR2025 vs CR2032 
Both CR2025 and CR2032 are based on Lithium Manganese Dioxide chemistry. Therefore, both use Manganese Dioxide as their positive electrode and Lithium as their negative electrode. Other than that, both have a similar nominal voltage (3.0V) and cut-off voltage (2.0V). Also, both of them operate at -20° to 70°C.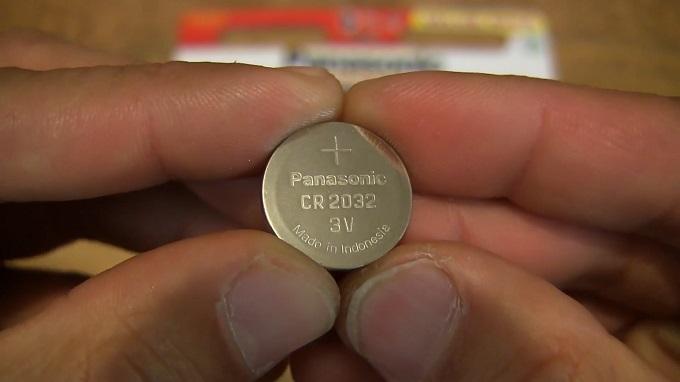 Panasonic CR2032 Batteries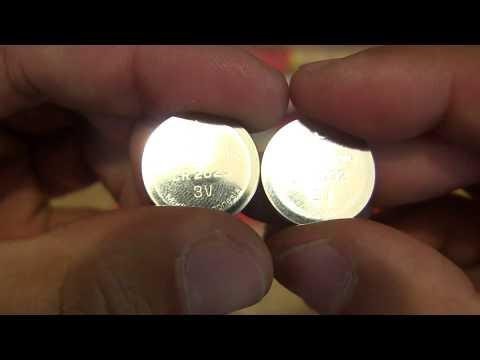 However, they have some dissimilarities as well. For example, CR2032 is 3.2mm thick, while CR2025 has a thickness of 2.5mm despite having the same diameters. Plus, whereas the typical capacity of 2032 is 225 mAh, that of 2025 is 160-170 mAh.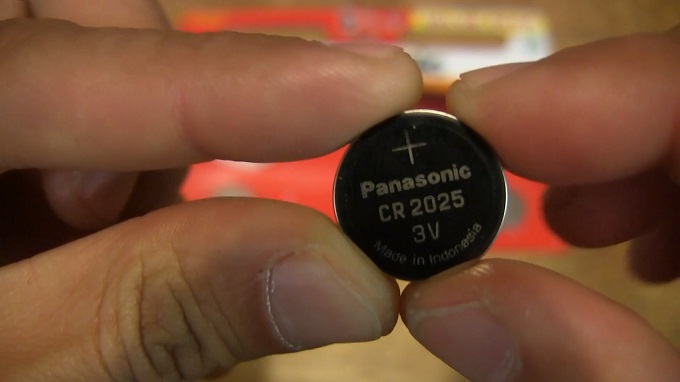 Panasonic CR2032 Batteries [Pack of 6]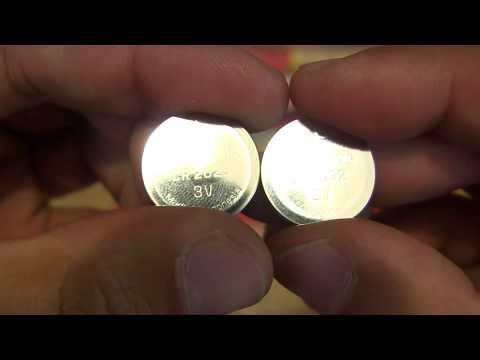 BR2025 vs BR2032 
Even if the diameter and the thickness of BR2025 and BR2032 are the same as CR, BR uses a different chemical method from CR. The battery performs depending on the Lithium Carbon Monofluoride chemistry. Therefore, they use Carbon Monofluoride as their positive electrode and Lithium as their negative electrode.  
Besides, the nominal (2.8V) and the cut-off voltage (2.25V) are the same for both cases. Yet, if you compare it to the CR series, the voltage is somewhat lower than CR. Moreover, two of them operate in the same –30° to 80°C temperature range. 
In addition, the typical capacity of BR2025 is in the 130-150 mAh range, while the BR2032 is in the 190 mAh range. But the values are still lower than the CR2025 and CR2032.  
LIR2025 vs LIR2032 
LiR2025, aka LR2025 battery, is a lithium 3.6 V rechargeable one just like any other standard 2025 battery, which is also 20 mm in diameter and 2.5 mm in height. Besides, it uses the same lithium 3.6 structure that is 20mm in diameter and 3.2mm in thickness. 
Apart from that, it has a 40mAh capacity range, which is lower than both CR and BR. Yet, the nominal voltage (3.6V) and cut-off voltage (3.0V) are higher than CR.  
Which Type of Battery is Better 
Which one is better is a controversial question. So, you cannot answer in a word. For example, BR2025 doesn't tolerate high discharge currents that well. Also, it is not the best 2025 battery for applications that periodically require a relatively large amount of current. Similarly, BR2032 does not tolerate a high discharge current either. 
Anyhow, for applications that require constant voltage over a long period and a broad range of temperatures, BR2025 and BR2032 is a better choice than the CR2025 and CR2032 batteries. 
Modern LIR2025 and LIR2032 batteries have a feature with a relatively low self-discharge rate. But their discharge rate is still much higher than the self-discharge rate of CR2025 and CR2032. 
The Difference Between 2025 and 2032 
Though both 2025 and 2032 are interchangeable, they have a few issues. For instance, the main difference between 2025 and 2032 batteries is the height (2.5 mm VS 3.2mm). Besides, regarding the chemical mechanism, the regular capacity of batteries varies as stated below.
CR2025 and CR2032 batteries use a Lithium Manganese Dioxide mechanism and produce 165mAh and 225mAh. 
BR2025 and BR2032 batteries conduct with Lithium Carbon Monofluoride chemistry mechanism which helps to provide 145 mAh and 180 mAh.  
30mAh and 50mAh typical capacity are produced when LIR2025 and LIR2032 batteries use rechargeable Lithium batteries.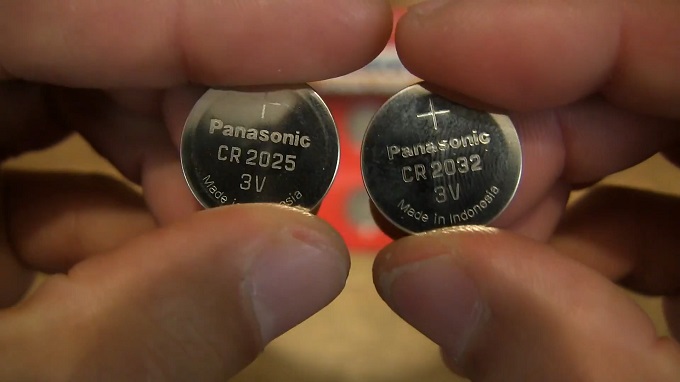 As the average capacity of 2032 is higher than that of 2025, 2032 will last slightly longer. So, it is somewhat cumbersome to interchange them but not entirely impossible.   
Can I Use 2025 and 2032 in the Same Battery Compartment? 
The height difference between 2025 and 2032 is only 0.7mm (one 36th of an inch). Though this does not sound much, some are designed for 2025 batteries only that cannot hold 2032 batteries. Yet, they can be used interchangeably with minimal side effects. 
Nevertheless, in some cases, contacts between 2025 battery and terminals on the device can be loose for a 0.7mm height difference. Consequently, it causes power issues and vibration problems.  
When you get out of stock for 2032 batteries, you can use the 2025 ones instead. In this regard, use a folding piece of aluminum foil or another conductor to fill up the 0.7mm of extra space. After that, place it on top of the positive side of the battery and close the compartment.
Though it is not an ideal choice to use a 2025 battery in a 2032 battery compartment, you can do it in an emergency to keep your device running.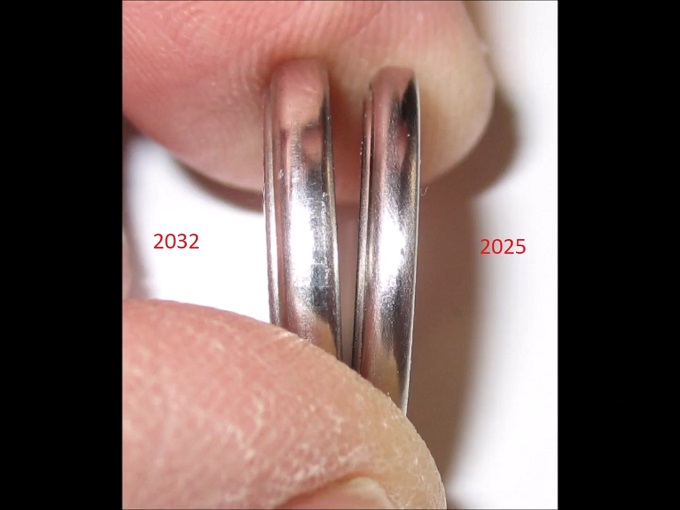 Make a 2025 battery work for a 2032 slot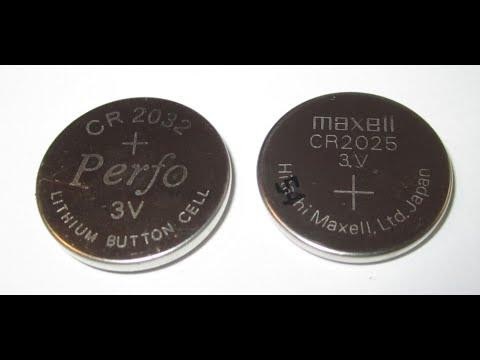 Frequently Asked Question 
Where Do You Use 2025 and 2032 Batteries? 
Both 2025 and 2032 batteries are suited for the same purpose. For example, 2025 and 2032 batteries are best for computer motherboards, car key fobs, and garage door openers. Besides, you can use them for electronic organizers, watches, and calculators. In addition, the 2025 battery gives a slight edge over 2032 in devices with limited mounting space in the battery compartment. 
How Long Do 2025 and 2032 Last? 
Usually, the battery life depends on the material quality, storage conditions, storage time, weather (humidity and temperature), and physical damage. Battery companies claim up to 10 years of shelf life when properly stored. Yet, most of the batteries need replacement in 3 to 4 years. One thing to add, the 2025 battery will give a slightly shorter service life than 2032 in similar applications. 
Conclusion
When you get confused between 2025 and 2032 batteries, do not bother much. You can use them interchangeably with unnoticeable side effects. Despite having dissimilarities, you can use them in the same compartment with a few tricks. Still, 2032 batteries operate more precisely than 2025 batteries.