As an Amazon Kindle owner, I believe we've all experienced the same problem and that is: our kindle fire won't charge or turn on. It's usually quite simple to solve. But sometimes it gets stuck and requires time and effort to figure out what is wrong with the gadget and how to repair it.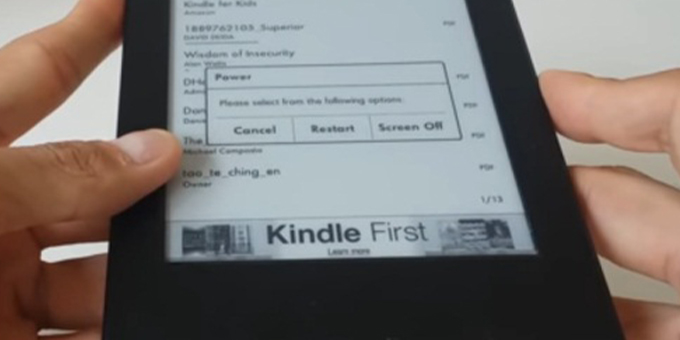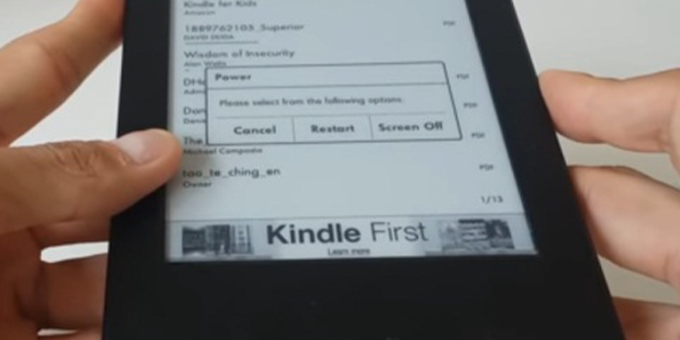 I bought three e-books from the Amazon Kindle store last night to read on my Kindle Fire, but when I clicked the power button of my device, it wouldn't turn on. I was able to solve the problem after hours of research. 
In this article, I will share some tricks based on my intensive research, including extra solutions so that you can easily fix your device next time you encounter this issue. Continue reading this article to find out how to fix problems with charging or starting your kindle fire.
What Is Kindle Fire?
Amazon's Kindle Fire is a low-budget tablet computer. It's designed specifically for finding and enjoying digital media like books, movies, TV shows, music, magazines, apps, and of course browsing the internet. The tablet's size, which is larger than a smartphone but smaller than most other tablets, is intended to make it easy to use while providing a large screen. It was released on the market by Amazon in late September 2011.
Reasons For Kindle Fire Not Turning On Or Charging
Most of the time, if your Amazon Kindle tablet won't turn on, it's not because it's "broken" or has a problem; instead, it happens due to one of the following issues:
Insufficient Power
The power supply or battery on your Amazon Kindle tablet does not provide the quantity of power required by the mainboard or microcomputer. As a result, it is unable to turn on. This problem occurs for one of two reasons: 
If there is a mainboard malfunction or,
Peripheral component malfunction
There's An Issue With The Charger Or The Outlet
It's possible that your device is fine, but the charger or outlet you're using isn't. As a result, your Kindle tablet from Amazon is not working.
Damaged Or Corrupt Files On The Device
Your Amazon Kindle tablet will not switch on if a file containing a computer program (usually an EXE or DLL file) is corrupted. And if it turns on most of the time, it will crash when you try to execute it or when you try to access the file.
Damage To The Internal Hardware
If there is a problem with the electronic circuits or electromechanical components of your computer system, such as the Hard Disk, RAM, ROM, Display, or Power Button, your Amazon Kindle tablet computer will not turn on. The offending part must be repaired or replaced to recover from a hardware failure.
How To Fix A Kindle Fire That Won't Charge Or Turn On
There are various factors that can cause this (Kindle Fire that won't charge or turn on), anything from incorrectly pressing the power button to software difficulties. In this section of my blog, I will go over them briefly so you can turn on your Amazon Kindle tablet and start reading.
Pressing The Power Button Correctly
One of the most popular mistakes made by new Amazon Fire tablet users is pressing the power button incorrectly. They usually press the power button on the tablet and wait for it to turn on. But it isn't going to happen.
To avoid this blunder you must push the button down for at least 5 seconds on a Kindle tablet. You'll hear the turn-on sound and the tablet will turn on after that. When using the Fire tablet for the first time, this is the most typical mistake customers make. Please try to avoid this; it will make your task a lot simpler.
Use The Correct Charger
If your Amazon Kindle Fire tablet isn't charging or won't turn on even after hours of charging, you might be using the inappropriate charging adapter.
Because charging adapters for tablets and phones are very similar, it's incredibly easy to mix them up. Make sure you're charging the kindle tablet using the actual charger that came with it. The Amazon logo should be printed on the side of the real charging adapter.
Fully Charge The Tablet
One of the most common reasons for an Amazon tablet that won't switch on is because the power source or battery is almost discharged, the tablet has entered power save mode, or the tablet doesn't have the necessary power to start up properly.
In this situation, you should charge your Amazon tablet using the appropriate charging adapter that came with the device before trying anything else. A fully charged Amazon Fire tablet battery will take roughly four hours to charge. When the battery is fully charged, the indicator light will turn green. This means that the gadget is sufficiently charged to begin booting.
Update All Software Of The Tablet
Due to a lack of proper software installation or update, the tablet will sometimes not turn on. So you should keep all of your tablet's system software up to date. You have to press and hold the volume button and Power buttons for 45 to 60 seconds to do this. On the screen, you'll see the notification "Installing the latest software".
To begin, turn off the device and then turn it back on.
Keep the Power button pressed for at least 45 seconds.
After the button has been turned off, leave it.
You'll notice the notification "Installing the latest software".
Factory Reset Your Tablet
By performing a factory reset of your device, you can fix the problem of your Kindle Fire not charging or turning on. To do so, press and hold the power button for 40 seconds before releasing it. After a few seconds, the charge indicator light will turn on, and your Kindle Fire tablet will reboot.
Turn off your gadget.
Press and hold the power and volume up buttons for at least 45 seconds.
You will find options like the "Factory Reset".
Select the reset option.
It will reboot the device.
Now turn on the gadget, and it should function flawlessly.
Replace The Battery Of The Tablet
If your Kindle tablet does not power on after charging it with the required charger, doing a software update, or performing a factory reset, your device's battery may be completely damaged.
In this case, you'll need to replace your gadget's battery with one from a third-party manufacturer. Amazon does not provide replacement batteries for its products.
Contact Amazon Helpline
Contact Amazon Customer Service if, despite following all the instructions in this post, your tablet is still not turning on.
Frequently Asked Question(FAQ)
How Can I Repair Or Charge a Kindle Fire Tablet?
Answer: Many common problems can be resolved with a software reset without damaging your device's data. To reboot your Kindle Fire, press and hold the Power button for 40 seconds, then release it.
Why is My Amazon Kindle not Turning On?
Answer: There are a variety of causes for this issue, including a frozen screen, slow performance, using an improper charger, not fully charging the device, and a lack of system software updates.
Conclusion
Do you have issues with your Kindle Fire, such as it won't turn on or charge? Don't worry, you're not alone. This issue affects a large number of people. There are some simple solutions to this problem, such as rebooting your device, keeping your system software up to date, using the correct charger, and so on.
If you follow those tricks I have mentioned in this article, I do not believe you will have any problems.