Learn to charge your gel battery if you want to keep your battery long-lasting. 
Due to less knowledge of charging the batteries, many consumers can not get the desired service from a battery.  Different batteries have different maintenance and their charging process are also different from each other. Gel batteries are a type of battery that contains gel-like substances in their cell instead of liquid wet materials.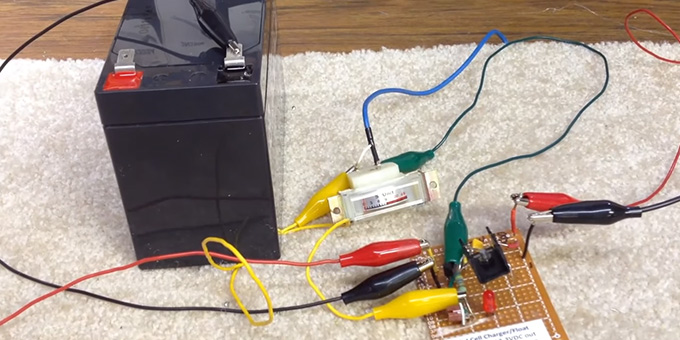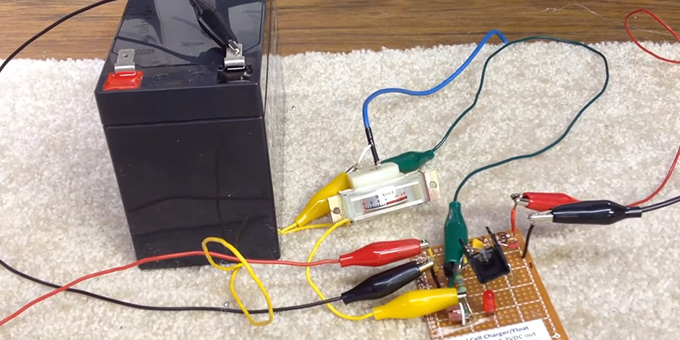 For this reason, the charging process has some different procedures and it is very important to know how to charge a gel battery for a better and long-lasting performance.
What is a Gel Battery
A gel battery is generally used in new radio emergency communications. It is also known as "Gel Cell" which is a kind of battery made of lead-acid battery. This battery is quite a common lead-acid battery that is filled with a different type of electrolyte gel.
Generally in a lead-acid battery, the electrolyte is the wet liquid type that makes the battery more vulnerable and also makes too much smoke while acting. In a gel battery, there remains silicon mixed up with sulfuric acid to create a thick gel of electrolyte so that the battery remains more sealed and spillproof.
Gel batteries last longer than other usual lead-acid batteries because of their durability, reliability, and spillproof quality.
How Does a Gel Battery Work
This valve-regulated battery is becoming popular among consumers due to its maintenance-free feature. The cell contains a kind of electrolyte that is a mixed solution of sulfuric acid and silicon which reaction makes the solution like a gel. Thus the electrolyte can be shaped in various positions along with not making too much smoke.
This gel works like a one-way valve that rearranges gasses into water. This process allows the consumer to be free from extra monitoring of the water level.  As it produces very few fumes, it can be placed in any place even where the ventilation system is not enough.
How to Charge a Gel Battery
A gel Cell or Gel battery is more reliable and its lifespan is better than a normal lead-acid battery, but this battery also can be dead due to some unavoidable reason and one can easily fix the charging issue. So, choosing the correct charger and also knowing the procedures for charging a gel battery is very important.
While charging a gel battery, keep the voltage lower to avoid any problems because overvoltage can be harmful to the battery and may not perform properly. You can install a regulator to maintain proper charging in case of using any alternator. Read the settings guideline mentioned in the body of the battery to avoid confusion about selecting chargers.
In order to charge the gel battery with a lead-acid battery, consider maintaining the peak voltage does not cross 14.7 volts strictly. Otherwise, the gel might get dry and non-conductive.
Firstly, connect the lead acid charger with the gel battery by connecting the red wire to the positive terminal and the black wire to the negative terminal.
Secondly, keep the voltage lowest to charge the battery without any problems. You can fix the charging system by the guideline listed on the front of the battery. To receive CVC (Constant Voltage Charger) type charging for your battery you can activate a deep cycle in your charger therefore you can charge deep cycle batteries.
Next, as mentioned before, gel batteries need CVC-type charging. So, put the charger to the manual mood, not leaving it to the auto mood as this allows the charger to attenuate the voltage when it is fully charged.
Finally, all you need to monitor the charger for around 8 to 12 hours for fully a charged gel battery. Keep looking at the voltage screen to maintain 14.7 volts strictly as well as the reading of the charge percentage. Disconnect the charger when the reading shows 94% to 97% charge is complete.
Frequently Asked Questions (FAQs)
How long do deep-cycle gel batteries last?
Well, it depends on the user; if the battery is used with proper care and regulations, it can support up to 6 years or more with 75% to 85% of its capacity.
How do I know if my gel battery is bad?
Detect the actual volts of the battery by using a voltmeter because it is very important to know the voltage level of a battery to know its quality.
Can I add distilled water to the gel battery?
Gel batteries are maintenance-free and it does not require any water or distilled water from outside to perform. Its internal construction and elements fulfill the demand for water.
Can I charge a gel battery with a normal charger?
Yes, you can charge your gel battery with a normal charger.
Conclusion
Charging the gel batteries is crucial for keeping your battery healthy and getting a long lifespan of the battery. So you must follow the guideline properly to charge a gel battery. Not a very difficult task but very useful to receive the best output from the battery.