Having a good car doesn't only mean that it's only shiny and gorgeous on the outside. The inside also counts. And talking about insides, we can say undoubtedly that the battery is the most essential part of a car. How are you going to start a car and keep things running inside without it! Silly!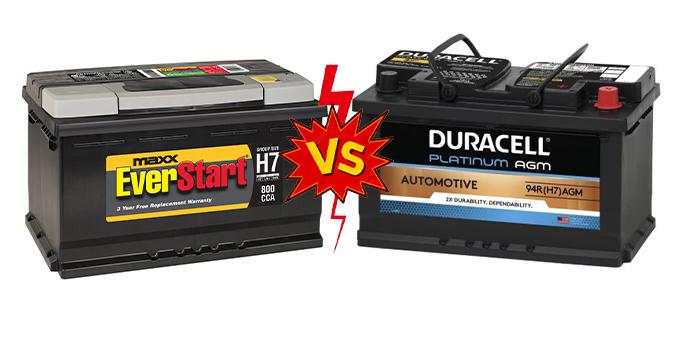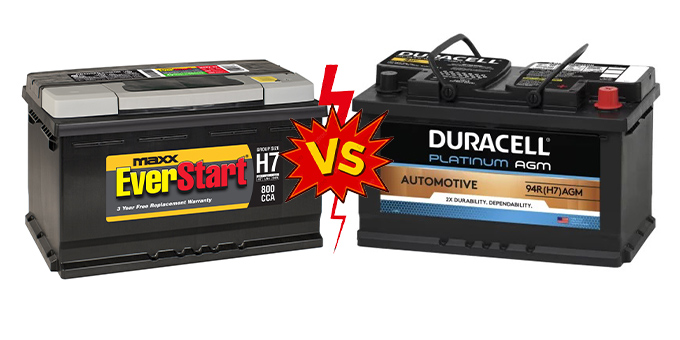 Among all the batteries out there, the most used batteries are the H7 and 94R batteries. People often get confused between the two models. So let's talk about them a little bit.
What Is an h7 and 94r Battery, What Is the Difference
The H7 and 94R batteries are on the same group of batteries. Matter of fact, they are the same battery with different names. They are all made of AGM (Absorbent Glass Mat) technology, which helps it to perform amazingly under any weather. They both fit in personal cars and bigger vehicles like trucks and buses. The reason why they are used more frequently is because of their light and smaller size but huge power output. 
CCA, the Winter Hero
One of the crucial elements of a battery is its Cold Cranking Amps (CCA). It helps the user know how will it perform under freezing temperature. Nobody wants a car to not start in a cold winter morning. So it is always a good decision you pay close attention to the CCA of a battery when buying. The CCA for an H7 or 94R battery ranges from 750 CCA to 850 CCA. This is more than enough to work in a cold environment. If you particularly live in a colder state, this is the battery to go for. If your car fits an H7/94R that is.
Which Cars and Trucks Can Use It
There is a wide range of vehicles that use an H7 or 94R battery. BMW, Volkswagen, Ford, Audi, Mercedes-Benz, and many more cars use this battery for its great performance. Dodge chargers, Jeeps, Rams and Challengers also use this battery. This battery is also used in bigger commercial vehicles as well. As they supply a whopping 12V power, it is more than enough for any personal or commercial vehicle.
Size Comparison of h7 and 94r
This battery is around 12.25 x 7 x 7.5 in. So it takes very little space in your car. You can always change an H7 model with a 94R anytime. As they are the same battery with different names. Your car will work just fine if you replace it with any of them. 
Reserve Capacity (RC) Of h7 and 94r
The Reserve capacity of a battery goes a long way. If your battery has a low RC level, then it won't give you enough backup when you want. Luckily the H7 or 94R batteries have a 140-158 minute of RC time. Which is a good number considering any other car battery. 
Weight Comparison
The weight differs for which car you are using it in. The bigger the vehicle, the bigger it gets. Normally an H7 or 94R battery weighs around 25.5 lbs to 53 Ibs. It is quite a lightweight battery for any car or commercial vehicle. As it is a dry cell battery, there is no need for anything to worry about. 
Frequently Asked Questions
Q. Will an H7 fit my car which has a 94R battery?
Yes. Your car will fit perfectly with an H7 battery if it had a 94R. But please check the weight it used. You don't want to drag more weight in your car.
Q. Does the H7/94R battery have any other name?
An H7/94R battery can be called an L4 or LN4. Different manufacturers use different names, but they are the same type of battery.
Q. Will an H7/94R work in a warm state or climate?
The H7/94R battery is built with AGM technology. AGM batteries perform great in warm climates. So it will be just fine using one. 
Conclusion
If you were worried or confused about the H7 or 94R battery, it is clear by now. They are the same battery of the same group with different weights. So go for any of them and your car will be fine.