Streamlight batteries 75175 and 75375 are the same accessory battery for Streamlight Stinger Flashlight. The difference between them is the Streamlight 75175 is a NiCad battery while the 75375 is a NiMH battery.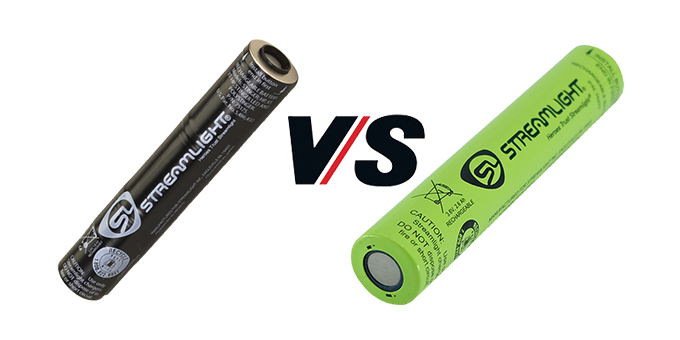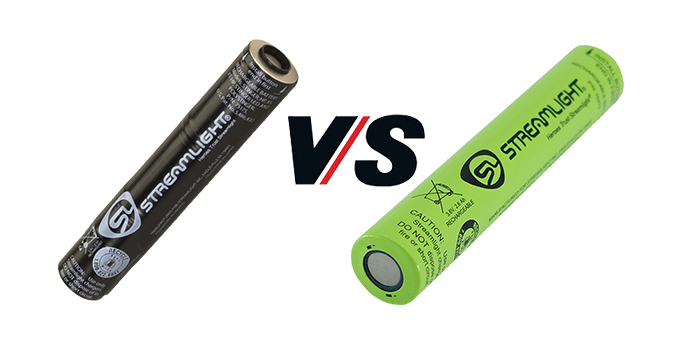 Though to the open eye it seems to be the same battery, there are some technical differences between them. Let's have a dive into their chemistry and see why are they different.
Streamlight Battery 75175 vs 75375 | Comparison
Streamlight Battery 75175
No products found.
Streamlight 75175 is a nickel-cadmium battery that is used in a Streamlight Stinger Flashlight. It comes in with the flashlight itself. 
Nickel-cadmium (NICAD) as we know it, was invented back in 1899. Batteries have evolved since then. But the Streamlight 75175 nickel-cadmium serves a lot of advantages. They are inexpensive to buy. Working under extreme temperatures is bliss for a NiCad battery. It charges up quickly and the process is quite simple. Even in low temperatures, it holds its charge nicely. But it can hold a very low power. And it is built from harmful chemicals. 
Streamlight Battery 75375
No products found.
The Streamlight 75375 is a nickel-metal hydride (NIMH) battery. It has a higher charge capacity than a Nicad battery. So it can help your device operate for a longer period. The NIMH battery technology is relatively new. It was invented in 1987. It has the built-in option of resisting an over-charge and over-discharge. And it is really lightweight making it easy to carry with you.
The problem with a 75375 is that it is expensive than a 75175. As the technology is more environmentally friendly, it costs a bit more. But it discharges at once while kept in storage rather than slowly discharging like a NiCad. Otherwise, it works fine and is more reliable
Frequently Asked Questions
Q. Does Streamlight battery 75375 provide the same power as Streamlight battery 75175?
A. Yes. Both of them provide 3.6V of power. The chemistry of them is just different.
Q. What is the size of the Streamlight battery 75735?
A. The size of the Streamlight battery 75735 is the same as the Streamlight battery 75175 and is Sub-C. Both of them are 5.125″ (L) x 0.875″ (Diameter)
Conclusion 
If you were to buy a new battery for your Streamlight Stinger Flashlight, it would be suggested that you go for a Streamlight 75375 rather than a 75175. Though the 75175 works in tough conditions, it will deplete its power faster than a 75375.