Every battery owner's dream is to have a battery full of charge and an ever-ending performance. Well, no battery out there can do that in theory. But one battery can go close to that. And it is Fullriver.
Fullriver is very less known but a great performing battery in the market. They have different batteries that can outrun the traditional ones on the market.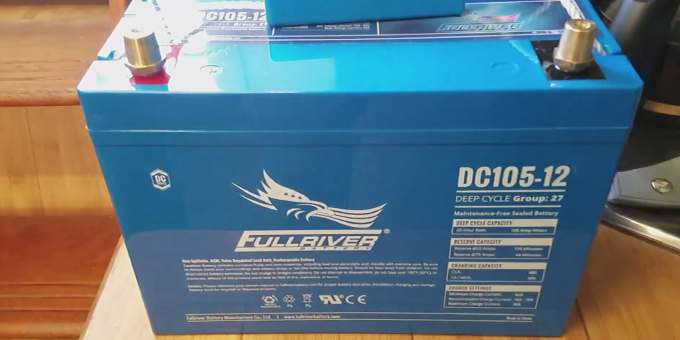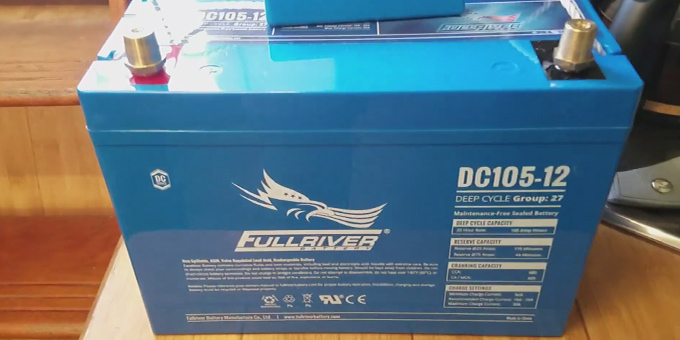 To make things easier, we have come up with the best Fullriver has to offer in this Fullriver Battery Review. You will find your desired group battery in this article.
Top 3 Fullriver Battery Review In 2022
Editors Choice
Best Buy
Nice Pick
Fullriver AGM Battery DC115-12
Fullriver 903 L16 6V 415Ah AGM Sealed Lead Acid Battery DC400-6
Fullriver Battery DC105-12
Editors Choice
Fullriver AGM Battery DC115-12
Best Buy
Fullriver 903 L16 6V 415Ah AGM Sealed Lead Acid Battery DC400-6
Nice Pick
Fullriver Battery DC105-12
Here are the Fullriver batteries that you need to check out before going for other batteries on the market. Whether it is a vehicle or a power generator you are aiming for, this battery will definitely amaze you.
1. Fullriver AGM Battery DC115-12
We are going to dive right into a great Fullriver battery. The Fullriver AGM DC115-12 Battery is a direct replacement for any of the BCI Group 31 batteries out there.
This 12V battery has an Absorbent Glass Mat (AGM) build that makes it a spillproof sealed battery. Due to that reason, there is no need for watering, hence the no maintenance feature. 
The battery gives out 115A Hr of power once fully charged. And it can be charged and discharged over 1000 times. Which is a great feature for a battery of this class.
Talking about Cold Cranking Amps, the DC115-12 comes 760A and a Cranking Amp and Marine Cranking Amp of 910A. A really powerful number for a battery. Especially in cold weather and in watery regions.
If you are thinking about Reserve Capacity, it will also amaze you. The RC of this battery is 200 minutes and 25A. Impressive isn't it? You get to use all the equipment you want and still have a lot in storage.
You get to use the battery in not only on marine and RV vehicles, but also on your UPS, Inverter, Solar panel, and any standby application.
In terms of battery life, it can easily perform to its fullest for 5-7 years. So no worries about it dying the mid-adventure.
Another great thing about Fullriver batteries is that they come with 5 years of warranty. Which is divided into 24 months of free replacement and 36 months of prorated.
2. Fullriver 903 DC400-6 L16 6V 415Ah AGM Sealed Lead Acid Battery 
If you are looking for a 6V Group L16 battery, then this could be your next battery. The Fullriver 903 DC400-6 battery comes with a whole lot of power and cranking amps inside it.
The battery has an AGM build, making it spillproof and maintenance-free. So you don't have to think about watering or checking it from time to time. 
It also comes with more lead density and heavier plates than other AGM batteries. Hence it can deliver more power output and can deal with more recharge and discharges.
If you are thinking about using it in vehicles, then you will be delighted by its cranking amps and reserve capacity. This battery comes with a Cranking Amp of 1800A, which is also the Marine Cranking Amp. Very much powerful in terms of cranking any engine up at any temperature.
And for all the CCA heads, the Cold Cranking Amp comes at 1500A. More than what you can expect from a battery. As it can be used in any vehicle and other equipment, it is made that way. So you don't have to worry about your battery not working in the freezing temperatures.
The Reserve Capacity is also amazing. It stands at 885 minutes. So if you are wondering if using it as a backup battery or deep cycle battery for your RV or truck, this has more than you can ever use up. 
As it is a big battery, it can also be used in power-generating equipment like solar or wind power generators.
You can check out the dimensions of the battery for a more specific fit to your vehicle or equipment.
3. Fullriver DC105-12 AGM Battery
Another good-performing battery from Fullriver would be the Fullriver DC105-12 AGM Battery. It can replace your vehicle's Group 27 battery if you are wondering about it.
The battery is as usual an AGM build. Making it spillproof, sealed, and maintenance-free. So you get to install it once and forget it forever for its lifetime. And the lifetime of this battery is 5-7 years with over 1000 recharge and recharge cycles.
You can use the battery in various vehicles and equipment. It can fit any RV, Boat, or even inverters and solar panels. The application is endless.
This battery has a Cranking Amp of 820 and a Cold Cranking Amp of 680. It is enough to use as a starter engine and also a deep cycle one. The battery is built to serve both purposes. You don't have to worry about it failing you in the middle of the winter season. It will work just fine and power up all your essentials.
In terms of Reserve Capacity, the battery comes at 175 minutes. Which is really good for a Group 27 battery. It will give you enough time for your vehicle equipment and other accessories without the engine running.
You get the standard Fullriver's 5-year warranty with this battery.
Frequently Asked Questions
How long does a Fullriver Battery last?
A Fullriver battery lasts for about 1250 recharge and discharge cycles.
Who manufactures Fullriver batteries?
Fullriver batteries are manufactured by a private company of the same name in China.
How do you charge a Fullriver AGM battery?
You have to use a Voltage Regulated Charger to charge your Fullriver battery. It takes a minimum of 8 hours to fully charge a Fullriver battery.
Conclusion
Fullriver batteries have been in the market for quite some time. They are affordable, powerful, and long-lasting in nature. Due to their great build quality and heavy-duty performance, anyone can go for them. If you are looking for an alternative to your traditional batteries found in the market, Fullriver would be a great choice and deal.