Most of us are familiar with all the programs on our computers or laptops. Well, the ones we need mainly. Other than that, they serve some kind of purpose that we don't know.
So if someday you wake up and turn on the power of your PC and it's not turning on, it's not a good sign. Because you are not sure what you have done wrong. You just played your favorite GTA V missions the other night or finished making your presentation and everything was fine.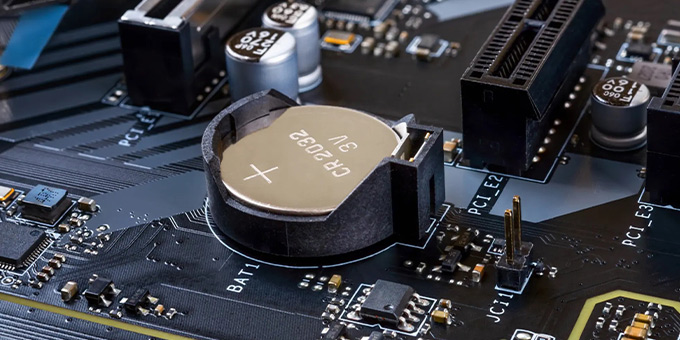 And the power cord is on, everything is fine, just the PC isnt turning on. Even if does somehow, the dates are like in the BC era.
The reason behind that is most of the time your CMOS battery is out. Now what does a CMOS battery do, and what is it anyway?
We are here to discuss that in this article.
What Does a CMOS Battery Do and How to Change Them
Every PC in the world has an internal operating system. Just like a kick-starter for your PC to work. The Operating System stays on top of that. And for your Operating System to run, you will need that kick starter thingy.
The kick starter thingy is called a BIOS. This is the main juice for your computer to keep everything running. Things like when you press the start button on your computer, this sends the signal to start your operating system. 
And what does power a BIOS? A CMOS battery. Which means 'Complementary Metal Oxide Semiconductor'. It can be any of those button-sized batteries (CR-2032) that also may power your key fobs, door camera, flashlights, and even a calculator.
But why does it need that? There is already electric power going into it from your sockets. Well, your computer is not always connected to the power source. 
Say, for instance, a power outage. Your PC will forget its programs and settings like your car does every time it is out of battery.
So keep all the settings in a place like date and time, and which programs to start in the beginning, these little Infos are kept on running in the BIOS even after your system shuts down. 
This is where the CMOS battery comes in. It keeps the BIOS running and everything in the memory intact. Without the power of the CMOS, everything will go out of order.
Especially for laptops, your machine wont be able to start without it. Because when your laptop is out of the power connector, it not only relies on the battery backup but also on the CMOS which holds the command of starting your machine. 
Changing the Cmos Battery
It sits somewhere in the motherboard. Depending on the type of motherboard, it can be at any place. But it is certain that every motherboard has a CMOS battery. You can open your CPU cover and replace it with a long flat-headed screwdriver. Remember to disconnect all the electrical supplies before you do this.  
A CMOS battery can run for over 5-10 years before you need to change one. You will get signals or signs that you will need to change the CMOS battery from your device. 
Signs You Need to Change Your Cmos Battery
When your CMOS battery will be out of juice, it will show some obvious signs or screams. Here are a few of those.
There will be a constant beeping sound from your motherboard.
All the drivers will vanish from your BIOS memory.
The device won't turn on correctly or take longer than usual.
You will see a different boot setup than you have chosen.
Some programs will be unresponsive.
The time and date are dated back to the ice age.
Frequently Asked Questions
What happens when the CMOS battery fails?
When your CMOS battery fails, few things will happen in almost any computer. Time and date issues, BIOS setup back to its original settings, hardware drivers unresponsive, and a constant beeping sound from your motherboard are some of the most obvious ones. 
Is CMOS battery necessary?
The CMOS battery is used for the CMOS RAM which stores the BIOS memory. As modern computers use non-volatile memory instead of the CMOS RAM, there is no need for a CMOS battery in them. But if you have an older device, it may require one.
Can a dead CMOS battery cause the computer not to start?
Although very rare, your dead CMOS battery will cause your computer not to start. This happens on laptops rather than desktops. Simply change the battery and everything will start to work fine. If it persists, then it is time to see the technician.
Conclusion
CMOS batteries are one of the elements that keep your computer's memory and settings alive. Without it, your machine will run fine, but not as smooth as you once used. Hardware like the sound card, graphics card, keyboards, and mouse will start acting up. Worse, the computer will not be able to recognize them at all. So it is better to check on the beeping noise coming from your motherboard and change the battery.