After years of evolution and change, now we are in the world of high technologies. Most people are now dependent on smart devices for their daily lives. 
In the same fashion, we are constantly using various electronic devices and gadgets, which are charged using USB cables. And this is where a USB adapter comes into play.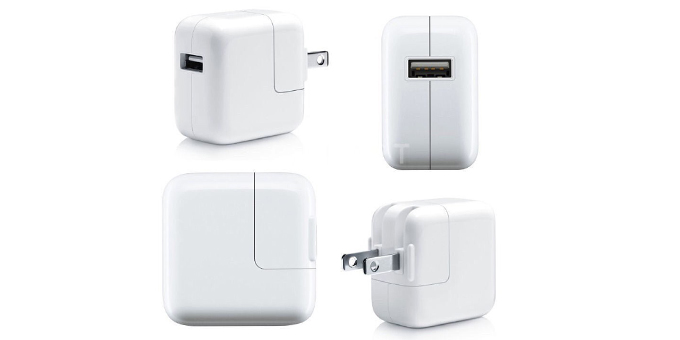 As a result, the USB adapter is somehow directly connected to the well-being of your expensive devices. So, it is better to know what is a USB power adapter and how it works. Having a firm understanding of the mechanism and the usability of this technology will enable you to use this product effectively.
A Brief Introduction To USB Power Adapter
Generally, a power adapter that provides a 5V DC current and supports a USB cable is considered a USB power adapter. Though the ampere of the adapter is different in different adapters, the range is usually from 0.05A to 3A. 
Besides, you will find some more powerful USB adapters that come with high current and electrical power delivery, for instance, a 9 Volt USB power adapter. All these USB adapters are used to charge various electronic devices and sometimes these are called USB chargers.
When you will use a USB adapter, you need to plug the adapter into an AC socket outlet. Besides, you need a USB cable that will connect the device to the adapter. Anyway, you may know that the USB ports of a computer generally have 0.5A current. So, a USB adapter can be much more useful for charging compared to other USB power sources because of its higher current. And, most devices can automatically identify the connected adapter variant by their sensors.
The USB power adapters always come with USB Type-A ports. Therefore, you can connect only by a USB-A connector on the USB adapter socket. However, the cables generally have another USB connector type on the other end which is connected to the devices. Sometimes you may see multiple USB Type-A sockets in the power adapter.
What's Inside A USB Power Adapter?
If you open up a common USB adapter, there is nothing special inside the adapter. Typically, you may find some chips with a Type-A USB socket structure. Besides, you will find several discrete components that are used to make a complete adapter. As a matter of fact, all these components are packed usually in a plastic-made covering and you will get a three or two-pin plug-system outside of the adapter.
USB Power Adapter Types Based on Output
Identically, there are numerous companies that produce USB power adapters. Furthermore, you will most likely get a USB adapter with your smartphones, laptops, and other electronic devices. These adapters vary based on device types, variations, and outputs. Nevertheless, below are some examples of USB power adapter types according to their output power.
5W USB Power Adapter
No products found.
Usually, you will get 5W adapters with the old phones. These adapters have a 5 Volt with 1A current output. If you use old smartphones or older versions of the iPhone (anything below iPhone 11), you can buy a 5 Watt USB adapter for your devices. Anyway, this type of adapter is now considered one of the low-powered USB adapters.
The 5W adapters come with USB Type-A sockets and support various cables like lightning cables, micro-USB cables, USB-C cables, etc. But, the companies have a tendency to make the recent 5W adapters easily compatible with USB-C cables because of their market acceptance.
10W USB Power Adapter
This power adapter is more advanced than the 5W adapter in power. You will get almost doubled output from the 10W adapter. Because the adapter has a current supply of 2 Amperes. 
Additionally, this adapter will charge you faster since its power output is so high. Almost all smartphone manufacturers offer at least a 10W power adapter nowadays. For Apple products, you will get the 10W adapter in the box of iPad 2, iPad Mini Model 2, Model 3, Model 4, iPad Air Model 1, and Model 2. In most cases, the 10W power output is considered as the fast charging output.
The 10W USB is not only a fast charger but also the standard for fast charging. Because of its bargain price tag, this USB-C cable-supported adapter is one of the most popular fast charging adapters. You cannot get a fast-charging adapter with a power output lower than 10W. So, it is the lowest powered adapter that supports fast charging.
12W USB Power Adapter
The 12W adapter has a slightly higher output than the 10W power adapter. This USB adapter comes with 2.4A power output and typically has a fast-charging facility. So, this charger is one of the modern power output adapters on the market.
However, the 12W adapter is suitable for iPads. In most recent iPads, you will get this adapter in the box. Though you won't face any problem charging other devices using this adapter, you should always check whether your device supports fast charging or not. Because misusing the wrong devices can harm the device and the battery. Normally, you need a USB Type-C cable to use for charging devices. For Apple products, these adapters sometimes come with a lightning cable.
18W USB Power Adapter
Let's talk about a quick charge-enabled power adapter. In the first place, you need to know that the 18W USB adapter supports Quick Charge technology. So, fast charging tech is boosted in this powerful adapter. And, the adapter can consistently give both 5 Volts and 9 Volts in case of power output. However, the amp remains 3A when supplying 5V and you will get 2A when your device supports 9V input voltage. Quick Charge is available in both cases when your devices support the technology.
If you look at the mid-range or high-budget smartphones on the market, most phones are coming with Quick Charge technology and the lowest power output needed here is 18W. So, the 18W adapter works as the base Quick Charge enabled adapter. 
Whatever the case, this 18W USB charger is only compatible with USB Type-C devices. Therefore, you cannot use either a micro-USB or lightning cable with this power adapter. Using these cables can risk damaging your USB power adapter. For example, you can use the 18W USB adapters on iPhone 11 Pro and iPhone 11 Pro Max, but using 10W or 20W adapters can severely damage the battery's health.
20W & Higher USB Power Adapter
Now you are in the zone of highly advanced USB adapters. The 20W is a higher power adapter when compared to any base-level standards of USB adapters. Usually, this adapter works with a combination of 5V/3A and 9V/2.22A power output. Due to this benefit, you can use this adapter for both devices with lower outputs and devices with 9V outputs. 
Especially, the latest iPhone 12 series smartphones come with the 20W adapter. As a matter of fact, this high-powered adapter sometimes comes with a Power Delivery feature. When any USB adapter is combined with Power Delivery, it can provide massive power to your devices. And, the charging process takes the least time possible.
Generally, higher-power USB adapters are used for high-end devices, big gadgets, laptops, etc. However, one interesting fact we want to share with you is that the latest smartphones are supported by USB power adapters that can output 120W. What a huge amount of power for a mobile phone, huh?
Anyway, the first thing to remember, these powerful USB charging adapters only work with USB Type-C cables. So, you cannot use other USB cable types in these adapters. One frequently overlooked point is that many USB adapters aren't actually used for charging. Rather, those adapters operate as direct power connectors and are connected via USB-B, Mini-USB, etc.
Conclusion
In summary, we can say that USB power adapters cater to both charging and running of devices in terms of power supply. We have come to depend on the USB adapter for most of our daily lives, and it is constantly evolving at the same rate the world is doing. 
Knowing how this technology work is therefore essential. Hence, we have worked hard to provide here as much information as possible to help you understand the USB power adapter.