As the name implies, a fast charger is a state-of-the-art fast charging technology for quicker charging. So, what is a Fast Charger for? It's for your latest rechargeable electronic devices. Examples include modern smartphones, tablets, and even battery-powered automobiles. 
What Is a Fast Charger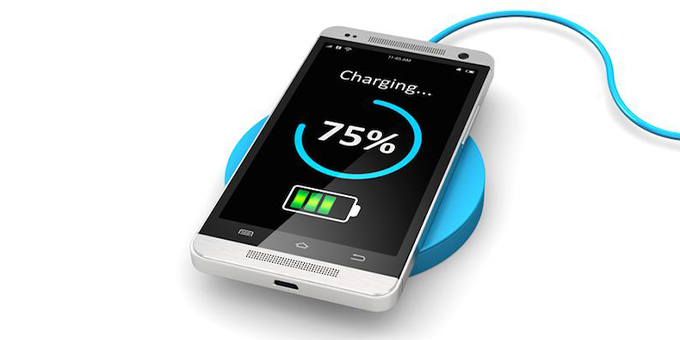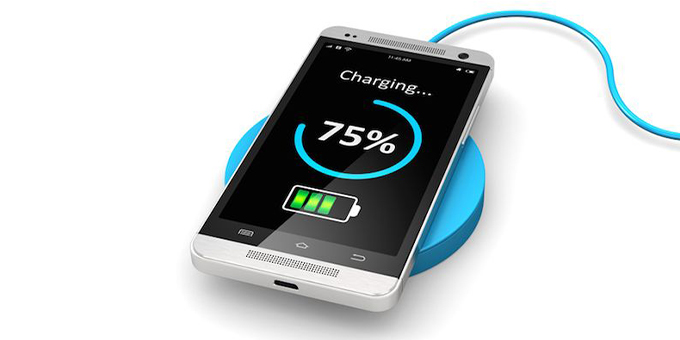 You might be familiar with a fast charger by now if you own a smartphone or tablet. It is a modern technology that recharges up an electronic device quicker than traditional chargers. Performing by increasing the voltage from up to 5V, 9V, 12V, and beyond or highering the electric flow over 3 amperes.
For its swift service, especially smartphone brands and electronic automobile companies are taking interest in this latest technology of rechargeable devices.
Fast Charging Mechanism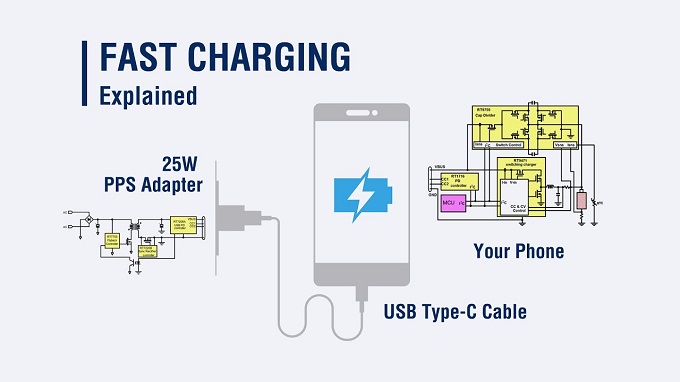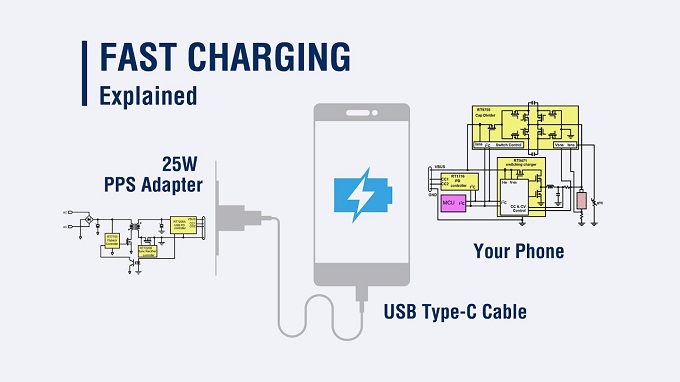 The main goal is to provide more power(18W to 65W) to the battery via a USB port only within 30 minutes to over an hour rather than the connector's painfully sluggish 2.5W of power.
Batteries have a specific way to operate, that is, at a particular voltage it will give the output a certain amount of current after receiving a certain input. Unlike this process, fast charging breaks down the system into two distinct steps: constant current and constant voltage. 
At the constant current phase, pumping as much current as possible into the battery before it reaches its peak voltage so that on the peak state the current could drop. Therefore, fast charging is considered as most effective if the battery is less than 50% full but has a diminishing impact on charge time once the battery passes 80%.
Fast Charging Standards
Electronic gadgets vary in power and output from one another. So these standards are made to identify which charging capacity or condition will apply to which device.
USB Power Delivery: All smartphones have a charging wire with a USB. USB 2.0 marketed for 20 years shows the highest power output of 2.5W. To supply more power than other USB ports, the USB-PD standard was created eventually. 
USB-PD has a maximum output of 100W and is used for a wide array of electronic technologies, specifically most flagship mobile phones. This is to mention that, All USB 4 devices will include USB-PD technology, which will spontaneously help to establish USB Power Delivery idea in the gadget sector.
Apple Fast Charging
Apple claims to have a 50 percent increase in battery life in just 30 minutes with their latest USB Power Delivery for fast charging. You'll need to have an 18W adapter with a USB-C-to-Lightning cable for the charging. Using a more powerful adapter is not much likely to help.
Qualcomm Quick Charge
Qualcomm is the most widely used chipset for flagship Android devices, and the latest processors contain built-in compatibility with their exclusive Quick Charge standard. The state-of-the-art Quick Charge 4+ has a maximum power output of 100W.
Samsung Adaptive Fast Charging
This very standard, used by Samsung devices, particularly on their Galaxy line, has a maximum power output of 18W and automatically changes charging speeds to conserve the battery's endurance.
OnePlus Warp Charging
Like the rest of the standards, OnePlus uses the proprietary Warp Charging standard, which charges their devices up to 30W without increasing the voltage. In contrast to other cases, full-speed 30W charging is performed easily.
Oppo Super VOOC Charging
Oppo keeps a regular standard that fast charges their devices at a maximum of 50W.
Fast-Charging an Electric Car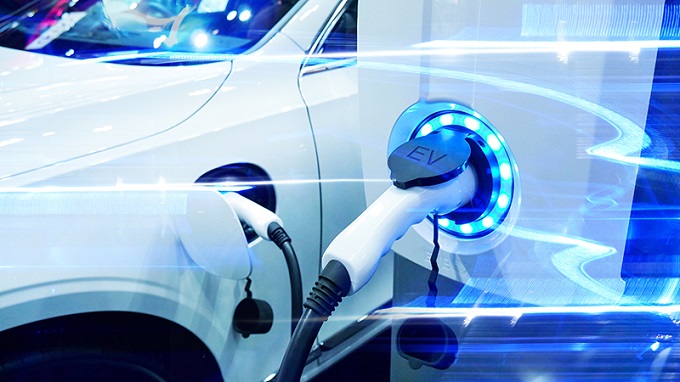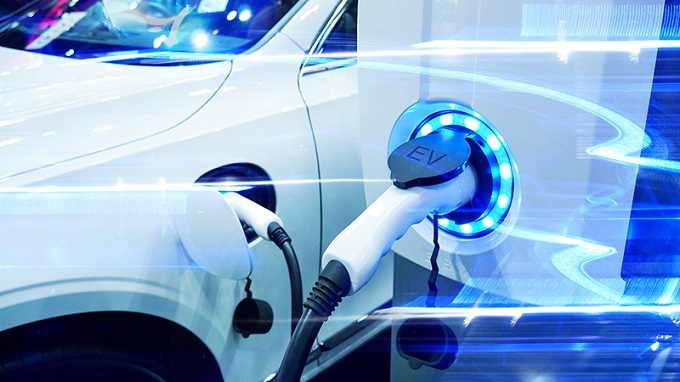 With the rising demand for electric cars, the naturally fast charging method is appreciated in recent times. The fast charger is user-friendly, less time-consuming to gear up the power of an electric automobile battery. This charger can recharge up to 80% in less than two hours. That's why more and more users are taking an interest in fast chargers to get their work done rapidly.
Although fast chargers can be available as both AC and DC, the majority of chargers are AC. DC ones that have been in production very recently. So, being efficient and expensive, DCs are only found in public areas like shopping malls or grocery markets.
Generally, 7KW fast chargers kept in homes charge a car battery to its fullest at the 6th or 7th hour. On the other hand, 22KW mostly available at service stores would consume an hour or two to finish the complete charging process.
Wireless Fast Charging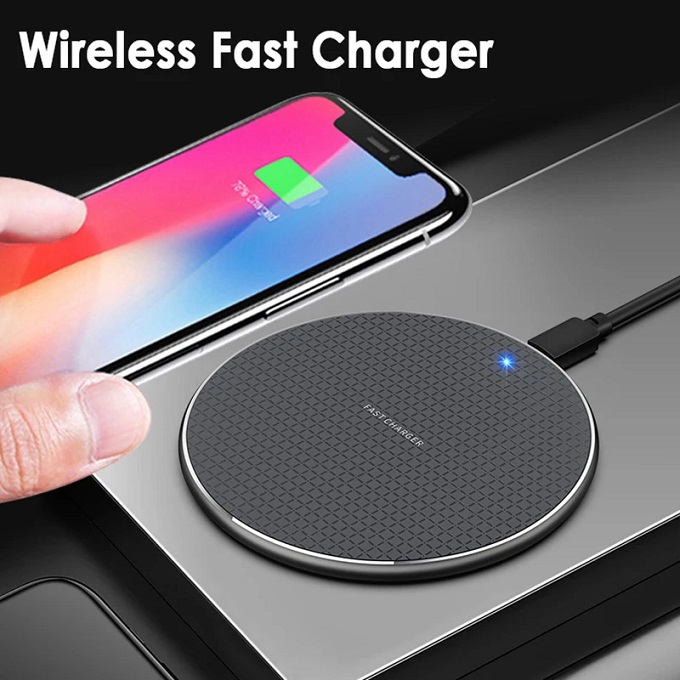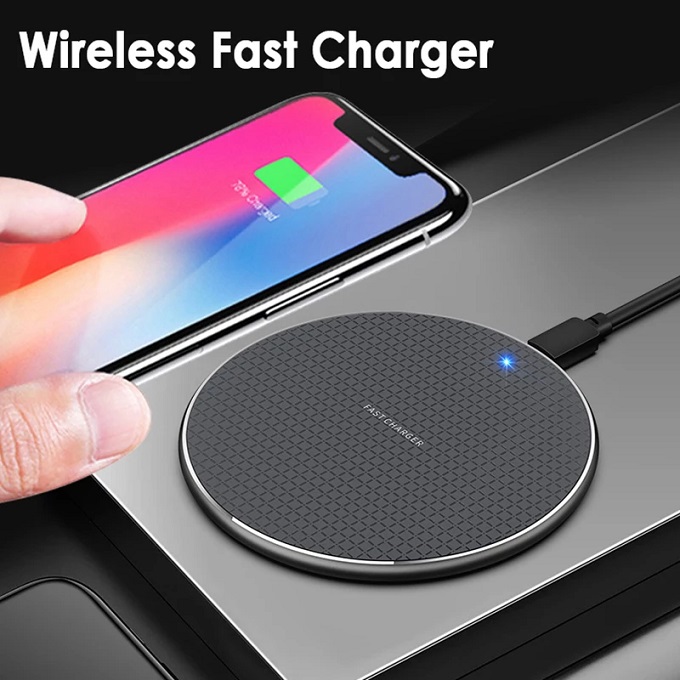 Wireless fast charging is the latest adaptation still under further research. Its main goal is to transfer power through the air medium. The fast charger can provide 10W, 15W, 30W even 65W power supply where 15W is currently the maximum stage for smartphones.
The secret behind wireless charges is utilizing sufficient coil to emit current through the air. As a result, the requirement of more space, extra heat emission occurs. More and more studies are going on to resolve and enhance this technology to cope with the increasing demand for wireless electronics.
Frequently Asked Questions
1. How do you identify a charger as a fast charger?
The majority of electronic devices hold a capacity of handling 5V/2.4 A. But while fast charging voltage gears up to 5V, 9V, 12V upgrading amperage to 3A and over, it is considered fast charging.
2. Will the fast charger damage the battery?
If the battery has no technical issues, then no, fast charging won't cause any harm to electronics.
3. Do fast chargers shorten battery life?
Yes. Fast charging is designed in a way to decrease the impact as much as possible, but nonetheless, the higher current creates more heat resulting in shortening the battery life.
4. Which is faster, USB A or C?
USB C is faster than a regular 5W charger so, to conduct fast-charging USB C comes off as handy.
To Conclude
The fast-charging standard you're trying to use vary able to use will vary depending on your device. Before plugging in any fast charger, read the instruction manual and look for the rating of the battery of your device. Make sure your device is compatible, and reach out to customer support for further assistance.