Are you looking for an ultimate guide on how to identify a fast charger? Oh, you are at the right place! I knew it. I knew that someone like me would search for such a guideline. And most importantly, charging fast is desirable to all. 
A charger is one of the most crucial things attached to an electric device. To be more exact, it's like blood circulation for a device. That's the reason you will see IT companies with the "Fast Charging" feature emphasized. Specifically, it has been a trendy need for using smartphones. And instead of a colossal battery backup, manufacturing companies tend to produce these. 
However, before we get into the core discussion, it would help best to learn about fast charging. Fair enough? Okay, get it down right! 
What is Fast Charging 
Simply put, fast charging is the technology to enjoy a quickened charging than the standard rates. In other words, the total delivered charge in a device will be comparatively faster in this way. Then how does it happen?
Well, the fast charging cables are able to send more power to a battery, unlike some typical cables. How much? While the regular USB cables send around 2.5V of current, the fast charging cables deliver 5V, 9V, 12V voltage! However, the voltage may vary depending on your device and model to some extent. 
How fast a cable can charge a device depends on the quantity of electricity. Typically, USB cables are standard-sized 28 gauge wires, whereas fast charging cables feature 24 gauge wires. That means the fast charging cables are bigger or thicker than the USB cables and allow more current to a battery.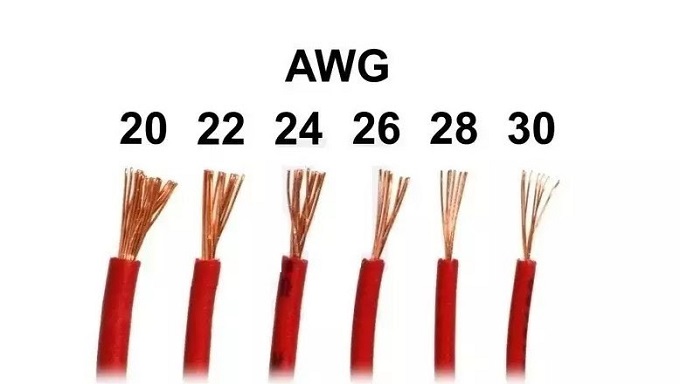 There are two ways to make charging faster. You can either boost the amperage or change the voltage. Any of the techniques can help you maximize the amount of potential energy for a device. Instead of augmenting the amperage, most of the manufacturers make a change in voltage dynamically. The good news is, most of the phones and gadgets are capable of accommodating the 5V/2.4A! 
The core components of the charging are three. These are –
Amperage
Voltage, and 
Watts
And the relationship between these three become obvious in Ohm's Law. It is as follows: 
AMPERAGE X VOLTAGE = WATTS
Tips for Discovering Fast Charger 
Are you ready to grasp the tips? Okay, here we go! There are some techniques to see whether you have a fast charger or not. Let's gradually see what they are. 
Verify the Logo, Label, or Description 
Thanks to those manufacturers who help customers easily find the fast charging cables during the sale. It is up to you to look for some indications through the logo, label, or description as a buyer. You will see your desired cables tagged as rapid charging/quick charging. This way, things become easy.
Ask Google 
Let's say you want to have a smartphone and are curious to know if it includes a fast charger or not. Then you may google and look for the specification of that phone. Google will testify if that particular smartphone features fast charging along with a fast charger or not.
Check the Cable's Amperage
A cable's amperage (A) is an easy way to see whether it is a faster phone charger cord. All the fast charging cables can carry power up to 2A, and the cables marked as 2A are the cables you can rely on in this relation. 
Have you already have purchased a smartphone? Then you better check the power output ratings. How? If it is 5V to 1A or 5V to 1000mA or less than 1k mAh, then you own a slow phone charger, unfortunately! On the contrary, if it is 5V to 2A or 5V to 2000mA or more, then no doubt, you have got the right one. 
Let the Charger Thickness Matter 
As I mentioned above, the cables capable of charging faster would be thick, and such a cable comprises broad wires. However, please do NOT think that the thicker cables charge quicker than skinny cables. And be careful of fragile wires during a purchase.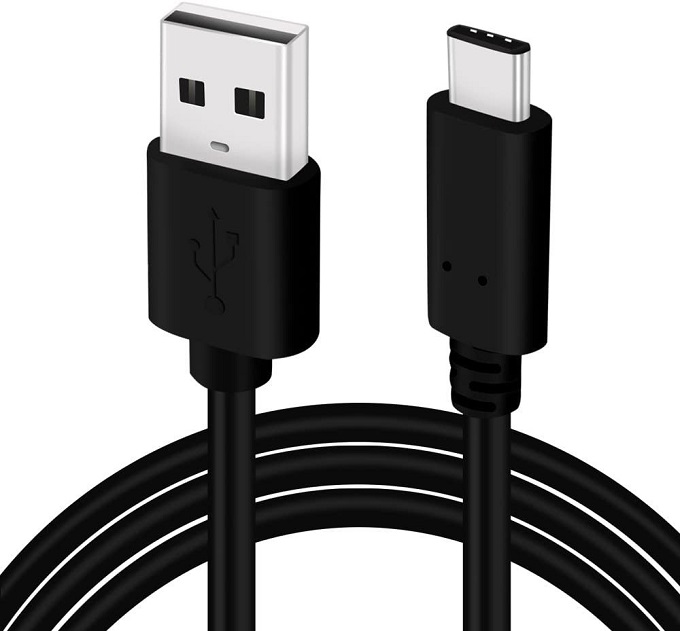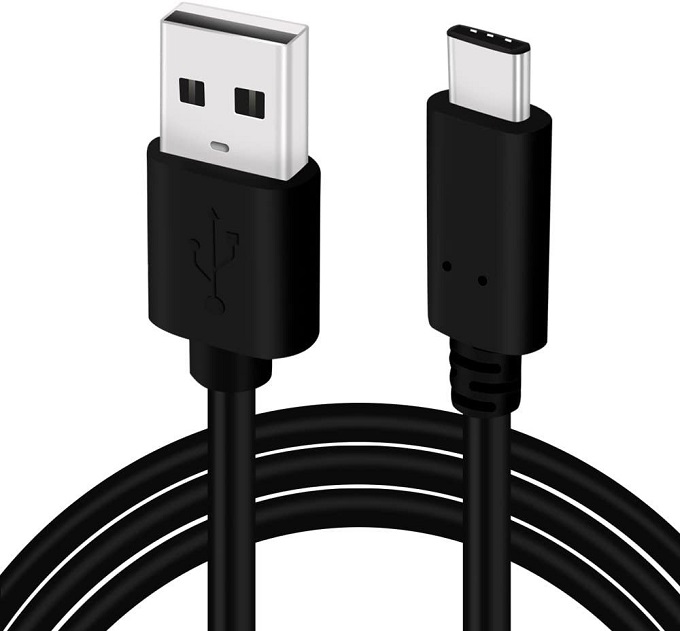 No Compromise to Official or Certified Stores
It will be wise to purchase only from a recognized merchant. It would be a safe purchase because such a dealer won't lie for the sake of their reputation. For example, if you plan to purchase a VIVO, then it would help best if you went to a VIVO showroom. 
Generally, an OEM (Original Equipment Manufacturer) has solid rapid charging standards and cable specifications. If I were you, I would have never comprised an official or certified shop.
Now it is time to get some relevant stuff. Allow us to introduce you to the types of fast charging, charging time, and best micro USB cables. Are you all set for the second dive? 
Okay, let's go! 
Types of Fast Charging
Apple Fast Charging
All the Apple phones have the capacity for faster charge. This tech giant emphasizes using USB Power Delivery to provide you with a speedier phone charger. You will get a 50% rise in your iPhone battery within 30 minutes! 
For this, a minimum of 18W adapter and a USB-C-to-Lightning cable is a must and sufficient. You may prefer an additionally powerful adapter. However, it would be worthless. That means you don't need to lust for additional power at all.
Motorola Rapid Charging and TurboPower
Now come to Motorola. This brand has come up with two fast-charging standards: Rapid Charging and TurboPower. Their Moto E and Moto G series phones feature Rapid Charging. It can deliver 10W charging via micro USB or USB-C. Additionally, it provides a slight boost over basic 5W charging. However, it doesn't allow you to monitor super-fast charging times.
On the other hand, Motorola's mid-range and flagship phones use TurboPower. You will have 15W and 18W TurboPower standards available. The smartphones with TurboPower can befriend Qualcomm Quick Charge 3.0 too. 
Oppo SuperVooc Flash Charge
Oppo's proprietary fast-charging standard is Vooc. This brand is reputed for producing faster phone chargers. Till now, it's the fastest charger manufacturer in the world. Its 65W adapter can charge the Reno Ace in just 31 minutes! And you would be excited to know that Oppse uses gallium nitride (GaN) batteries to provide you with superb performance. 
You have SuperVooc 2.0 as the fastest version available in different flavors. It uses 10V and 6.5A to charge the phones at 65W. It's fantastic that SuperVooc can combine 10V of electrical force and 5A of power and carry up to a maximum of 50W! These phones need a special USB-C cable and adapter to ensure such a high speed. 
Anker PowerIQ
You will have Anker's fast charging PowerIQ somewhat different than other chargers. You may feel free to employ it on most of the phones that comprise fast circuit charging. It can provide you with various voltage outcomes such as –
5V/1A
5V/2.4A
5V/2A
9V/2A, and 
12V/1.5A 
MediaTek Pump Express
Pump Express standard is an exclusive feature of the MediaTek-powered phones. On different devices, you will see different versions. To work with micro USB and USB-C charging ports, this company mainly includes Pump Express 2.0+. It is their low-end chipsets, and it can excel in 15W through using 5V to 20V variable voltage. 
For you, the Pump Express 3.0 and Pump Express 4.0 versions are also available. Both versions use USB Power Delivery 3.0 and depend on 5A of current.
While the Pump Express 2.0+ can charge a battery to 70% within 30 minutes, the Pump Express 3.0 plus 4.0 should cover it within 15 minutes as far as the company claims! However, the reality is, it can cover up to 55% within 15 minutes. 
OnePlus Dash Charge and Warp Charge
Both Dash Charge and Warp Charge have secured the license from Oppo and can serve as like as Vooc. Both can max out to 5V/4A to gain 20W. For say, you have a OnePlus 5T phone. Then you can expect to charge it 60% max in only 30 minutes.
The Warp Charge has excelled in both 30W wired and wireless charging. It uses a 5V/6A adapter and a proprietary USB-C cable for wired charging, and it creates an extra amount of heat to deliver 30W while wireless charging. However, nothing to worry about, OnePlus has developed an exclusive technology to charge with safety.
Huawei SuperCharge
The Huawei SuperCharge varies in voltage and amperage and works this way. It can suit most of the charging systems. With compatible adapters and cables, you can have different results such as –
5V/1A (5W)
5V/2A (10W)
9V/2A (18W)
4.5V/5A (22.5W) 
This can recharge your device up to 58% in just 30 minutes. You can try out a Mate 10 Pro and get the proof anytime. 
Oppo SuperVooc Flash Charge
The fast-charging standard of Oppo's proprietary is Vooc. For a long, this brand is dominating the fast charging market. It has the capacity to charge the Reno Ace in 31 minutes merely with its 65W adapter! Besides, Oppo uses gallium nitride (GaN) batteries to help its devices perform better. It is another uniqueness of this brand. 
Qualcomm Quick Charge
This is the most common fast-charging standard. Qualcomm's chipsets are well-spread all over the world. However, as a US resident, you won't get its all phone version available in the US market. 
In midra and Quick Charge 3+, Quick Charge 3.0 is a common yet substantial fast charging protocol. At present, the global gold standard for flagships is Quick Charge 4+. It employs tremendous proprietary fast charging technologies. No worries if you are left with old cables or adapters. You can still taste its benefit. 
Quick Charge 3.0 can max out 18W and raise the voltage from 3.2V to 20V. It says that a 3,500mAh to 4,500mAh capacity phone can achieve an 80% charge within 35 minutes only. Besides, the Quick Charge 3+ ensures the same charging speeds to less-expensive chipsets.
In addition to that, this brand includes a second power management chip. It permits up to 28W, and you don't need to have a headache for overheating at all! Among the US phones, the LG V60 ThinQ 5G beautifully supports Quick Charge 4+. We have noticed that in around 18 minutes, it can deliver a 50% charge on a depleted battery! 
Another good news for you! Qualcomm includes Quick Charge 5 along with the above ones. It leverages fast charging at 100W. And this new standard is capable of recharging a 4,500mAh battery in only 15 minutes. It can easily suit Snapdragon 865 chipsets and premium Qualcomm processors that are about to reach the market next. 
Samsung Adaptive Fast Charging
We have found that Samsung's Adaptive Fast Charging is quite similar to Qualcomm's Quick Charge by function. Both maximize voltage and amperage. True that you can't find any specifications or claims on behalf of Samsung about its fast charging protocol, but it will make you smile with incredible charging speed and overall performance.
According to the manufacturer, the Galaxy S20 Ultra and Note 10+ can charge at 45W with the support of Samsung's optional 10V/4.5W adapter. Some Samsung phones confirm even the previous versions of Qualcomm Quick Charge. And if you charge using the Samsung-certified adapter, you will get quickened speed. 
Frequently Asked Questions
How to Find the Charging Time?
Depending on a charger's quality and battery capacity, a smartphone takes its time to recharge. Imagine, you have a smartphone with a 4000mAh battery capacity and 2000mA(2A) is its charger output. Then to get the charging time, you need to divide your battery capacity by the charger output. Here it would be – 4000/2000. That means it will take 2 hours to recharge your 4000mAh battery in full.
Conclusion
Now you know how to identify a fast charger end-to-end. It's fantastic to share something that has been learned through experience. At the same time, it would be great to see your comments below! Chances are there you will face a bit different experience. Whatever it is, do not ever hesitate to share. Have a good day!