Smartphones are one of the fast-changing tech gadgets and along with the flow the charging methodologies as well. The revolving technology of mobile phones is constantly launching newer gadgets with updated features. And, meanwhile, the older versions of gadgets are on the road to obliteration.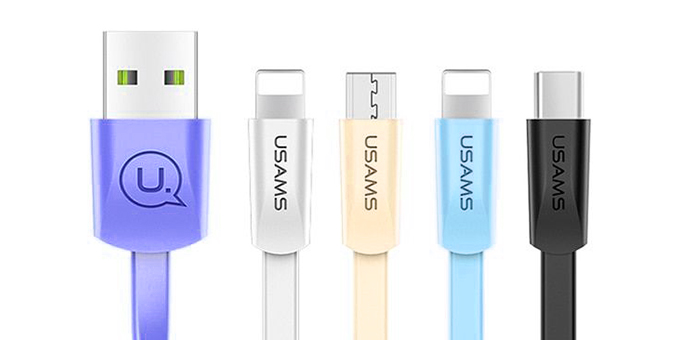 A variety in types of phone charging cables makes an incompatibility between the newcomers and the previous ones. And so, it is necessary to get updated with the trend. Though USB Type-C may emerge out as an appealing suggestion, for the time being, you may always have a hard time finding the right one for charging your phone! 
Different Kinds of Charger Cables
If we notice more or less a good number of phone manufacturers include individual charger cables and adapters. The problem of looking for the right charger is when you have mixed gadgets in your arsenal. 
For instance, you have both apple and android appliances then you know how painful it is to look for one cable. A very brief explanation of the cables comes in the following section.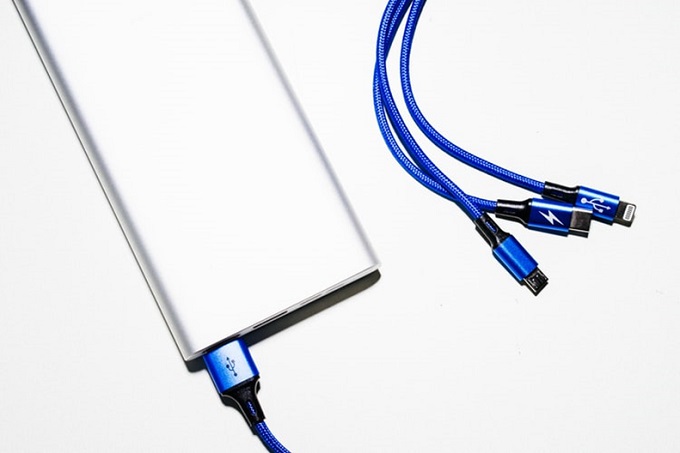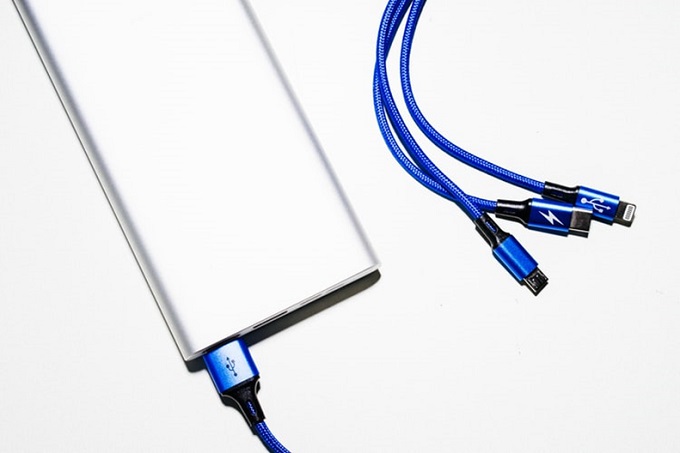 USB-A Type
USBs have multiple collections and USB-A is one of the oldest ones. USB-A are technically the ones used for play-station controller or used in computer connection; not too familiar one with the phone. 
USB-B Type
In the case of USB-B type, they have been ruling the market since 2015 and most likely the prior days as well. The B type comes in micro-B, mini–B, and super speed micro–B. There is a major incompatibility in the case of plugging in the B types. Specifically, the micro-ones, as they need to be fitted in the exact sides. 
USB-C Type
This is the trendsetter lately, more accurately this type being the fastest till date has good remarks. Most manufacturers are switching to provide USB-C ports. The advantages are- they help the phone charge up fast and also vanishes the side switch ambiguity.
Lightning 
The apple charging cable is named by lightning and even though it has been running from 2012 till 2019 it has the facility of joining ports in any way. Looks like lightning was already advanced than the USB-Cs but still the latter version of lightning is on being similar to C type. End of the day we are minimizing the time to be charged!
Measurement of Better Cables
This section will be descriptive of how the evolving process of cables runs and what is on the go now. Ever since phones were dependent on a dynamic system of charging the need never ended, as it is the most efficient till now and remains.
Micro VS Lightning
Micro cables and lightning had a similar path to walk through and no wonder lightning was superior. The core differentiation goes by the port plugging flexibility. Back then, which one charge fast was not an issue, as C type was yet to come. 
The lightning was superior in the sense that it had barely any issue on damaging the internal port. You can either plug it up or on down; doesn't matter which way. In the case of micro, there is a certain pattern of cable head and you are to focus on that. Else you know your internal phone charging port is in danger at any time.
Micro VS USB-C
Undoubtedly, USB-C is a winner, as it offers to charge up to full in less than an hour, and also up-down joining with port makes no difference. More precisely the reign of USB-B micro cables ran out just after C stepped in. 
Recently the manufacturers include C ports along with their product, else the phone port is designed such it goes with C either way. If you are still with the older model of phones, it's high time to switch to something more efficient. Check the fun versus preview.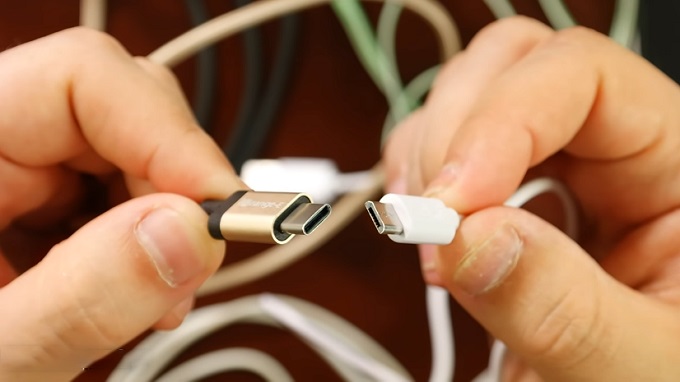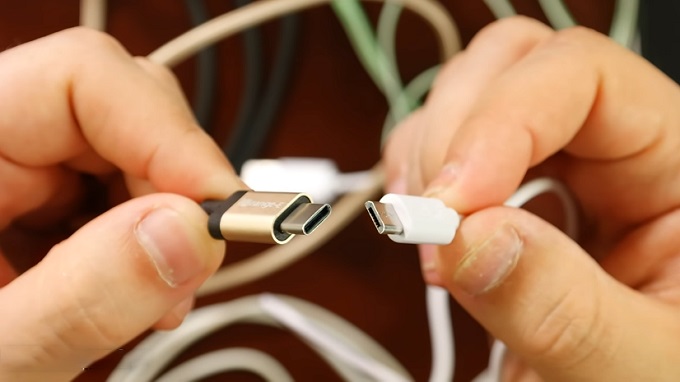 Lightning VS USB-C
USB-C is already named as a universal solution for charging gadgets and the winning ratio between the lightning and C is high for C. Why not! Apple lightning comes with comparative low standard shielding and wears off fast (all will second that). Whereas, the C is better in the fight. 
C is fast charging solution, C is modified for standing in the standard solution, of course, it is a triumph one. The day is not far when we will see the C type ruling being the favorite. A small demo in the video sums up.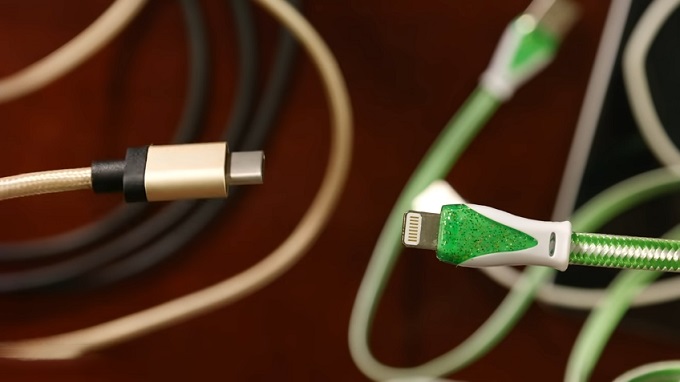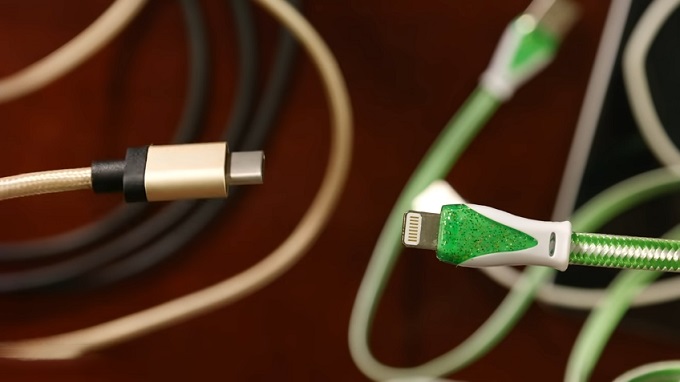 Most Efficient Phone Charging Cable 
In terms of all ways of efficiency the C type is being commendable. The coming days will be highly dependent on the C type that is because they provide an easy user experience and great for doing the job. A smart solution that charges 20 times faster than that of basic USB as they support USB power delivery (refers to fast charging standard).
Frequently Asked Questions
How Good Are USB-C Shields?
C type usually has an aluminum shield for reinforced protection; even if the shield seems off a bit and fragile this isn't that much. Rather than being on the road to a standard solution, it is pretty handy and worthy of having.
Can I Use C Type Instead of Lightning?
Of course not, Apple is not downing lightning even if there are similarities in both. Rather 2019 iPad Pro features C ports along with lightning. C types cannot be a substitute for lightning as it seems so.
Conclusion
The concluding statement can be briefed this way- the types of phone charging cables can be reduced to two major wants of the time. USB has an updated version which is the C type and lightning will not merge with C. So technically, the confusion clears with C being a great one from all aspects.