Phones stopping to charge past 80 is a common problem that we all have faced more or less. In most cases, we end up buying a new phone without even trying to troubleshoot. And the bitter truth is we could have saved quite a lot if only we had the courage to try in the first place.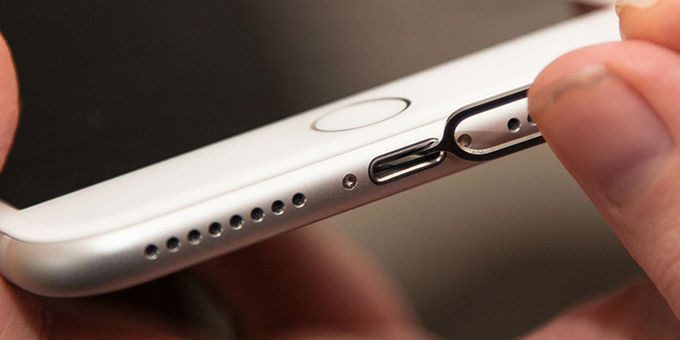 For instance, if there is something wrong with the charging port, it might be because of clogged dirt and debris. Besides, not plugging out the charger in time can cause overheating and thus charging problems. Although most modern phones come with advanced algorithms to prevent overcharging, some might skip it.
The Causes and Fixes of Phone Not Charging
Most of the time, the display shows a charging status while there is no increase in the battery percentage. That can indicate several conditions, both solvable and unsolvable. To ease things a bit, here I described some troubleshooting processes. 
The Charger Port
Sometimes debris and small particles of dirt lodge in the charging inlet and impedes the power brick from delivering power. Luckily, it is pretty easy to solve. 
First, gently scrub the area with a cotton swab to clean things out. While cleaning the dirt, do not go too far into your charging outlet and keep a light touch. Furthermore, if you see something stuck inside your charging port, clean it with a pin or a sim ejector tool with a soft hand.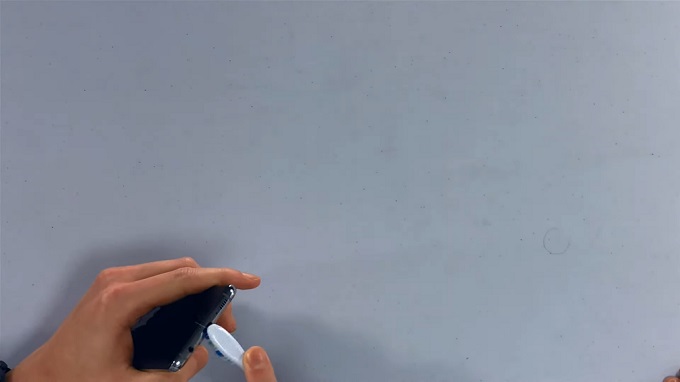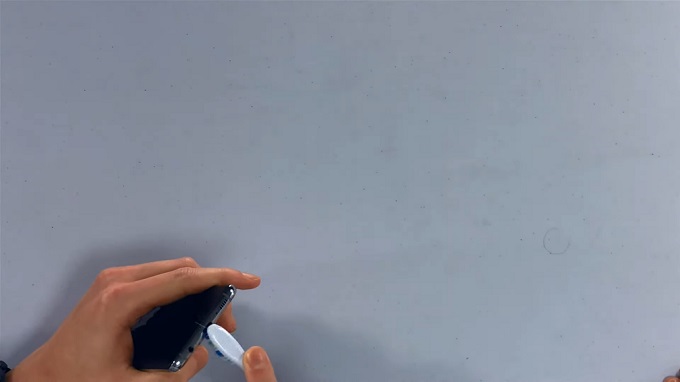 The Defective Charger
When you are continuously switching the charger, cable, or adapter, it may cause this problem to occur. So, it is suggested to use the original charger that comes bundled with the phone while charging.
Moreover, sometimes the damaged cables and the malfunctioned adapters can also cause the phone to get capped at 80%. In this regard, replace either the cable or the adapter. Besides, you can change both if necessary. 
In addition, defective sockets can also create such problems. Therefore, alter your regular charging place to see if it solves the issue.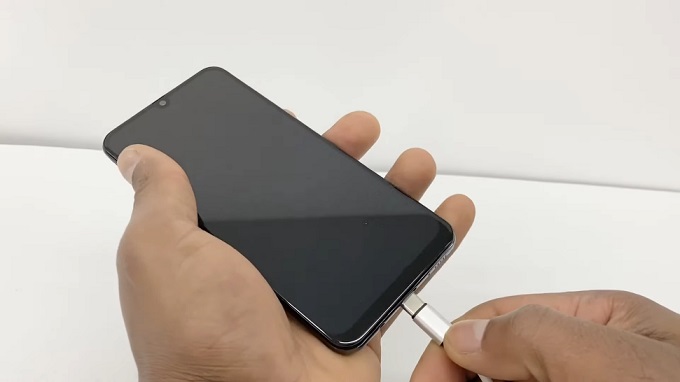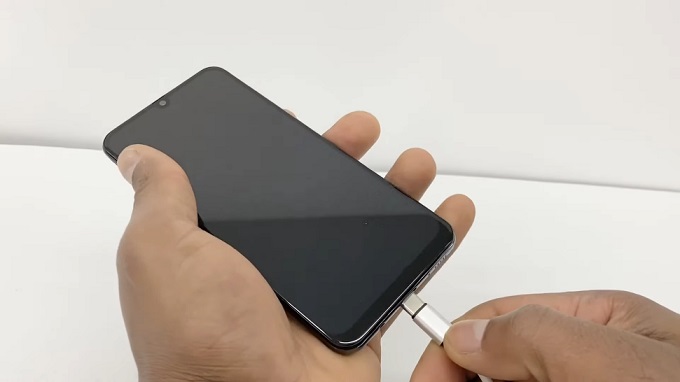 Damaged Battery
If you find nothing wrong with neither your charger nor the socket, the culprit might be inside your phone. So, find a professional to inspect the phone thoroughly. And if you trace something wrong with the battery, replace it. Generally, the manufacturer suggests replacing the battery every two or three years. And always try to replace your battery with an authentic one.
Temperature
As extreme temperature reduces the phone's lifespan, some manufacturers provide a feature that stops charging at a particular temperature. Moreover, when you are charging your phone in a warm environment, charging may stop after 80 percent. 
Usually, the phone does so to protect the battery from decreasing its lifespan. In this regard, grant it a little bit of rest to cool the phone down and plugin again. 
Battery Is Self-Preserving
Many of us would like to have our phones at 100 percent. Yet, when you are trying to have 100%, it increases the internal temperature. And the increasing temperature damages the battery lifespan. 
In addition, the mobile battery is manufactured with a lithium-ion-based organic battery that gets overheated quite fast. So, manufacturers recommend stopping charging past 80 percent. Besides, try to charge your phone before it reaches below the 20% mark.
Furthermore, some companies provide an optimized battery charging feature, by which the phone automatically stops charging after 80%. Yet, you can increase your phone's battery up to 100% by turning off the optimized battery charging from the settings menu. 
Reboot Your Phone
A temporary connection hiccup may halt the charging process. In such cases, rebooting your phone can help reconnect the charger. That is because when you restart your phone, all the background services get killed. Furthermore, a restart refreshes the phone's core components if any of them got crushed.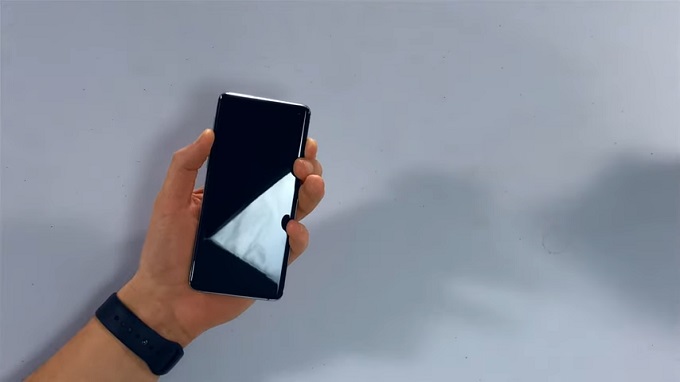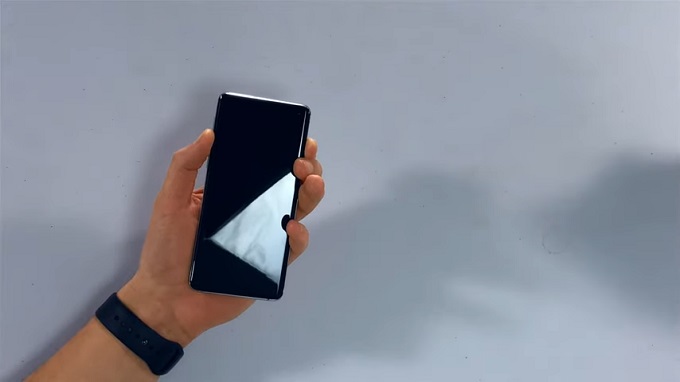 How to Improve Your Phone's Battery Lifespan
Generally, the lithium-ion battery is organic-based, which has a limited lifetime. For instance, the battery requires replacement every two years. Yet, you can make your device's battery last as much as possible by following some rules. 
Avoid Extreme Temperatures 
As I described before, the weather affects your phone's battery. Overheat decreases the lifespan of your battery. Hence, always try to put your phone on charge in a comparatively refrigerant place. For example, when you are cooking, keep it outside of the kitchen. Similarly, leave it indoors while you are roaming outside.
Do Not Let Your Phone Reach 0%
The manufacturer recommends charging your phone before it reaches below 20. Plus, they forbid you to let your phone get to 0%. Because a battery can only generate as much electricity as its chemical components can store. 
Therefore, when you constantly drain the battery to 0%, its energy storing ability decreases over time. As a consequence, the phone stops charging after a certain point. So, never let your phone reach 0%. 
Use Reliable Charger
Always try to use a reliable charger from trusted brands for your phone. And your battery needs a certain amount of voltage that only the specific charger can provide. 
In most cases, if you use a different charger from other generic brands, it fails to provide the appropriate amount of voltage. The improper supply of voltage, therefore, damages the battery internally and stops it from charging.
Is Water Damage One of the Causes for Not Charging
If your phone has gotten wet, it may damage the charging ability. Yet, getting wet does not make your phone completely useless. There are several tricks to save your phone from water damage. For instance, you can blow hot air into it with a hairdryer or dump it in a bowl of rice.
Once the phone is completely dry, try to plug in and check whether it is charging or not. If it is still not charging, seek help from a professional repair guy.
Frequently Asked Question
Should I Stop Charging My Phone at 80 Percent?
Generally, researchers suggest keeping your phone's battery within the range of 20 to 80 percent. Because, when the phone starts charging after 80 percent, the charger must hold the battery at a constant high voltage to get to 100 percent. Thus, it increases the temperature and damages the battery.
Is It Okay to Use a Phone While Charging?
While charging, whether it is okay to use a phone or not is a controversial question. Some researchers give a permit to use the phone while charging. On the contrary, some forbid using it. In their opinion, if you use your phone while charging, it increases the heat and reduces battery efficiency. 
Should You Turn Off Your Phone When Charging?
It is not suggested to turn off your phone. However, if you leave your phone for charging overnight, it is better to switch it off. By doing so, you can reduce the stress on the battery.
Conclusion
If your phone stops charging past 80 percent, do not worry. There are several reasons as well as their fixes available on the internet. The most common cause is the weather to occur such problem. Most of the time, you can solve them on your own. Yet, if you find some difficulty to solve, reach out to an expert for help.