Electric cars run on battery power. Neither diesel nor petrol can be used to fuel electric vehicles. Moreover, as opposed to gasoline-powered vehicles, EVs don't have a standard fuel nozzle. For different electric vehicles, different types of chargers with various plugs are required.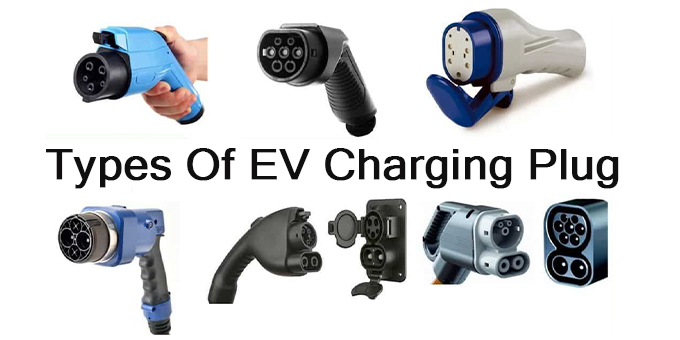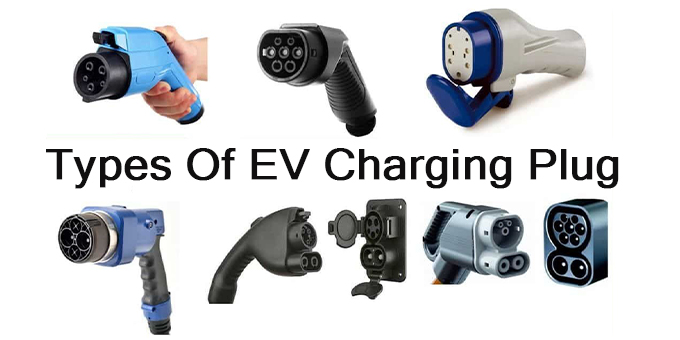 Comparing EV charging plugs to mobile phone chargers, new EV charging plug designs appear on the market so frequently, similar to how mobile phone charger connector types have evolved. Therefore, different types of EV charging plugs or connectors are now available. Let's look at the types of commonly used EV charging plugs in this article.
Electric Vehicles and Its Types
An electric vehicle, in short- an EV, is easily identified by its name. Specifically, the vehicles which run with an electric transmission system and are mostly powered by electricity are known as electric vehicles. However, you'll find various types of electric vehicles in the market because of separate designs and mechanisms.
To be more specific, there are mainly three major types of electric vehicles available in the market right now, and all the EVs fall into these groups. Let's explain the different types of EVs.
Hybrid Electric Vehicle (HEV): Identically, these electric vehicles run with a combined system of fuel and battery. Here, you primarily need gasoline to run the vehicle and cannot plug in to charge the battery. Usually, the battery is recharged through a regenerative braking system and ICE.
Not to mention, the engine runs using an electric motor, which provides enough energy to start or accelerate the engine. For this reason, a compact engine is enough to run the electric motor of the hybrid electric vehicle.
Plug-In Hybrid Electric Vehicle (PHEV): According to the mechanism, this vehicle is actually an updated version of the HEV. Usually, a plug-in hybrid electric vehicle comes with a larger battery that can run the engine alone without the help of gasoline. The significant thing is that you can plug in to recharge the battery of this vehicle type.
Typically, the battery is recharged in a similar way using ICE and a regenerative braking system like a conventional hybrid electric vehicle. However, when you want to utilize the full advantage of the battery, you need to plug in the battery.
All-Electric Vehicle (EV): This type appropriately abbreviates the name "EV". Because, all-electric vehicles run using electricity alone, and there is no function to input gasoline. As a result, you cannot run the electric motor-supported engine without utilizing the battery.
Mostly, you need to recharge the battery using an EV charger that comes with plug variations according to your vehicle designs. However, the regenerative braking system also charges the battery to a lesser degree, and the power is always stored in a large battery for later use.
Types Of EV Charging Plugs
Charging plugs of the EVs vary upon the charging speed and current. Basically, the charging plugs are categorized based on the charging rate into three sections called slow charging, fast charging, and rapid charging. Besides, AC (Alternative Current) and DC (Direct Current) also differentiate the plug types, and both of these are available for most plug designs. Today, we'll provide you with these EV charging plug types below.
For Slow Charging
Slow charging plugs generate power ranging from 3 kW to 6 KW and include mains charging. Typically, the slow charging plugs are suitable for home charging, and you can use them for charging your EV overnight.
3-Pin Plug
You may often see this type of plug with laptop chargers. A 3-pin plug is one of the basic level chargers for an EV. In terms of power supply, it cannot go over the 3 kW AC current and can be easily plugged into a 3-pin plug-in system. And, the charging units can be either tethered or untethered cables.
Commando
Commando is another 3-pin charging plug, which does not match with the basic 3-pin in structure. This 3-pin plug has round pins and supports up to 6 kW AC. So, the power absorbing capacity is also higher than the basic 3-pin charging plugs.
Type 1
The type 1 charging plug is also known as J1772. As a matter of fact, this plug comes with five pins and supports an AC connection. Specifically, type 1 charging plug is popular in America and Asia. The charging power level remains near 6 kW.
Type 2
Mennekes is the other name of a type 2 charging plug. When considering the slow charging, type 2 tops the choice list for home and commercial uses. This IEC62196 charging plug is a very common choice for electric vehicles in Europe. Moreover, the single-phase charging of this plug supports around 6 kW current per hour.
For Fast Charging
The fast charging cables are usually found in parking lots where people generally park their electric vehicles for an hour or more. So, you may see these plugs available in leisure centers, supermarkets, etc., to charge your vehicle at a fast-charging rate ranging from 7 kW to 22 kW.
Commando Tesla
Mainly, this Tesla destination plug is suitable for Tesla models. However, you can use it on other supercharger-supported electric vehicles. And, it can take up to 22 kW charging current.
Type 1 AC
Type 1 fast-charging plug is another type of the J1772 plug. The main difference here is the charging speed. More specifically, this type 1 AC plug supports around 7 kW instead of 6 kW.
Type 2 AC
Similar to the slow type 2 charging plug, this mennekes plug comes with a 7-pin setup. But, the charging current can shift from 7 kW to 22 kW AC, according to the cable and power discharge function.
For Rapid Charging
The plugs which are used for rapid chargers are the fastest plugs for charging an electric vehicle. Because these plugs can pass current very fast using DC or AC and recharge the battery to 80% within around 20 minutes.
Type 2
This mennekes plug is the highest modified version of its type and supports up to 43 kW AC. Most people consider it a basic option for rapidly charging their electric vehicles.
CHAdeMO
DC ranging from 25 kW to 100 kW separates it from other plug types. Primarily, the CHAdeMo is considered a standard DC charging plug for EVs.
Tesla Type 2
The Tesla type is only supported in Tesla vehicles and supplies only DC. The range can go from 120 kW to 250 kW.
CCS (Combined Charging System)
CCS is the enhanced version of type 1 or type 2 plug. In both cases, this plug supports the current from 50 kW to 350 kW. Most importantly, the two-part setup makes the plug unique and the fastest option available right now.
Conclusion
Now you know the popular EV charging plug types according to their designs and setup. If you differentiate them by current types, most of the charging plugs will fall into the AC category. And, the DC charging plugs are usually used for rapid charging. Under those circumstances, you should use fast or rapid charging plug types for convenient use and choose the slow charging plugs to charge your electric vehicles overnight.