Owning RC vehicles is bliss. And if you are a hobbyist, then you have a special place in your house and your heart for your RC vehicles. No matter what it is, a buggy, car, monster truck, airplane, or drone. 
The thing they have in common is the power source, the battery. And to connect them is a whole other story. Sometimes it takes a lot of time to connect, charge and maintain the batteries themselves. Let alone the vehicles. 
One of the factors that can ease your battery troubles is having a good battery connector. It will not only give your battery a good charge but also the performance you expect from your RC vehicle. And a good battery connector also prolongs the battery life, maximizes the output of the vehicle, and eases the taking-off and charging process.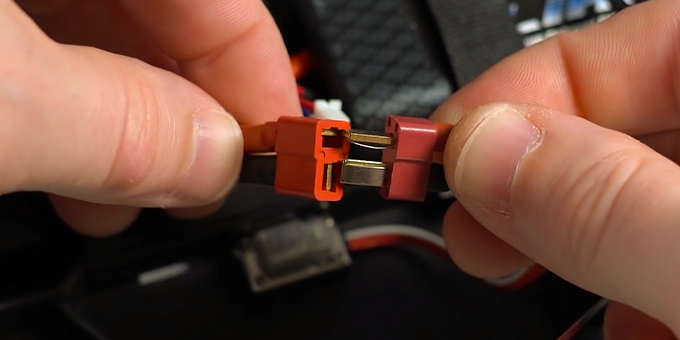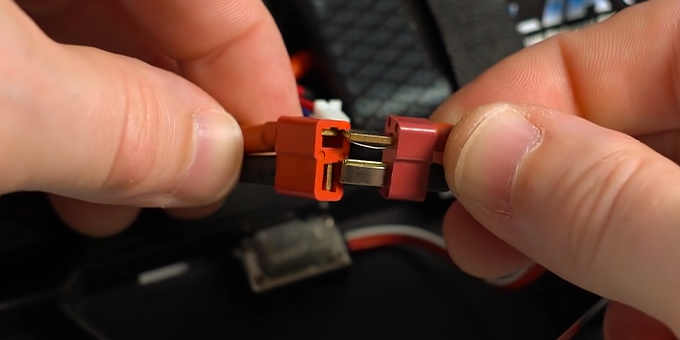 So which connector do you get? Different batteries require different connectors. And you will find a whole lot of them on the market. That is why we have gathered the best RC battery connector in the market in this article.
You will find them not only helpful but also informative about what amperage they will work and shoulder issues.
Battery Connectors for Your Buggy, Car, Boat, Airplane, and Drone | Best Options
Here are the best RC battery connectors that you should go for for the best performance and are worth your money. They come in combos and a whole lot more.
1. Yowoo 4 Pcs Deans Style T Male Plug to EC3 Female Connector Plug Adapter for RC Lipo Battery
To charge or use your Lipo batteries on a device that doesn't have an EC3 plug or connector, you can check out the Yowoo Deans T Plug to EC3 battery connector.
The installation would take seconds and there is nothing much to do with it. You don't even need a manual with it. It is that simple.
As it is made of RC Lipo batteries, the material used in this connector is plastic. Although Lipo batteries don't produce a huge amount of heat, they sometimes might alter the structure of the connector.
On the good side though, you get 4 of them in a package. 
They perform great with any kind of Lipo battery that has a Deans's's T plug.
The continuous taking off and on might loosen the grip of the connector after a long time of use. So it is a good idea to keep them on.
Pros:
Good connectors.
Works efficiently.
It Comes 4 in a package.
Cons:
Loosens up with time.
Not a good choice for airplanes.
2. 5 Pairs T Plug Connector Female and Male Deans with 14AWG Silicone Wire for RC Lipo Battery Cable Drone
If RC gaming is your thing and you need to do a lot of customization, chances are you will need both Deans T plug connectors male and female. That is where this Elechawk Deans T male and female connectors pack comes in.
You get 5 pieces of both male and female connectors in one package. So even if you needed only one of them, some spares will go a long way.
They are solderable and come with copper contact plates. The low resistance makes them work great for any RC lipo battery's power to flow efficiently.
Thinking about what the material is? It is made out of 14AWG tin-platted copper. And these can perform great under 25A of continuous electrical flow.
No connection issues or what so ever. Just plug them in, solder the ends and you are good to go.
One thing you should keep in mind, check the gauge of your device's battery and then go for them. If they don't match, then this will burn out.
Pros:
Great connectors.
Good quality copper-plated contacts.
Comes in a pair of 5.
Cons:
Doesn't seem to fit with other EC3 connector contacts for some reason.
3. Hobbypark 10 Pairs T-Plug Connectors Male & Female Deans Style w/Shrink Tubing for RC LiPo Battery Pack ESC Electric Engine Motor Parts
Another great alternative to your Dean's T plug can be this T plug connector from Hobbypark. They come in a pair of 10. So you get more for the buck.
These plugs are very well built. With their hard plastic body, they are pretty durable on sight and also at work. 
The connectors have a gold-plated copper metal build, which ensures a secure connection. No trouble with the connection of any sort. They will perform great with any RC vehicles you want to use.
As for shouldering issues, these connections can hold the heat from the shoulder iron and don't melt like other T plugs out there. Good thing they are built that way. 
In addition, you also get some shrinking tubes that you can put over the shouldering to make it more secure. A thoughtful piece from the manufacturer.
But keep in mind, they can hold power flow up to 120A. Good for smaller RC vehicles. But if you have a bigger output, this won't be able to hold it together.
Another thing, before shouldering, remember it is a plastic material. So a bit overheat can melt the plastic casing. 
Pros:
Solid build and sturdy.
Works with almost any device.
No falling off or connection issues.
Cons:
Not meant for power output over 120A.
4. JFtech Tamiya Big Style Connector Male & Female Plug with 100mm 14AWG Soft Silicone Wire for RC Speed Racing Model Speed Controller Battery ESC
Not Deans T plug connectors? Looking for Tamiya-style connectors? We heard you. The JFtech Tamiya Style connector comes with both male and female plugs with more in this package.
The battery connectors come with 100mm (10cm) of 14AWG silicone wire with them. That makes them more useful and handy for any RC vehicle owner. No need to find the extra wire to shoulder on with.
No matter what you use it for, these connectors will work fine. For their low resistance build, you get the right amount of power output for your vehicle. No more slowing down on low charges or anything like that.
They have a good farm fit with both the male and female plugs, so no worry about the connections getting detached while going over a ramp or hill. 
One thing that might bother you at first is the tight-fitting of the plugs. You might think it's a fault in built quality, but it isn't. As your vehicles need power in a low resistance, it is a good option to have firm and tight-fitting plugs. Otherwise, a slight rumbling of the vehicle will set it off the track for good.
And you get to use them not only on your RC vehicles but also on any other project you are working on. Especially for aircraft that require high power output while taking flight for the first time.
Pros:
Really good built quality Tamiya connectors.
Low-resistant silicon wire for 14AWG.
Comes in 5 pairs.
Cons:
5. 10pcs Compatible for TRX Traxxas Plugs Lipo/NiMh Brushless ESC Battery RC Connector 14awg 15cm Silicone Wire for RC LiPo Battery FPV Turnigy/Zippy
And last but not least, the TRX Traxxas plug. This is a savior for many people who are looking for an alternative to other connectors that just don't go well.
This TRX Traxxas connector comes with a 14AWG capacity. Over that gauge, it might melt away and cause disconnection to your device and the battery.
The battery connectors also come with 150mm (5.9in) wire. Which is a great touch from manufacturers. Even shouldering them is easy as cake for their resistance and high build quality.
You get to have 10 of the connectors. 5 males and 5 female connectors. Which is a great deal. 
As TRX Traxxas connectors don't have the traditional complicated build of other connectors, they work efficiently and provide the power you need for your RC vehicle. They are easy to shoulder, easy to clip onto each other with a firm grip, and easy to disconnect without any issue.
They will work the same till the end just as they came out of the box. No power shortage or low voltage issue on them whatsoever.
If you are looking for a better solution for your RC vehicle, these connectors will amaze you. 
Pros:
Amazing connectors.
Works with any Lipo battery.
14AWG support.
Cons:
Frequently Asked Questions
What are male and female connectors?
The male connector has the side with the pin while the female connector side has the socket that goes into it. Same as other household equipment plugs and wall sockets.
How many amperages does the TRX Traxxas connector hold?
TRX Traxxas connectors hold up to 60 Amps.
What EC connectors should I use for my Lipo 6S or 8S battery?
You should use EC5 connectors with your Lipo 6S or 8S battery as they have more resistance than an EC3 connector.
Conclusion
There are a whole lot of connectors available in the market for your RC battery vehicle. But as a hobbyist, you need your RC vehicles to perform the best. It's not just a toy, but a very emotional device to you that no one will understand. That is why you must take good care of them.
Providing a good amount of power is not only good for the RC vehicle, but also for your own joy. The RC battery connectors mentioned here are one of the best in the market at the moment. Read thoroughly before you shoulder and use them. Otherwise, this might not only damage your battery but also your vehicle.