Often our batteries get down. We suffer, and we look for a solution. And it seems that you are in trouble with your Lipo battery.
That is indeed a problem!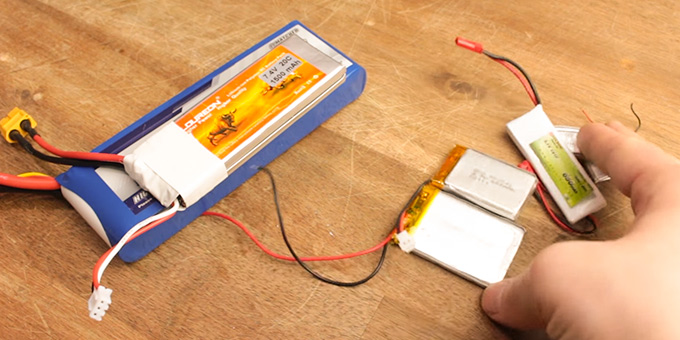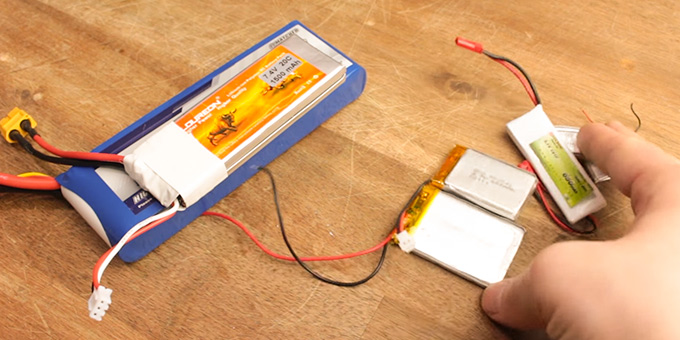 But no worries, this post contains the best tips in this respect! Before getting into the core portion, it would help best if you secure a clear idea of what a lipo battery is and why it goes out of service. Agree? Okay, that's cool!
Lipo Battery
Lithium Polymer (LiPo) battery is a rechargeable, lithium-polymer battery. To be more exact, it is a lithium-ion polymer battery of lithium-ion technology that uses a polymer electrolyte. It is one of the most popular batteries in the world. However, it becomes damaged or dead when we use it in the wrong direction.
No products found.
The predecessors of the LiPo batteries are Lithium-ion and Lithium-metal cells. Experts had been developing lithium batteries since the 1970s, but they got blessed, particularly during the 80s. Afterward, in 1991, the successful release of the first commercial cylindrical Li-ion cell paved the way for the Lipo battery.
Factors that Deaden a LiPo Battery
For example, often, we become careless and let our Lipo batteries go too low, whereas they shouldn't ever be below 3.0V. Although there are some chargers that won't let them go below 2.5V, prevention is always better than cure. Most importantly, some factors can damage your battery no matter what protection you have! These are as follows.
Sometimes, being excited, people accidentally run their place or car for a long time. Sometimes it becomes necessary too. And because of are in hurry, they forget to turn off their cell phone music or any other device that contains a LiPo battery. No wonder, such an incident may run your battery down.
You might have forgotten to unplug your battery and got your battery dead. Remember, whenever a LiPo is out of use, unplugging it is a must. Many people seriously don't know that it starts discharging when they leave it connected continuously.
Sometimes, voltage cutoff becomes an issue. The Electronic Speed Controller (ESC) sometimes fails to get it set. Yes, all the standard cars and planes include ESC devices. This controlling system helps them regulate the amount of battery power aptly.
However, if you forget to set them appropriately, you will expose your LiPO battery to colossal damage. On the contrary, if you maintain a low voltage cutoff, your battery will never go below the recommended voltage.
Don't know whether you have made a mistake while flying your plane. Being excited, some of us fly too low and get stuck in a tree or an infrastructure that bars. Such a mistake can run your battery down.
Violating the charging rate is also a common reason. Do you know most of the LiPo batteries need slow charging? They require slower charging compared to NiMH or NiCd batteries. For example, you must recharge a 3000 mAH capable LiPo battery in not more than 3 amps. And the charge rate is 1C for most of the LiPo batteries available in the market.
Note: C stands for the battery capacity in Amps.
For the same reason, if your 1000 mAh battery is equivalent to 1A, and the charging rate should be 1C. Similarly, the safe charging rate would be 3C for a 3000 mAh LiPo battery. And the safe charging rate should be 4.5C for a battery of 45000 mAh.
Steps for Reviving LiPo Battery
Now it's time to get into the core part. Let's see how you can revive your LiPo battery. The restoration will be super easy if you follow the steps below.
Understanding the Risks
First of all, you had better agree that the LiPo batteries are simultaneously volatile and dangerous. We have heard a number of cases of their causing widespread fire where they burned down a whole residence! Not merely that, several radio-controlled planes came under fire and got crushed! Can you imagine?!
That's the reason, again, discharging at a slow pace is always safe. Apart from that, there can be internal damage. Such trouble quickens even further at 1V and below.
Managing a Smart Charger
A good charger with balancing features may suffice to recover your battery. However, please don't forget – the charger needs to be capable of controlling the charge current.
Following Trick Before the Charging Instructions
To restore your LiPo battery, it would help if you followed a guideline. Before abiding by the charging instructions, you better not leave your battery unattended. Instead, observe it carefully with your hand by feeling the battery heat.
And if it catches fire, simply choose a safe zone and let it burn outside!
Charge the Battery
This is the stage where you have to charge the battery at a slow pace. Get a rate of 1/20 C charge when the charge is below 3.0V and let it cross 3.0. Probably, you will need a NiMh or NiCad charger setting.
No worries, most of the NiMH or NiCad chargers comprise safety features. When the battery reaches between 3.0 and 3V, you can raise the speed to 1/10 – 1/5 C. On the other hand, if it becomes more than 3.7V, you had better charge at 1 /2C until it gets full.
Check the Normal Usability
Finally, you have to measure the level of the damage. The internal damage must have been severe if you see your battery got discharged too low. On the contrary, if it works alright, you may regard it okay for usual usage.
Things You Will Need
In this journey, you will need a set of logistics and strategies as a must. To come up with a good preparation you have to ensure the following things. Please have a look in a row!
A balanced li-po battery charger
A NiMH capable charger
The guidelines or steps mentioned  above for the ultimate recovery 
The connection between the LiPo battery's main plug and NiMH charger
Charging the battery by means of the lowest possible current, such as 0.1A
Setting the charging voltage to the nearest voltage to the nominal voltage of the Lipo battery
Monitoring the voltage number
Verification of the battery by a standard LiPo charger to see whether the battery is in the over-discharged rate
Charging the battery to its utmost capacity
Tips for Disposal
Perhaps, a replacement is no longer possible, and you are only left with the disposal option. In such a situation, you had better follow the steps below.
Discharging the battery as low as possible will be wise. We would love to recommend using a computerized charger. Else, you can go for any other solution.
Then you have to make your Lipo battery bathe in salt water. For this, you have to submerge the wires fully. Then keep adding table salt in that salt water until it can no longer dissolve. You have to keep the battery under for a minimum of 24hours.
At this phase, check the voltage level if you need 0.0V. Otherwise, you just leave it in the water.
Then it's time to trash the battery. You don't need to worry about safety. The lipo battery doesn't cause any harm at this stage.
And yes, you must rely on a professional if you are not confident enough. A badly discharged LiPo battery is a bit risky to handle!
Cautions You Should Maintain
Again, dare not leave your battery unattended during the whole operation
Do not hesitate to postpone if the battery starts swelling or changing its shape
Choose a fireproof location for this total job to get proper ventilation
Do not verify an imbalanced battery to avoid catching fire
To Wrap Up
In this article, though we have talked a lot to show how to bring a LiPo battery back to life we will advise you to take preventive measures. Yeah, such a battery requires care since it gets charged using a CC/CV system that stands for Constant Current/Constant Voltage system.
And even if you fall in trouble, no problem anymore. After going through this entire post, nothing can fail you. Stay good, stay safe!