When your battery goes down to 20%, it is time for you to charge it up. But sometimes, your battery refuses to be charge even it acknowledged that it is connected to the power. This can be a simple software bug, that can easily be solved by just updating the driver.
Whenever you are facing this plugged-in and not charging problem, the first thing you should do is to go to the device manager and click on the battery. Then, you will see two battery drivers- uninstall both of them by right-clicking. Lastly, restart the laptop and your driver should be back and updated. This easy method can solve your issue if the hardware is alright.
Why Is My Laptop Plugged in and Not Charging
But if it does not work, or you have some other problem with charging, it is time for you to check the hardware. Let us show you the way of how you can solve some of the most common charging problems in the easiest way.
Check the Connection
Before you do anything, check the charger, if that is plugged in and connected to your laptop or not. You might have just connected the charger to your laptop but forgot to turn the power on. So, this kind of mistake happens, when you are in hurry. In that case, no need to panic at all.
Plugged In, Not Charging
Sometimes your laptop recognizes that it is plugged in and refuses to charge the battery. So, these types of issues can be solved by updating the software. Sometimes the regular windows update fixes this issue. But if it does not, or if you do have any windows updating option right now, here is what you have to do.
Step 1: Go to Device manager
Search for the device manager on your laptop and press enter. There you will see the battery option, click on that and it will be expanded.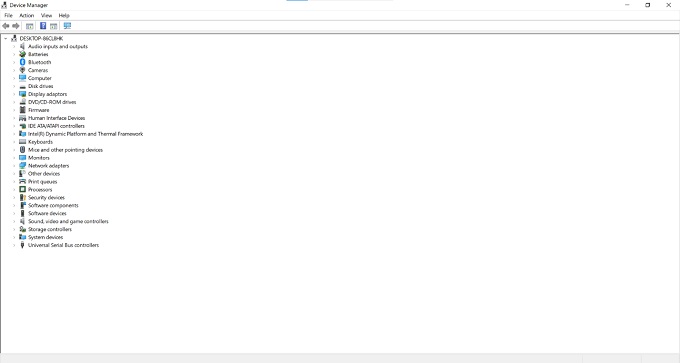 After expansion, you will have two options. 
1. Microsoft AC Adapter
2. Microsoft ACPI- Compliant control method battery.

Step 2: Uninstall the Drivers.
Now uninstall those two drivers mentioned above by simply just right-clicking on each of the items. Do not worry about the battery drivers getting uninstalled. They will just come back and reinstalled when you restart your laptop. 
Step 3: Remove the Battery
In this particular method, removing the battery is not mandatory for you. If you have a removable battery, just pull it out and disconnect the charger. Now if you don't have the option of a removable battery, you can keep it this way.
But sometimes it does not solve your problem if you skip this step. So what you can do is, remove the back panel and disconnect the battery from the motherboard and pull it out. 
Step 4: Reassemble the Battery
If you have removed the battery, put it back and reconnect it. Then plug in your laptop and turn it on.
Step 5: Check if it is Charging
Now if the laptop is turned on, click on the battery icon on the system tray. And you should see your laptop plugged in and charging.
Sometimes a simple restart can fix this issue for you. But if it does not, follow these simple steps to get your laptop back on track.
Remove the Battery
There is a huge possibility for your battery to be damaged. So you have to check the battery condition and see if it's alright or not. If the battery is removable just pull it out. And if it is not, like we mentioned before, pull out the back panel and remove the battery by disconnecting it from the motherboard.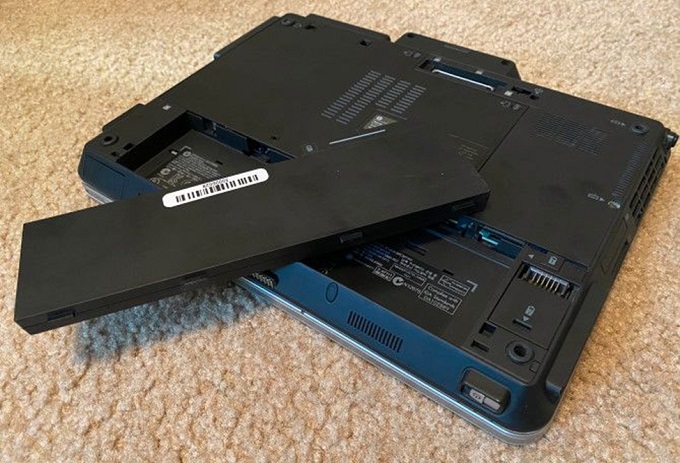 Now press the power button for 15 seconds and this should drain the remaining power from the laptop. Afterward, reconnect the power cable to your laptop and turn it on. And make sure the battery is out of the way here. 
The reason behind this process is to check where the problem is. Now if the laptop turns on properly, it means your power cable or charger is alright. And the problem here is with your battery. 
Power and Sleep Settings
Another solution that you can do by yourself is to check your power and sleep settings. All you have to do is to search for the 'Power and sleep settings on your Windows 10. Or you can go to settings and find this option there. 
In power and sleep settings, you will have the additional power settings on the right side of your screen. After that, go to the change plan settings and set the turn-off display, sleep, and brightness settings according to your choice. And for any change to be effective, click on save changes.
Use the C-Port for Charging
Nowadays the manufacturers are coming with the idea of charging your laptop with the C-port. Though not all the recent models are supporting this C-port for charging as they might have been there for file transferring and stuff. But if you have a C-port and it has got this charging icon there, you are good to go and try it out.
If the C-port allows you to charge your laptop battery, then you might have a problem with your regular charging port or the power adapter. But remember one thing, when you are using a C-port for charging, make sure the charger is compatible with your battery. 
Otherwise, it will cause lasting damage as the charger might not use the right wattage. As a result, you might face issues like slow charging or not charging at all. Besides, you will not be able to use the laptop on battery for a decent amount of time, even if it is fully charged.
Check the Power Adapter and the Charging Port
Now check your entire cable length and see if the wire is bulgy or physically damaged or not. Also, you can disconnect the AC adapter from the charger. And look inside the AC adapter's port. If you can see something wrong with it or smell burning, stop using the adapter immediately and get a new one.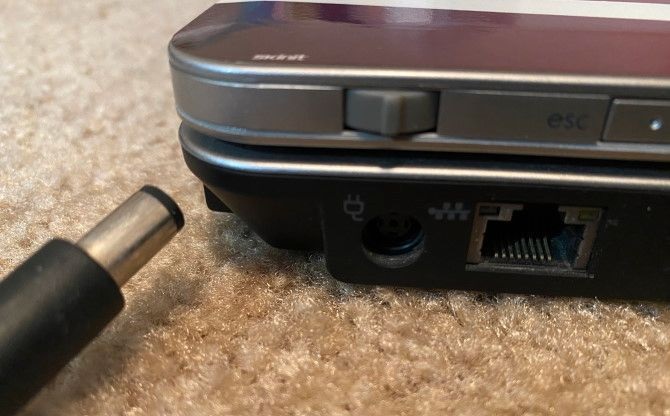 However, if the power adapter is alright, it is time for you to check inside the charging port. Here, the charger should fit perfectly to the port, and you should hear a clicking sound whenever you are connecting your charger. But if it is loose and refuses to connect to the power, try jiggling a little bit and see if it gets a good connection.
Consult a Professional
If you still cannot figure out the problem or the solution, you can always go to a professional or the tech shop. Besides, if you still have the warranty for your laptop, it would be great for you to solve this issue without spending any extra bucks.
Frequently Asked Question
Is it harmful to my batteries if I leave my laptop plugged in all the time?
In recent years, the manufacturer is using some advanced technology to save your batteries from overcharging. So as long as you are using the original power adapter and batteries, it should be fine. But if you are using any third-party product, you should keep it unplugged whenever you are not using it.
What can I do if my cord isn't working?
First look for the issue by checking the wire and the AC adapter port. If you see any fraying in the wire, you can just splice the inner wire and seal it carefully. Make sure that the power is turned off. Also if you can't do this perfectly, it can cause a fire hazard. However, if this does not solve the problem, you have to get a new cord.
Conclusion
Updating the driver to solve your charging issue might be the easiest solution of all. But if you have any hardware issues, it can be a little tricky for you. In that case, seek the professional's assistance to solve this 'plugged in but not charging issue'. Again, try not to use any third-party adapter or battery to save your battery from damages.