We are living in the minimalist era for quite some time. Everything is carry able and handheld at this moment. One of the minimalist techs we use every day is the laptop. It is the personal computer we always wished for. It is one of the tech advancements that we will use for a long time.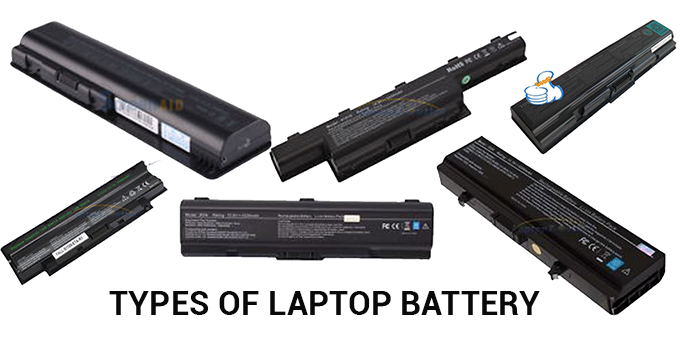 Like any other tech device, the laptop is also powered by a portable battery and AC power. It can work for some time without the need for direct electrical power. This makes it more convenient for anyone, especially professionals. There are three kinds of laptop batteries. Though two of them have suffered significantly from being an old tech. Let's dive into them.
Three Types of Laptop Batteries
Lithium-Ion Battery
This is the type of battery you will find in today's laptops. It is a very common battery for any smart device these days. They are used for their lightweight, fast charging capability and non-hazardous nature.
Though lithium is flammable, the occurrence of a laptop catching fire is very rare. They have overcharge safety chips in them for power regulation. They can be carried anywhere and don't suffer from the memory effect. Best of all, they have a slow discharge rate, so you can use your device for longer without any AC power.
Nicad or Nickel Cadmium Batteries
This is the father of new inventions. From the lead-acid batteries, this was the next innovation. And NiCad batteries were good. They were used in the first and second generations of laptops. It is hardly used today for its memory effect. Without use, the NiCad batteries slowly lose power. But it forgets that and keeps holding on to the charge it had. That is called the memory effect. The cadmium inside the battery crystalizes and this happens with time.
Another reason for NiCad batteries going out of use in laptops for their heavyweight. Bulky and prone to memory effect, NiCad batteries were slowly taken over by NiMH batteries. 
Nimh or Nickel Metal Hydrite Batteries
This was the better version of NiCad batteries. It was lighter than the NiCad, could hold more power, and lasted longer. NiMH batteries didn't have any harmful components, so they were environmentally friendly. But it also suffered from the memory effect and lost its place. And it was taken over by Lithium-ion batteries. 
Frequently Asked Questions
Q. Can I use a NiMH battery on my laptop?
A. If your laptop came with a NiMH battery, you can use it and buy spares for it. But if your laptop doesn't come with one, it is not advised to use a different battery. 
Q. Can Lithium-ion batteries catch fire?
A. Though it is built with a lot of caution, Lithium is highly flammable. So overcharge or malfunction or misplacement of your laptop may cause it to catch fire. 
Q. Is there a smart laptop battery?
A. Yes. The smart laptop battery is just lithium-ion batteries with monitoring chips included. It keeps telling you the battery's condition and information when you want it. 
Conclusion
Everything changes over time. You can find NiCad and NiMH batteries in the market. But they are hardly used in laptops anymore. Lithium-ion batteries rule the power world of laptops now.
Always remember to use the same type of battery that your manufacturer provided with your laptop. You want to get a powerful battery for your laptop, which you can, only if your laptop supports it. If it doesn't, you shouldn't be a laptop doctor yourself and bring harm to the device.