Wireless charging charges a smartphone or other device wirelessly, without using a charging cable. Inductive charging works by transmitting electrical energy through a magnetic field through the air.
Now, what is Qi wireless charging?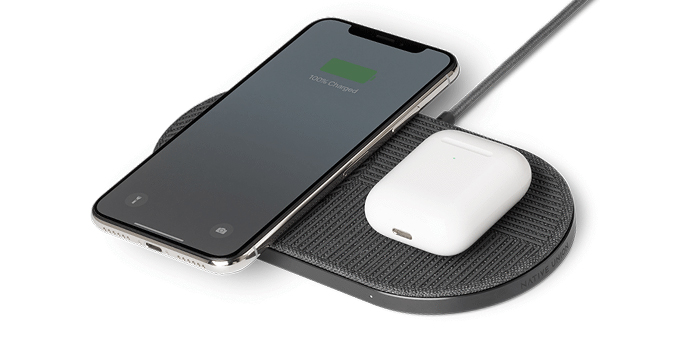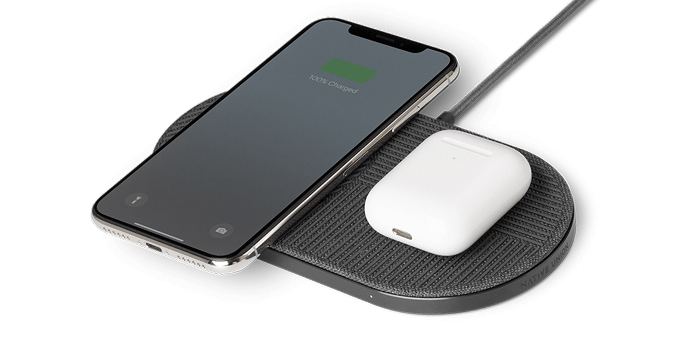 Qi is an industry-standard for wireless charging that has been adopted by the majority of smartphone manufacturers. The word "Qi" is pronounced "chee." You don't need to plug your phone into a charging cable while using a Qi wireless charger. It has a charging pad that supplies power to your phone. Only you need to put your Qi-supported phone on the charging pad. 
Let's disclose all about Qi wireless charging that you need to know.
Qi Wireless Charging
Here 'Qi' is a wireless charging standard. You can relate it with the 'Bluetooth' method. do you know, how does the method work? Yes, it's simple yet a very effective system of wireless charging. Two devices having the Bluetooth function can transfer data to each other without injecting any connector.
Qi wireless is similar to Bluetooth. If you have a Qi capable charging device, you can charge your phone that has Qi charging compatibility.
You will be amazed to know that two giant smartphone manufacturers- Apple and Samsung, both are compatible with Qi wireless charging. It is only one charging standard that works for both.
In addition, there are several Qi charging pads available in the market. By which you can recharge your phone. However, if your phone doesn't have the built-in Qi standard, then what can you do?
You can do nothing but buy a Qi case that gives Qi charging access to the phone. 
Wireless Charging Standard
Wireless charging is all about recharging your devices without a cable. We commonly find two types of wireless charging processes; one is magnetic inductive, and the other one is magnetic resonance. A wireless charger transmits electricity through a magnetic field without a cable by using this technology. 
Qi Standard
Qi is a Chinese word. Pronouncing of the word is 'chee'. It means lifeforce or energy flow. Qi standard transfers wireless power through inductive charging technology. 
Wireless Power Consortium developed the Qi standard back in 2008. 
Technical Structure 
Qi wireless charging system has two parts; transmitter and receiver.
A charging pad works as a transmitter connected with a power source. It has a built-in transmitting coil that generates a pendant magnetic field. 
Here, a phone works as a receiver. In that case, the battery of your phone must have a built-in receiving coil. 
Transmitting and receiving coils are loops of copper wire. The charging process starts when the two devices (transmitter and receiver) get in touch together.
How Qi Wireless Charging Works
If you want to recharge your phone without using wire, you need both transmitter and receiver with the Qi standard accessibility. Here, you need to put your compatible phone on the charging station to recharge it. 
When you do that, the inside coils will work as a power transformer. Here, the charging station generates an electromagnetic field that creates an electrical current that flows to the phone battery.   
Benefits of Qi Wireless Charging
Access Mobility 
Qi wireless charger gives you superb access mobility. You can access it on your bed, in your car, at work, or on the go. As a result, a dead battery can not be an issue anymore.
Easy to Charge
You can recharge your mobile with the Qi wireless charger. To do that, you need to put the phone on the charging case. And when you need to use the phone, pick it up. The process is just like keeping the phone on the desk.  
No Wire Fumble
Wire fumbling is the most disturbing part while charging a phone. But Qi wireless charging system saves you from this awkward happening.  
Wide Rang Availability
Qi wireless charging system is now available in every possible place. You will get a built-in Qi charging station in hotels, travel lounges, airports, coffee shops, restaurants, businesses, stadiums, and other public places.
Certified Standard
All Qi-standard-based products should have passed the laboratory test. Only after that, any product will get a 'Qi Certified' remark. Here you need to be conscious about labels like 'Qi Compatible', 'Qi Compliant' etc. Because these labels indicate that the product is not tested on the Qi certification process.
Frequently Asked Questions
Is Qi wireless charging safe?
Ans: Yes, it is. Every Qi wireless charger must have to fulfill the requirement of the Qi Certification process to ensure safety which makes Qi wireless charging safe. 
Is Qi wireless charging bad for the battery?
Ans: No. A Qi-certified wireless charger must have to regulate efficient energy output. The process ensures that the battery will not be over-heated. 
Is Qi wireless charging faster?
Ans: Qi wireless charging is not as fast as charging with a wire. According to an experiment, a standard wired charger is 50% faster than a Qi wireless charger. 
How do I know if my phone is Qi-enabled?
Ans: Your phone has an identification measurement symbol. It is the Qi logo. If your device carries a Qi logo, it will be considered Qi-enabled.
Final Words
Lastly, I would like to remind you that Qi wireless charging makes it easy to recharge your phone. No more disturbance for wire fumbling or tension for low-battery notification. Just put your phone on the Qi charger pad and pick it up when you need it. You can use a Qi wireless charger both indoor and outdoor.