Both 1 amp and 2 amp chargers are good to charge any phone. However, depending on the battery size, it is usually decided which one to use. If the battery doesn't need too much charge then it is used with a 1 amp charger. But if the battery can hold a lot then 2 amps or higher is used.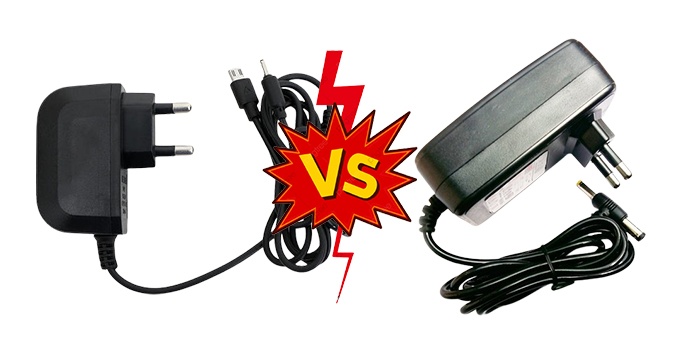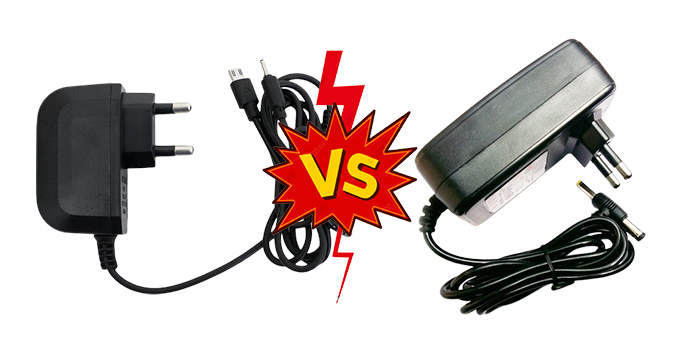 That doesn't mean you can't use the 2 amps charger on your device that recommends a 1 amp charger or vice versa. The device is drawing power at the rate they are designed to. So, in the midst of the 1 amp vs 2 amps charger battle, even if you use a higher amp it will charge the same.
Difference Between a 1 Amp and 2 Amps Charger
Ampere is determined by dividing the current flowing through the wire with time. To put it simply,
Amp = Current/Time. 
Here the current is measured with the unit Coulomb (C) and time is usually measured in Seconds. 
So, for 1 Amp we can say, 1 C charge is traveling through the wire every second. But when we are talking about 2 Amps the charge becomes double. Now, for 2 Amps, 2 C charges are traveling through the wire every second. Thus we can say, to get 2 Amps we have to double the charge carrying rate.
Effect of Amps on the Charger
A charger doesn't solely depend on the Amps. This amp is multiplied by the Voltage of the charger to get Watt.
Watt = Amp * Volt 
Hence, when talking about the charger, we have to consider both Amps and Volts.
Assuming the charger has the same volt, higher amps can be good. A 5 Volt 2 Amp charger will charge a battery than a 5 volt 1 Amp charger if it supports the amp usage. Most of the devices restrict the usages of higher amps to make sure the battery remains healthy.
These days phone battery chargers can support up to 15 watts in which uses 2.4 amps. But older phones use as low as 0.5 Amps to 1 Amp because of their lower capacity battery. With the phone battery getting bigger it is becoming necessary to increase the amps and voltage of a charger. That way you don't have to charge it for a long time.
Using Higher or Lower Amp Charger than Original
Sometimes you cannot find the right charger for the right device so you have to do with whatever you can find. This is especially true if you own a lot of devices. So here we will discuss what happens when you use higher or lower than recommended amps to charge a device if they have the same voltage.
Using Higher Amps to Charge
If the charger has the same voltage as recommended, having a higher amp won't really affect things much. All the devices are designed to use the set amount of amp while charging. So even if you use a 2 Amps charger where it is recommended to use 1 amp, it will only use the 1 Amp as it is designed to use.
So when it comes to using higher amps, you can say there are not too many amps. As long as the volt remains constant across the charger, it will only pull the amp it needs to charge the device. So whatever amp your charger has doesn't really matter.
Using Lower Amps to Charge
If you use a 1 Amp charger for a device that needs 2 Amps then it will charge very slowly or even may not charge. To explain why that is, let's say the voltage of both the chargers is 5 Volts. 
Now, when you use a 1 Amp charger it will output 5 Volt * 1 Amp = 5 Watts of power. But when you are using a 2 Amps charger it outputs 5 Volt * 2 Amps = 10 Watts of power. So the power output gets doubled when you are using a 2 Amps charger instead of 1 Amp.
That is why the 2 Amps charger recommended device will charge very slowly when charging with a 1 Amp charger. As for not charging, it happens simply because the power input is lower than the power output. 
That means the device is using more or the same amount of power as it is getting while charging. So the charge is already being used as it is charging. Thus the charge is not going up. And if the device uses more charge than it is getting, it can even lose charge instead of getting it.
Other than that, having a lower amp can heat the device too since it will take charge for a long time. This as a result can also reduce the lifespan of the battery.
1 Amp vs 2 Amp Car Battery Charger
A car battery has a capacity of around 48 Amp-hours. If you are using a 1 Amp charger it can take up to 48 hrs for a flat battery to fill up. But it will only take 24 hrs to fill with a 2 Amps charger.
Since the car battery has a bigger capacity, it is possible to charge it with higher amps. A car battery can usually take up to 20 Amps charger. Here anything up to 10 Amps is known as slow charging and it is better for the health of the battery.
But if you are choosing between 1 Amp and 2 Amps for a car battery charger, 2 Amps will undoubtedly be better. Mainly because of the time it needs. With a 1 Amp charger, it will need a very long time to charge. You can get any amps up to 10 and be okay to charge a car battery regardless. 
Frequently Asked Questions
Which charger is best 1 amp or 2 amps?
Ans: If the voltage of the charger is the same, then the 2 amps charger will be better. Because the 2 amps will give more power output if the device can support it.
Will too much amperage hurt a device?
Ans: As long as the voltage remains within the limit, there is no such thing as too many amps. The device will only use the required amount of amps regardless of what the charger supports.
Conclusion
So after all that, we can safely say that having a 2 Amps charger is better than having a 1 Amp charger with the same voltage. A 2 Amps charger can be easily used for a 1 Amp replacement. But unfortunately the same cannot be said for the opposite. So it is better to have a higher amp as long as the voltage is the same.