You may wonder why your iPhone takes so long to charge and what you can do to speed up the process. In reality, there are many reasons why your iPhone takes so long to charge. The first thing you need to do is to determine what caused the issue and then decide what needs to be done to resolve it.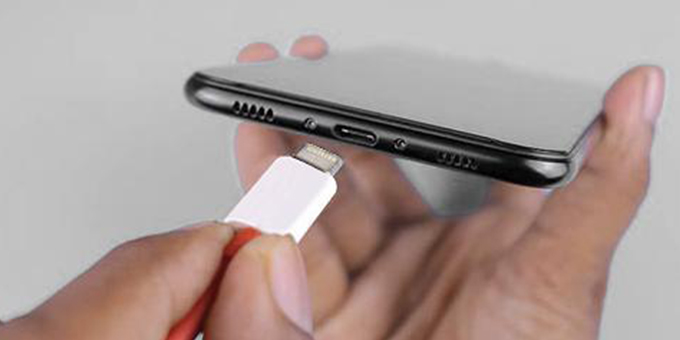 In this guide, we will explain to you exactly what causes your iPhone to charge slowly and how to resolve it. We will cover various reasons for the issues that generally occur, as well as some techniques to help speed up charging on your iPhone.
Why Does My iPhone Take So Long To Charge
We can categorize the reasons primarily into two groups. One is software-related, while the other is hardware-related. During this section, we will explain the likely cause and possible solutions.
Hardware Problems That Cause Your iPhone to Take Longer to Charge
Using the wrong charger
With the sheer number of chargers Apple offers, it doesn't make life easy for anyone.
Normally, you will receive your iPhone with a full-size USB to lightning cable that can be connected to a power outlet and plugged into your Mac or to a port on the power outlet.
Among the two, the fast-charging route is via the mains.
Apple recommends checking for charger damage such as broken or bent prongs if your device still charges slowly.
In addition to cleaning the charging port on the bottom of your iPhone, make sure you keep your iPhone clean and dust-free.
Additionally, ensure that the charging cable is stamped "Made for iPhone" – otherwise the cable may not work.
So now that we've cleared out the complicated stuff, we'll take a look at some simple do's and don'ts when you're charging your phone.
A Dusty Port
It is not uncommon for pockets or a bag to accumulate lint that impedes the phone's ability to be charged properly. 
A clogged charging port can cause charging problems, but there's a low-tech fix. You can easily remove lint or debris from the port opening using a toothpick or bobby pin. In the case of a more severe clog, using compressed air can be helpful in getting rid of excessive debris.
An Old Phone
I wish we didn't have to say it, but sometimes you have to let things go. Older phones have older batteries and memories, which degrade significantly with use and grow slowly over time.
With faster processors and faster-charging technology, smartphones have advanced in recent years. You can now go from zero to 50% in just fifteen minutes. Additionally, older smartphones may not always be compatible with the latest app and software updates, so they are often slower to charge. So having a phone more than 3 years old means you need an upgrade.
A Weak Power Source
If you charge your phone from a computer (laptop or desktop), you're guaranteed to receive a slow charge. Despite the latest USB standards (version 3.0), a PC can only draw .9A (1.5A if no data syncing is occurring). It's even lower if you're using a USB 2.0 device, at .5mA. So next time you need your phone to charge quickly, just plug it into the wall.
A Weak Power Adapter
The latest phones are built to accommodate adapters that are substantially more powerful. Anker's dual-port charger, for instance, supplies 24 watts versus the usual 12, so you may be able to extend your charge time by upgrading your adapter. 
However, even just charging your phone with the charger that came with it can help. On the other hand, the charging process will probably be slowed down if you plug in an older power adapter, such as one that came with your older phone. 
Use the latest power adapter shipped with your latest phone, and to get maximum results- if possible think about upgrading to a fast-charge adapter.
Software Problems That Cause Your iPhone to Take Longer to Charge
Using Apps
When charging your iPhone, take a break so that it charges smoothly with no lag.
Although it can be hard not to use Instagram and Snapchat, it could quickly drain your handset's battery.
As a bonus, you may also become less addicted to social media.
If you can, avoid making extended phone calls when your phone is charging to avoid slowing it down.
Downloading in the Background
Apple introduced the Background App Refresh feature in iOS 7. Basically, it allows them to continue checking for updates even if you aren't actively using them. When charging your phone, you can toggle this option from WiFi only to save mobile data or turn it off completely. Thus, you can prolong the battery's life.
You can do this by opening Settings>Tapping General>Background Refresh and selecting the Background App Refresh option.
Now you can either turn off the feature completely by selecting "off" or, below that, turn it off selectively for specific apps.
Follow the instructions above to enable it, and then turn it on again after you've finished charging.
Charging in Normal Mode
You can effectively keep your phone off-limits and charge it faster by using Airplane Mode while you can't tear yourself away from it. Due to the fact that it eliminates mobile data and WiFi.
But keep in mind that this will also prevent you from using apps, making or receiving phone calls, or browsing the web.
Screen Brightness
Make sure you turn down the brightness when you're starting up, as it's another battery hog.
Control Center offers an easy way to manage brightness, which can be adjusted by dragging its brightness bar.
Or, in Settings>Display & Brightness, you can adjust the brightness.
Outdated Apps
Another solution to the problem of slow charging after an iOS update is to fix glitching third-party apps. When an app isn't updated, it ends up acting up after a system update. Usually, this happens because the minimum system requirements are no longer met, and the app can't run properly as a result.
Follow these steps to check and install pending app updates via App Store on your iPhone if it has enough power and a stable internet connection:
Tap the App Store on the Home screen. By doing so, the app will launch.
Simply scroll down the screen and tap Today at the bottom.
By tapping the User Profile icon in the upper right-hand corner, you can access your account details.
See if there are any pending updates by scrolling down the Available Updates section.
You can install all pending app updates simultaneously by tapping Update All.
Whenever all your apps have been updated, restart your iPhone to take effect.
Final words
In a nutshell, you can comparatively charge your iPhone faster by doing two things on a regular basis.
Every month, let your iPhone's battery die. Apple suggests that lithium-based batteries should be charged to 100% and then completely discharged once per month. "This is essential for proper maintenance of the battery" (charging it to 100% and then completely discharging it).
Ensure that the lightning port of your iPhone is clean. Make sure the lightning port is free of lint and other debris before complaining that your phone cannot charge. To clean the port, turn the phone off, and gently remove any material that clogs it with a normal toothpick.