Surprises are good – usually. Nevertheless, life throws curve balls at you sometimes when you're not prepared. Perhaps you are running late for an important meeting, or a big date is approaching, and your phone won't charge. 'Why isn't my phone charging', you find no one but to ask yourself.
Just because your phone isn't charging doesn't mean it is time to replace it. Take the following steps before you call an expert or open your wallet.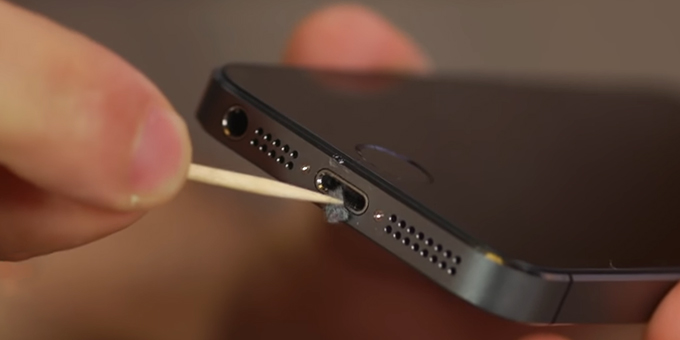 Charge Problems on Your Phone
Globally, the majority of smartphone users have an Android or IOS device. Since most of the reasons for both devices are similar, we did not differentiate between the section on iPhones and Androids. In this article, we will provide you with solutions to the reasons your phone isn't being charged.  
Why Your iPhone Isn't Charging
In 90% of cases, iPhones that do not charge are caused by loose connections. When your connection loosens, you may not notice it until you pick up the iPhone hours later only to discover that there is no charge. It's not really complicated at all. Perhaps you didn't connect your iPhone cable firmly to the charging port or you didn't plug the charger perfectly in. 
The battery port of your iPhone may be dirty, another possible cause of the problem. It makes sense that your phone's charging port would trap dust since it is simply a hole in the middle of your phone. In addition to dirt and lint, it can collect really anything small enough to fit inside. 
Let's be honest, the cables on iPhones are known to be fragile. Therefore, bending your charging cable often will affect its durability. The exposed Lightning cables on your iPhone may work for you today, but you never know when they will stop working. A new cable might be just what you need to find out what went wrong. If your cables display similar symptoms, change them up to see what went wrong.
Sometimes, chargers, outlets, and charging ports may be functioning properly, but the phone itself has problems. More specifically, your iPhone's software has malfunctioned, making it non-chargeable. Chargers and outlets are important components, but the iPhone is the thing that actually is charging.
Why Your Android Doesn't Charge
We must first explore why the phone will not charge before moving forward with how to fix the charging issue. Some people may have problems with their phones not charging when they plug them in, or they experience slow charging that causes their battery to drain faster than their phone is gaining power, preventing them from ever reaching 100%. 
Besides USB cables and chargers, there can also be problems with your charging port or temporary software problems resulting in charging problems. An inappropriate power source or faulty charging cable and adapter may also cause phones not to charge normally or to charge slowly. 
Moreover, it is also possible that a corrupted device cache may contribute to such problems. Fortunately, you will discover in this article simple solutions that will assist you with resolving the charging issue of your Android device. You should, however, contact a specialized mobile repairing service provider if the problem still persists.
How to Fix Charging Issues
Plugging your phone in … and nothing happens. 
Maybe there's a message that reads "Not Charging.". It may say that it is charging, but the battery doesn't appear to grow at all. The phone may not even recognize that it's connected. Regardless of the problem, you can try the following troubleshooting steps to revitalize your phone.
Do-It-Yourself USB Port Fix
Doing a little DIY repair on your actual hardware is often the quickest, easiest, and most successful solution. Most often, the problem occurs because the metallic surfaces inside the USB port do not make good contact with the micro USB charger. It could have occurred from a manufacturing defect or by repeatedly plugging and unplugging the charging cable. 
In simple terms, you simply need to turn off your smartphone or tablet and use something small, like a toothpick, to push down on the tiny tab inside the USB port of your device. You should do this very carefully and gently; after which you should plug in your battery again. It is usually enough to do this nine out of ten times.
Try Another Cable or Wall Adapter
In most cases, it's the cable that's the weakest part of the charger, not the adapter. Apple users are particularly affected because of the proprietary and expensive Lightning cable, which only lasts 15 minutes (just kidding!). Nevertheless, all cables are subject to endless flexing and curling, which can cause damage over time. You can also ruin your charging experience by using an unreliable USB cable instead of the one that came with your phone.
Testing another cable and seeing if it works properly on your device is the easiest way to diagnose a faulty one. If it works, the original cable must have been at fault. 
There are also times when the adapter will not work at all and will end up in the garbage (or the e-waste bin, if you care about the environment). The best way to minimize adapter failures is to stick with well-known and respected brands rather than cheap, no-name products. Even though Apple sells its chargers for a hefty price, it's tempting to buy cheap chargers from the drugstore checkout line. Besides being unreliable, cheap chargers can also pose fire hazards in some cases.
Plug It into a Wall 
Since computers' USB ports deliver less power, charging via a wall outlet is always faster. In general, wall sockets can provide twice the power of USB ports, and fast chargers can provide five times the power of USB ports. As a result, charging speeds are sped up considerably. Thus, if you have a slow phone charger and you have a laptop connected: that's the problem.
Check that your wall charger is compatible with your device if it does not appear to be working. You might not be able to charge your phone properly with a charger from another device – As an example, a Bluetooth headset charger will not provide as much energy as a charger for smartphones.
The charger that comes with high-end smartphones nowadays may not deliver fast charging, even though the phone supports it. Make sure you read all the fine print.
Clear Out the Charging Port
If your Phone's charging port is infected with lint, dust, dirt, and other matter, it could be blocking the connection. Well, in third-grade science, we learned that dirt and lint make poor conductors (ok, this part may have slipped our minds while we were staring out the window).  
Look inside the charging port of your phone with a flashlight.
You should not use compressed air when trying to remove the plug from the port, according to Apple. To solve the problem, we recommend using either a toothbrush (you may also wrap a bit of cotton around the end of the toothpick to collect dirt, however, please be sure not to leave the cotton behind in the port itself) or an anti-static brush.
Are you wondering what anti-static brushes are all about? Usually, this is one of those mini-paintbrush-like tools that come with electronic devices like shavers and hair trimmers. Do you know what they're for? They are for cleaning smartphones. (Just kidding)
Do Not Use the Phone While It is Charging
You may experience slow charging if you are used to using your phone while it is charging. It happens because the app you're using consumes a considerable amount of charge, which slows down the charging process. The majority of apps may not affect what your phone does, however video games and regular apps on cellular networks may cause the battery to charge slowly on your phone. 
It is possible that the phone won't charge at all or even lose charge in extreme cases when you use the phone while it is charging. This might give the impression that the phone cannot be charged at all. 
To figure out if this is the problem, you just need to let the phone charge for a while and not use it. If the issue persists, you may need to try other solutions listed here.
Turn off the Background-Running Apps
Having apps running in the background when you aren't using them can cause your phone to charge slowly. Older, less technically advanced phones are less likely to have this problem with their better hardware and operating systems. You can check if your device has this problem easily.
During a regular charging cycle, you should note how fast your phone is charging. The next time you charge it, you should shut down all the background applications and services. If the charge rates are noticeable different from each other, which means you have found the culprit!
Since iOS keeps tighter control over apps running on your phone, this issue is unlikely to affect iOS devices.
Replace the Battery
In the long run, batteries come to a point of no return and struggle to hold a charge after a few years. As they are recharged and discharged more often, they will need replacing sooner. You should take your battery back to the manufacturer for a replacement if it's been broken for six months, but if it's been more than two years, you're probably nearing the end of its life expectancy.
Batteries that are defective usually bulge or leak liquid, which makes them easily spotted. In the event that you do not see anything like that from the outside, open the battery compartment on the device (Unless there is a sealed battery compartment on the device).
It may help to try spinning the device if the cover does not come off. It is possible for your phone to spin if the battery bulges enough inside the case to deform the casing. Even though this bulge is not easily visible, it deforms the case enough. Getting your phone to the repair shop and buying a reputable replacement is the best option if you suspect your battery has swollen.
When All Fails: Call an Expert
Nevertheless, if none of these options resolve your problem, you will have to consider whether your phone is damaged or defective. You're left with no choice besides to take your phone to the manufacturer if that happens. It's (relatively) easy to get to the Apple store if you have an iPhone or iPad. 
However, for other phones, you'll most likely need to contact the manufacturer's customer service department and send the device in for repair. The repair may cost you a little or a lot depending on the issue and whether your phone is still under warranty. However, it is surely cheaper than buying a new phone.
Frequently Asked Questions
How to Quickly Charge My Phone 
There are fast charging options available from some phone brands, including Samsung and Huawei. As the name suggests, the technology enables mobile phones to charge more quickly.
Is there any way to resolve the problem of fast charging stopping overnight? The following tips can help:
You can check fast charging through the settings. Go to the settings to find out if it has been enabled.
Chargers should be configured correctly. Some chargers are not designed for faster charging. 
Be careful to ensure that the charging block is the same brand and supports fast charging. Charge problems may occur on devices from third parties.
Install the latest updates 
Resetting your phone's factory settings is the last resort. If you reset, your data will be deleted. Back up your data beforehand.
How Can I Charge Faster Without Changing My Setup?
While your device is charging, you may encounter a delay in battery gain if you are using battery-intensive apps/features. You may notice that your android phone is not charging properly or not charging at all if you play graphic-intensive games while it is charging and, as a result, the battery is losing charge beyond the gains.
Similarly, taking a call while charging, or skyping can affect the battery's ability to reach 100% capacity. In these cases, the battery will never fully charge. You can solve the problem by turning off or putting your phone in Airplane Mode, which will stop the network connection, making it unavailable on your phone and reducing power consumption. 
It is also possible to restart or reboot your device rather than completely turning it off. Nonetheless, you can try fixing some basic issues first, such as dimming the screen brightness or shutting off both the Wi-Fi and cellular data while charging, to see if you can improve the situation. 
Final Words
So these are the steps you should take to make sure your phone charges properly. Even though most of these steps are straightforward enough to be DIYed, you should seek the help of technicians if you aren't sure how to proceed. Wishing you the best!