Using electricity to power an electric car is an entirely new technology, and only a few people are truly familiar with it. As it is a new concept buying an electric vehicle charger is challenging. Furthermore, the availability of many chargers from various manufacturers makes it even more difficult to select the ideal charger for your vehicle.
That's why we've put together all the pieces of information you need about different types of electric vehicle chargers and their applications in this post. You'll also learn about an essential tool for public charging and get clear answers to all of your questions.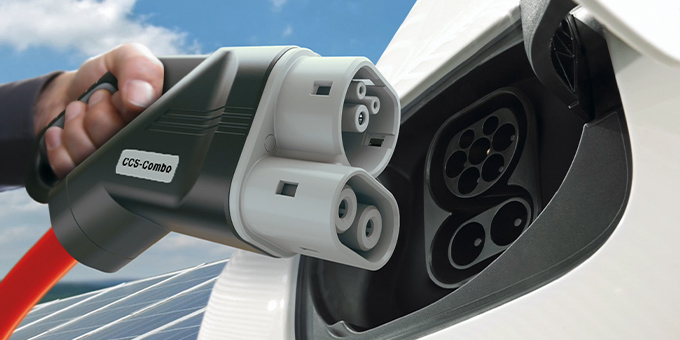 What are EV Chargers?
An EV charger is a kind of charging equipment that provides electrical power to your electric vehicle's batteries via a socket. It can charge all vehicles, including hybrids, neighborhood electric vehicles, trucks, buses, and others. Later in this article, you'll discover more about EV charging.
Various Types of EV Chargers
There are three major types of electric chargers, depending on the power supplies and charging speeds: rapid, fast, and slow chargers. Different EV chargers have different connectors that are built for low- or high-power use, as well as AC or DC charging.
Also, there are three sorts of electric vehicle chargers, depending on the charging, you can charge your vehicle in three different ways using these charging stations. The first option is you can plug the vehicle into a Level 1 residential wall charging station. Secondly, you can use a Level 2 home charging station which uses a more powerful 240-volt power supply. Using a public charging station that offers Level 2 or Level 3 service is the final option.
Types of Chargers Based On Charging Speed
If your battery takes an excessive amount of time to charge, you should replace it with a high-speed charger. If you go to the store, you will find three types of chargers based on their speed. And they are rapid chargers, fast chargers, and slow chargers.
Rapid Chargers
A rapid charger is a charger that can charge your electric vehicle significantly more quickly than a standard vehicle charger. It is currently the quickest way to charge an automobile. They are frequently found at freeway rest stops or near major main roads. Depending on the model of your car and battery capacity, a rapid charger can recharge your car's battery up to 80% in just 20 minutes. Though, on average, a new electric vehicle would take around an hour to charge.
Rapid charging technique is now being used for all EV chargers. The Nissan Leaf and Mitsubishi Outlander PHEV are two electric vehicles that use the CHAdeMO rapid charging protocol. The BMW i3, Kia e-Niro, as well as Jaguar I-Pace are all using CCS protocol. 
Before you go out and buy a rapid charger, keep in mind that it can only be used on vehicles capable of quick charging. If you use a rapid charger in a regular car, it may cause severe damage to your car. Currently, there are mainly two types of rapid chargers available for your electric vehicle: Rapid DC and Rapid AC.
Rapid DC
Right now, Rapid DC is the most common type of rapid charger on the market. It provides 50 kW (125A) output power through its charging cable and uses either the CHAdeMO or CCS charging protocols. Generally, it takes 20 minutes to an hour to charge an electric vehicle to 80% capacity. Rapid DC is ideal for folks who are constantly on the move.
Rapid AC
The next generation of rapid charging points is Rapid AC. It has a power output of 43 kW or more. Rapid AC units can charge a car up to 80% in 30-40 minutes, depending on the vehicle's battery quality and level of charge.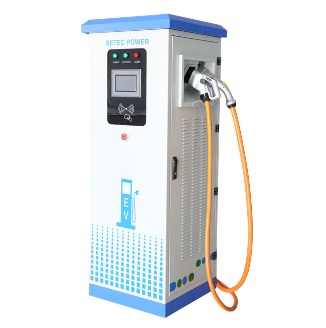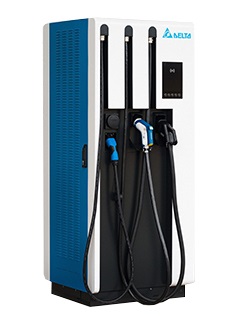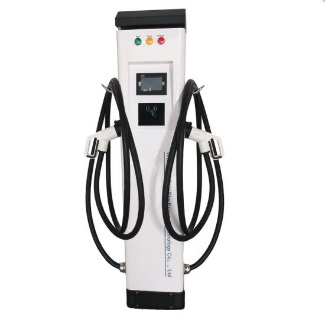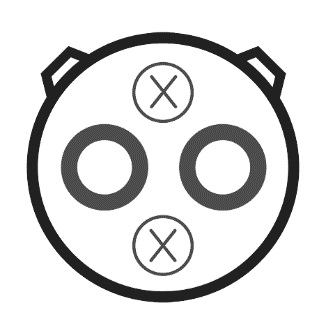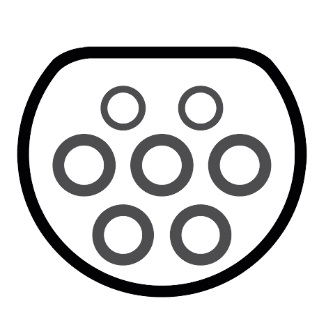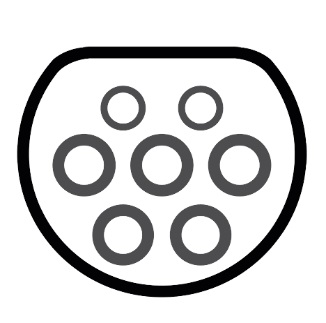 Rapid Chargers-At a Glance
Rapid Chargers
Descriptions
CHAdeMO50 kW DC Charger
1.Rapid DC charger
2.Modular charging system.
3.Efficiency 94% (actual testing result).
4.Guaranteed quality.
Tesla Type 2 150 kW DC Charger
1.Rapid DC charger
2.Charging power around 70 kW 
3.Efficiency 80% 
4.Not as good as Tesla Model 3
Type 243 kW AC Charger
1.Rapid AC charger
2.Input voltage 230 vac
3.Output voltage 220 v
4.Efficiency 90% 
Fast Charger
Fast chargers charge your electric vehicle using AC electricity. However, some stations use 25 kW DC chargers with CCS or connectors. Usually, they supply AC voltages of 220-240 volts and up to 32 amps (7kW). Typically, it takes 3-5 hours to charge from zero to one hundred percent.
These chargers are widely available in locations like public parking lots, businesses, and retail malls. If you want to use them, you have to provide your own charging cable to charge your electric vehicle. These chargers normally have a "Type 2" socket, which has seven pins. Often, each post will have two sockets, allowing two automobiles to charge at the same time.
First Chargers-At a Glance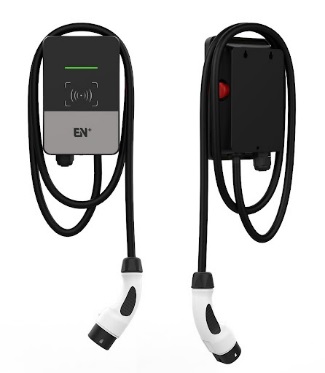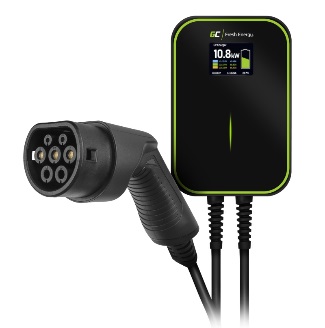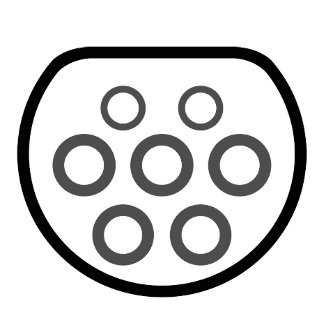 First Chargers
Descriptions
WALLBOX 7 kW – AKEV7 AC Charger
1.Rapid AC charger
2.7kW 32A AC output
3.For use in residential charging
4.Single charging outlet of type 1.

WALLBOX 22kW  AC Charger
1.Rapid AC charger
2.22kW 32A AC output
3.For use in residential charging
4.Single charging outlet of type 1.
Slow Chargers
The most used charging method for electric vehicles is slow charging, which is utilized by many owners to charge at home overnight. They have a voltage range of 220-240 volts and a current capacity of up to 16 amps. Slow charging takes place at a rate of 2.3 to 6 kW, with 3.6 kW slow chargers being the most frequent. It will take 8-12 hours to charge your vehicle.
It has a three-pin socket that is similar to a regular three-pin socket. There are several different types of slow chargers on the market, such as 3Pin – 3 kW AC, Type 1 – 3 – 6 kW AC, and Type 2 – 3 – 6 kW AC.
EV Charger Type Based on Charging Stations
Level 1 stations, Level 2 stations, and Level 3 charging stations are the three basic types of charging stations for electric vehicle charging. We will learn more about them in this section of the article.
Level 1 Charger
The most popular charging station used at home is a Level 1 charging station. The hardware is pretty straightforward: it consists of a cord with an attached control box that is supplied as standard with every electric vehicle. To charge your vehicle, you just have to plug that cord into a three-pin wall socket. Usually, it takes 16 to 20 hours to completely charge your vehicle's battery. You must charge your autos overnight if you use these types of chargers.
Level 2 Charger
Both home and commercial charging stations use Level 2 chargers. For charging your vehicle level, two chargers have a 240-volt residential plug and a 208-volt commercial plug. It will take nearly 6 hours or a little longer to charge your EV, depending on the capacity of the battery. In comparison to Level 1 charger, Level 2 charger is significantly faster. However, because of the advanced equipment, this charging method is a little pricey.
Level 3 Charger
Level 3 charging stations are also known as DC Fast Chargers. Usually, they are only used in the commercial and industrial sectors. It transforms AC current to DC current, which will be stored directly in your electric vehicle's battery. Usually, it generates 480 volts that are sent to your vehicle via the port. 
It can give your electric car a range of 60 to 100 miles in just 20 minutes of charging. However, it is exceedingly costly to build and maintain as it needs highly specialized, high-powered equipment.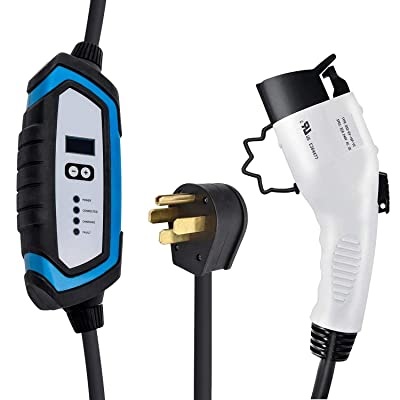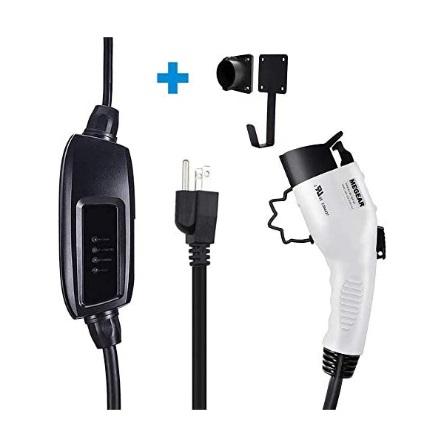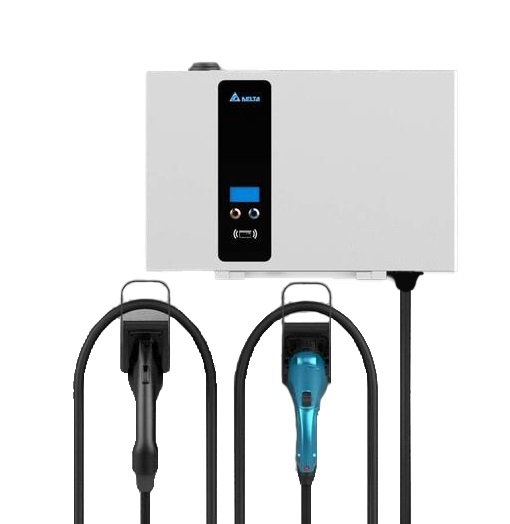 | | | |
| --- | --- | --- |
| Level 1 Charger | Level 2 Charger | Level 3 Charger |
| MEGEAR Level 1 EV Charger (110V, 16A, 25ft) | Lectron 240V 32 Amp Level 2 EV Charger  | Wallbox DCFC 25kW Level 2 EV Charger |
| | | |
Frequently Asked Questions
What Is the Average Cost of Setting up a Residential Electric Vehicle Charger?
Ans: Each construction is different, and it varies depending on product quality and brand. However, the average installation cost is between $500 and $2,500.
How Much Time Will It Take for My Battery to Charge?
Ans: In 2 to 3 hours, most automotive batteries can be fully charged using a Level 2 home charging device.
How To Use Electric Vehicle Chargers?
Ans: Simply plug your vehicle into an electric grid-connected charger, and the charger will handle the rest. You can read more about how EV chargers work and how to use them.
Conclusion
In this article, we have tried to cover everything you would like to know about the types of EV chargers, their uses, advantages, and drawbacks as well. All of the information will assist you in finding the right charger for your electric vehicle. If you often charge your vehicle at home or at work, I strongly advise you to get a specialized EV charging device that is perfectly suited to your device and have it installed by a qualified installer.
Also, you may like to check out our well-researched article on types of battery chargers.