This post contains the most vital differences between the diehard battery and the interstate battery. Both batteries have a huge market demand. Nonetheless, we see a number of people in search of their differences.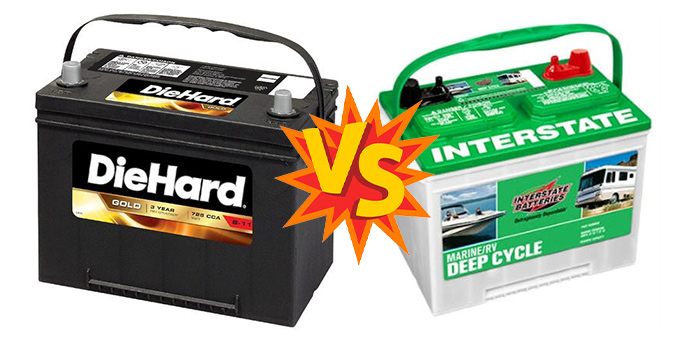 However, before we get into the core discussion, it would help best if you secured a healthy concept of the diehard battery and interstate battery. It will make things easier.
Diehard Battery
Do you know what the USA's most trusted battery is? Dear, it's nothing but the Diehard battery! It is one of the top vehicle batteries all over the world too. Diehard battery features the latest technology and meets the need for the power of new vehicles superbly.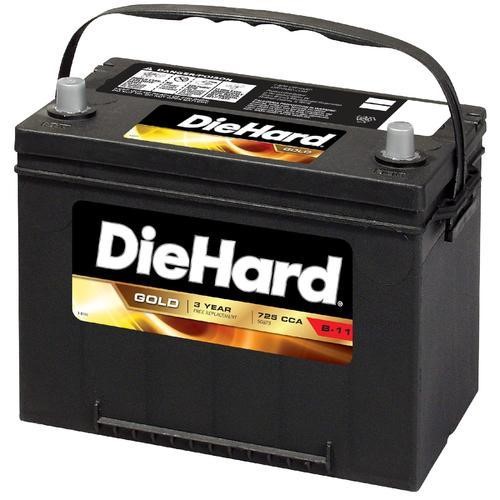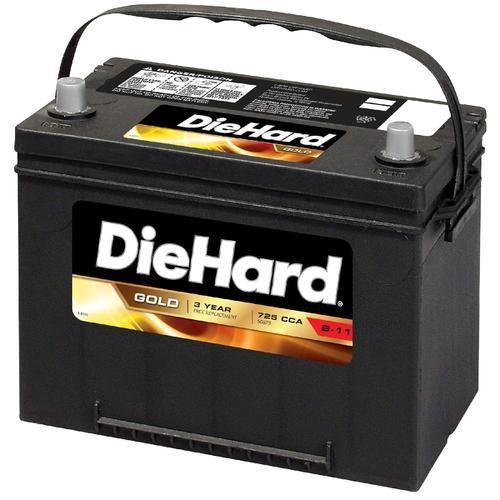 Image Source: IndiaMART
If you have a diehard battery in your vehicle, you will feel confident to handle any situation. That's the reason it is drivers' favorite. It especially features –
Extended Grid technology
Three times more corrosion resistance
Enhanced durability
Full grid utilization for 60% more electrical flow comparatively
Ability to face extreme weather
Increased performance
Interstate Battery
Perhaps you are also one of those who search- interstate battery near me. Like the Diehard battery, it is one of the most trusted car battery brands. It is equally popular among auto professionals. The interstate battery is a top choice for technicians for around a decade. It is North America's no. 1 replacement battery brand.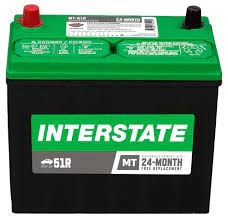 Image: Interstate Battery, Source: Consumer Reports
Interstate battery is –
An entirely new type of boat/RV battery
A battery that fully meets industry standards
Sturdy enough
Capable of a robust performance
Diehard vs Interstate Battery
Now it is time to move towards the differences between diehard and interstate batteries. Would you mind learning them through some criteria? Hope not! Let's go!
History
Diehard battery- the origin of this brand dates back to 1967. The Globe-Union is its developer. Afterward, Johnson Controls bought the Globe Union and started manufacturing for the American company Sears. However, from 2019 Clarios, LLC manufactures diehard batteries who bought the battery division from Johnson Controls. Apart from that, the renowned brand Exide was also used to produce diehard batteries.
On the contrary, the birth of the interstate battery dates back to 1950, though John Searchy named it in around 1952. It became more popular in the 1980s both in the United States of America and Canada. This battery brand got substantially widespread in the Winston Cup team in 1992. And gradually, it expanded its world by enriching the quality. 
Dimension
A diehard battery is 10.8 inches in length, 8 inches in height, and 6.9 inches wide. On the contrary, an interstate battery is 9.02 inches in length, 8.27 inches in height, and 5.43 inches wide.
Voltage
Both diehard batteries and interstate batteries feature 12 volts. Both of them provide you with proper confidence through constant voltage. No matter if you employ them on a car, light truck, or van, you will rock!
Durability
Let's talk about diehard batteries first. Usually, it lasts for around five years or more, provided that you live in a cooler northern climate. However, such a car battery typically can survive only three years if you, as a battery user, live in the southern's hot climate of America.
On the contrary, an interstate battery generally lasts three to five years. Even a poor driving habit shall shorten the battery life. Moreover, the more a battery gets exposed to extreme elements, the more it loses its durability.
So on average, the diehard battery is better in this respect.
Sturdiness
In the industry, interstate batteries possess high ratings. It is one of the best for a long time. These are people's favorites for providing high-performance, reliable services.
However, diehard batteries can deal with heavy vehicles and other heavy electrical needs. Especially, its signature grid design comes up with 60 times better electrical flow than any other battery. Overall, it is the most reliable battery available there in the market. 
Price
You have to approach a different way to get a clear concept of diehard or interstate battery prices. It would be best to go through different versions of these batteries. There are several versions of diehard batteries available in the market. Let us give you a brief list (including costs) of them below:
DieHard Gold Automotive Battery – Group Size EP-24F (Costs $179.99)
DieHard Gold AGM Automotive Battery – Group Size EP-49 (Costs $209.99)
DieHard Gold AGM Automotive Battery – Group Size EP-34R (Costs $209.99)
DieHard Platinum AGM Battery – Group Size 78 (Costs $209.99)
DieHard Automotive Battery 50352 – Group Size EP-51R (Costs $159.99)
DieHard Gold Automotive Battery – Group Size EP-27F (Costs $124.99)
DieHard Gold Automotive Battery – Group Size EP-27F (Costs $124.99)
On the other side, here are the interstate battery prices along with their different versions:
Interstate Batteries 12V 12Ah Battery (SLA1104) Sealed Lead Acid Rechargeable SLA AGM (F2 Terminal) (Costs $$59.44)
Interstate Batteries AA Alkaline Battery (24 Pack) All-Purpose 1.5V High-Performance Batteries-Workaholic (DRY0070) (Costs $$11.99)
Interstate Batteries 6V 4.5Ah Rechargeable Battery (SLA0905) Sealed Lead Acid Rechargeable SLA AGM (F1 Terminal) (Costs $10)
Interstate Batteries Power Patrol 12V 5Ah Fire & Security Battery (FAS1055) Sealed Lead Acid Rechargeable SLA AGM (F1 Terminal) (Costs around $13)
Eco-Friendliness
You would be pleased to know that 99% of all lead batteries manufactured get recycled. It is a statement of the Battery Council International (BCI). Let us share 2017 interstate batteries stat only. Its manufacturer recycled more than 1 billion pounds of batteries, and they had remade batteries from this huge source!
Similarly, diehard batteries are also environmentally friendly. Even if you look back to its 1983 version, you will see its cases and lead plates made with 50% recycled product.
Wrapping Up
Hopefully, you have secured a good understanding by now. Now you are aware of the differences between diehard and interstate batteries in terms of their origin, dimension, voltage, lifespan, price, sturdiness, and eco-friendliness.
This article was a generous endeavor on our behalf. Take this as a token of love. Take care!