Batteries. They all need to be charged from time to time. No matter what the vehicle is. It can be a big car or a truck, and it can be the toy ride of your toddler. They all require a battery that needs to be charged.
We are going to talk about 6-volt battery chargers. They are hard to choose from a lot of manufacturers out in the market. And some lack information about what kind of devices they fit. Without analyzing the market, it is like a needle in a haystack sometimes. But your problem keeps on growing without having a charger.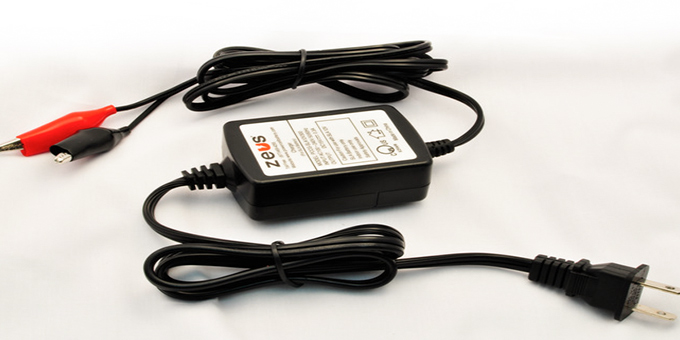 That is why we have brought out the top 6 volt chargers that are available in the market in this best 6-volt battery charger article. You will find not only do they charge the vehicles but also does a lot more than that.
Best 6 Volt Battery Charger for Cars, SUVs, and Toy Cars
Here are the best 6-volt battery chargers for yourself and also for your kid's toy car. Some of them might even amaze you with their features.
1. NOCO GENIUS1, 1-Amp Fully-Automatic Smart Charger, 6V, and 12V Battery Charger
Looking for some next-gen battery charger? Then check this little but mighty NOCO GENIUS1 charger. It comes as not only a charger but a maintainer, trickle charger, and a battery desulfator.
This 1-Amp NOCO charger is capable of charging any 6-volt battery out there. And by that, I mean all types of batteries. Whether it is a flooded cell, gel, AGM, or lithium-ion battery, it will charge it. 
And it doesn't stop right there. It can also work with 12-volt batteries. The more you know about it the more amazed you will get. 
The NOCO GENIUS1 has a built-in microprocessor and thermal sensor to provide the right amount of charge at the time it is needed. Meaning, it will charge the battery depending on the temperature of the battery itself and the temperature of the atmosphere. If it is too hot, it will charge the battery slowly to avoid any internal damage of the battery. And if the weather is cold, it will charge faster to get more input in less time.
A neat feature of this charger is that it can bring back dead batteries. Yes, you heard it right! The charger can charge and revive batteries that depleted to 1 volt of charge. With its force mode, you get to charge even dead batteries that are depleted to zero volts. How cool is that! No more running for a new battery to the store.
In addition, the charger can trickle charge your battery after it's fully charged. So if you leave it on, there will be no damage and the charger will maintain the battery.
And it can also desulfate the battery when you need it.
Pros:
Small and handy.
Ambient charge depending on the weather and battery temperature.
Can revive dead batteries.
Cons:
Only for 30 Amp batteries.
Very slow for car and other big vehicle batteries.
2. Schumacher SC1281 100 Amp 30 Amp 6V/12V Fully Automatic Smart Battery Charger 
Thinking about getting a powerful charger? How about the Schumacher SC1281. It is not only a charger but also a jumpstarter and a whole lot more.
The Schumacher SC1281 comes with a 30 Amp boost charge. So you get to charge your battery faster and quicker. It can charge any 6 volt and 12-volt batteries. And that includes standard flooded cell, AGM, and gel batteries. No lithium-ion batteries though.
It is fully automatic and can adjust the amperage according to the battery's need. So simply just plug it on and it will do everything by itself.
Sometimes we need to jump-start our car and we need the help of a jumper or another car to do that. Not anymore if you have this charger! It comes with a 100 Amp jump starter that can start any SUV, truck, or any other big engine. 
You get to see all the information about the battery and its charge level on the LED display of the charger. The first time it is on it shows the battery charge, you take it off and plug it back in and it will show the surface charge. Don't get puzzled by it thinking the battery is full. Just turn your lights on for a minute and plug the charger back into your battery and it will show the battery charge perfectly.
Another great feature of this charger is that you can test your battery and also the vehicle's alternator with it. So if you have a faulty battery or an alternator, no more running to the mechanic without a problem in hand. Plug this charger on and test it yourself to confirm what is wrong first.
Pros:
Amazing high voltage charger.
Works on most batteries in the market.
Battery and alternator tester.
Cons:
Doesn't support lithium-ion batteries.
3. 6V Battery Charger for Ride-on Toy Cars
Wondering about which charger to get for your toddler ride-on toy car? Check out this Bestlaixing 6-volt battery charger.
This charger is compatible with any toy riding car that requires a 6-volt charger. It works on 100-240 VAC input. Good enough for any toddler's small vehicle.
The output is 6 volts and 1000mA. Do check the car charging compatibility before getting this charger. Some toy car comes with less than that and this charger might damage the battery cells.
You get to know the charging status with the LED display on the charger. The one LED turns red while charging and goes green when the battery of the car is full.
It is a universal charger. So it will work with any small cars that require a 6-volt charger.
You can also contact the seller if there is any trouble with the charger and they are great at providing you with the right solution.
Pros:
Good working charger.
Provides the right amount of power.
Efficient and reliable.
Cons:
4. HZPOWEN 6 Volt Battery Charger for Kids Powered Ride On Car
Another great alternative for your kid's electric toy car can be the HZPOWEN 6 Volt Battery Charger. It gives out the right amount of charge that any of the toy cars can take.
The charger gets an input of 120V and gives out 6V and 1A. So check your vehicle's recommended need. If the amperage doesn't match, it will either charge slowly or too fast which will damage the battery.
There is an LED light on the charger that shows you the charging and fully charged status. If the light is green after plugging in the socket, that means it is working. And if you plug it in the toy car, it will go red which means it is charging. And after the battery is full, it goes from red to green.
It is a Universal charger so it fits on every toy riding vehicle. Still, make sure you check the specification of the charger and the vehicle before ordering.
If the charger doesn't fit or comes in damaged by the manufacturer, you get a 30-day money-back guarantee. And also there's a two-year warranty.
Pros:
Good charger with a perfect amount of output.
Works on a large number of vehicles.
Cons:
Might not work on some toy cars.
Frequently Asked Questions
How long does it take to charge a 6-volt battery?
If you are charging a 6-volt battery for the first time, it will take 10 hours to fully charge. After that, it takes 6 hours to top up.
Can you charge a 6-volt battery with a 1-amp charger?
Yes. You should always charge a 6-volt battery with a 1 or 2-amp charger. It prolongs the life and keeps the battery cells safe.
How long does a 6-volt toy car battery last?
A 6-volt toy car battery will last for about 50-60 minutes on a single charge. 
Can you overcharge a toy car battery?
Yes. If you leave the toy car battery on for more than 30 hours, it will overcharge the battery and damage it.
Conclusion
You have to take special care of your batteries. Depending on their voltages, they require a different amount of charge and time. 6V car batteries take a longer time to charge at a slower amperage charger. You can always get a boosted charger to shorten the time. And for toy cars, the standard charger alternatives mentioned here are amazing. They come highly recommended by parents who have used them before. So put a smile on yourself and your kid at the same time with these chargers.